The Majestic Theater
Presents A NEW Contemporary Drama
by Danny Eaton
"THE LADYSLIPPER"
Written by Danny Eaton
Majestic Theater, 131 Elm Street, West Springfield, MA 01089
Performances:
February 15, 2024 through March 24, 2024
(Contact Box Office for Exact Times)
Tickets can be purchased at the box office or by phone at # 413-747-7797.
BECOME A 26th SEASON SUBSCRIBER
Download and Print Subscription Form
COVID 19 PROTOCOLS
Contact Venue for Most Updated COVID-19 Safety Protocols and Information.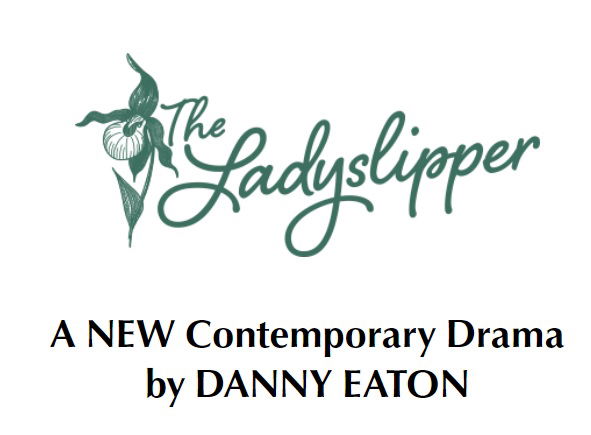 ABOUT THE SHOW
Danny Eaton's latest play "THE LADYSLIPPER" is a heartfelt exploration of family, friendship, and finding love in the least likely of places.
When the local watering hole's proprietor dies, her long-lost daughter is discovered and arrives from "across the pond" to make decisions about the future of the restaurant.
She is invited into the lives of a cast of local folks who each have their own ties to the place and to the woman who founded it.
"THE LADYSLIPPER" is the most recent example of Danny's focus as a playwright on everyday people living ordinary lives, and the joy and simplicity of community that becomes family.

ABOUT THE MAJESTIC THEATER
Locally-produced professional live theater since 1997. Before it was a live theater, local residents may remember THE MAJESTIC THEATER as a movie house. It has since been renovated and reimagined to bring live performances to the West Springfield area, giving local performance and technical artists the opportunity to thrive. Every season at THE MAJESTIC consists of five productions (including at least one musical) featuring local actors. In addition to the subscription season, the summer includes children's theater, concerts, plays, open mic nights, and improvisational comedy shows. Recently named the best place to see live theater in the Pioneer Valley in the Valley Advocate Readers' Poll, THE MAJESTIC THEATER continues to offer great theater thanks to the support and generosity of its 4200+ subscribers.
THE MAJESTIC THEATER
131 Elm Street
West Springfield, MA 01089
# 413-747-7797