SpeakEasy Stage Company
Presents
"THE INHERITANCE, PART 1"
A Play in Two Parts
Written by Matthew Lopez
Directed by Paul Daigneault
South End / Calderwood Pavilion at the BCA

Performances:
April 22, 2022 through June 11, 2022
(Contact Box Office for Specific Times)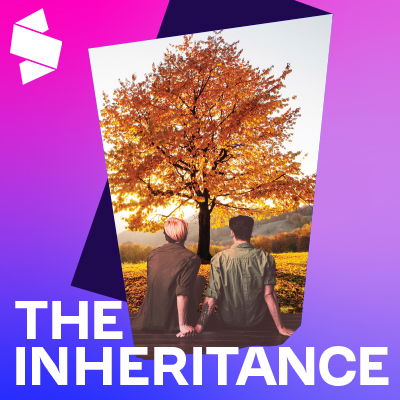 ABOUT THE SHOW
2019 Olivier Award Winner - Best Play!
Interweaving lives and spanning generations, The Inheritance brilliantly transposes E.M. Forster's novel Howards End to 21st century New York.
A generation after the peak of the AIDS crisis, what is it like to be a young gay man in New York?
What is the legacy left to them by previous generations?
What do they owe the future and each other?
Award-winning playwright Matthew Lopez explores these and many other profound themes through the turbulent and often hilarious experiences of a group of young ambitious New Yorkers in a work that has been hailed as "perhaps the most important American play of the century so far." (The Telegraph – UK)
To purchase tickets to The Inheritance Part 2, please click here.
Get the best seats for the best prices when you subscribe today for our 2021-22 season.
Follow this link to subscribe now!

ABOUT SPEAKEASY STAGE COMPANY
SpeakEasy Stage Company is a non-profit theatre company located in the South End of Boston and is led by award-winning Producing Artistic Director Paul Daigneault. SpeakEasy was named the Pavilion Resident Theater for the Boston Center for the Arts in 2007 and produces 28 weeks of new plays and musicals each season at the Nancy and Ed Roberts Studio Theater in the Calderwood Pavilion at the Boston Center for the Arts.
Subscription Information: Subscriptions for SpeakEasy Stage Company's 2021-22 Season are now on sale. To purchase or for more information, call 617-933-8600 or go online to https://www.speakeasystage.com/Season31.
Patrons with subscription questions may also call Jim Torres or Evan Turissini at 617-482-3279 or write Jim at JimTorres@SpeakEasyStage.com.
Administrative Office
539 Tremont Street
Boston, MA 02116
617-482-3279 phone
617-482-3280 fax
info@speakeasystage.com