The Vokes Players
At Beatrice Herford's Vokes Theatre
Presents Oscar Wilde's
"THE IMPORTANCE OF BEING EARNEST"
Written by Oscar Wilde
Directed by Mike Haddad
Cast Includes: Justin Budinoff as "Jack Worthing"; James Woodsum as "Algernon Moncrieff"; Kristie Norris as "Gwendolen Fairfax"; Bonnie Gardner as "Lady Bracknell"; Catherine Haverkampf as "Cecily Cardew"; Stephanie Cotton-Snell as "Ms. Prism"; David Foster as "Rev. Chausuble"; Bill Novakowski as "Lane" / "Merriman"
Vokes Theatre, 97 Boston Post Road (Route 20), Wayland, MA 01778
Performances:
November 3, 2023 through November 19, 2023
(Contact Box Office for Exact Times)
TICKETS:
Contact Vokes Theatre at # 508-358-4034 or email at vokesplayers@gmail.com
COVID 19 PROTOCOLS
Contact Venue for Most Updated COVID-19 Safety Protocols and Information.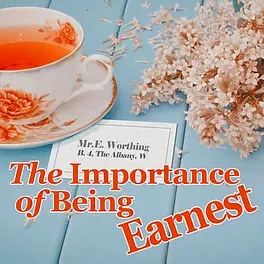 ABOUT THE SHOW
Oscar Wilde's Victorian masterpiece "THE IMPORTANCE OF BEING EARNEST" is about marriage, morality, and mistaken identity sparkling with dazzling wordplay and unlikely situations.
This "trivial comedy for serious people" features two gentlemen, Jack and Algernon, each with a carefully hidden double life that comically leads to confusion and hijinks.
When Algernon discovers Jack has been posing as a man named Ernest to escape from his "excessively boring" life in the country, Algernon promptly travels from his London flat to Jack's country estate to pose as the fictional figure himself!
Confusion and hilarity reign as each man meets and falls in love with a proper young lady and along the way must confront the formidable Lady Bracknell all in the name of romance and revelry.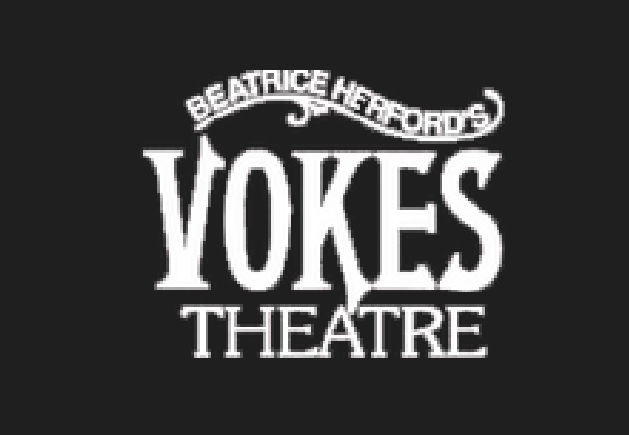 ABOUT THE VOKES PLAYERS AT BEATRICE HERFORD'S VOKES THEATRE
Beatrice Herford (1868–1952) was an American actress and vaudeville performer born in England. In 1904, Herford and her friends built a small theater on her husband's property in Wayland, Massachusetts. She named it BEATRICE HERFORD'S VOKES THEATRE, after English actress Rosina Vokes. In 1937, Beatrice gave use of the theater to a group of actors organized as THE VOKES PLAYERS. The group refurbished the theater and continue to perform in it. Beatrice's theatre is a Massachusetts historical site and houses a notable collection of theater memorabilia and photographs, in addition to remaining in vibrant and active use as the home of THE VOKES PLAYERS.
THE VOKES PLAYERS have evolved into one of the premier community theatre companies in New England, drawing many artists who work professionally in theatre elsewhere. The theatre is currently known as one of the region's preeminent local theatres. The group is made up entirely of volunteers, including the Board of Directors who are responsible for running THE PLAYERS and THE THEATRE. VOKES PLAYERS membership is by invitation, and currently numbers more than 150. VOKES presents four major productions a year, generally including one musical, as well as various member and subscriber performances throughout the year.
THE VOKES PLAYERS AT BEATRICE HERFORD'S VOKES THEATRE
Location:
BEATRICE HERFORD'S VOKES THEATRE
97 Boston Post Road (Rt. 20)
Wayland, MA, 01778
Mailing Address:
THE VOKES PLAYERS
P.O. Box 283
Wayland, MA 01778