The Hub Theatre Company of Boston
Presents
"The Clearing"
Written by Helen Edmundson. Directed by Daniel Bourque.
Performances: April 5 through April 20.
"Those who cannot remember the past are condemned to repeat it. "
George Santayana

What happens when justice isn't just? This passionate, poignant and powerful historical drama tells the story of an English aristocrat and his Irish wife whose love is challenged, loyalties tested and lives forever changed by the divisive politics and long held prejudices of their time. Set in Ireland during "the curse of Cromwell," Edmundson uses a historical lens to capture the horror of today's ethnic cleansing and forced transplantation. Full of treachery and treason, The Clearing adeptly funnels an intimate love story into a national tragedy presenting a political and moral dilemma that still resonates today.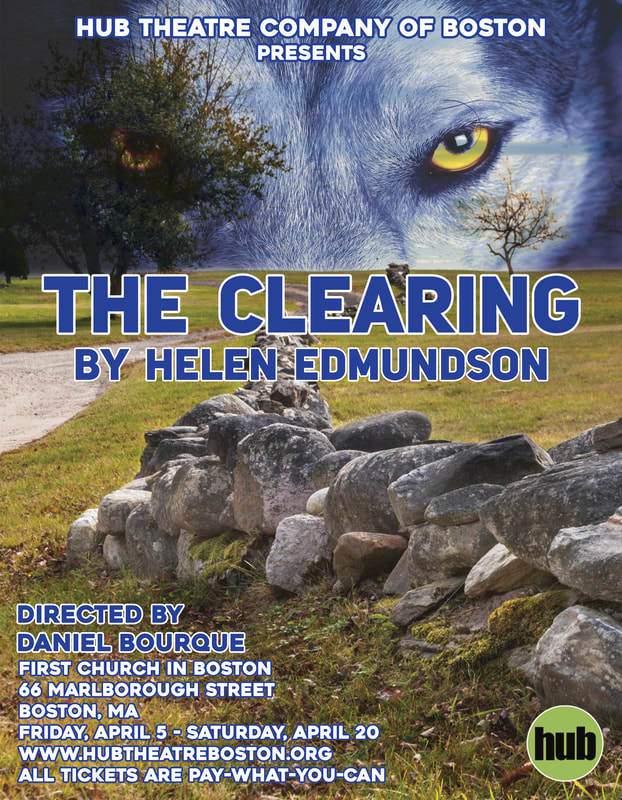 Donations of non-perishable food items will be collected at each performance for charity

This show is suitable for ages 12+
Contains mature themes and sexual violence
Production Team

Director - Daniel Bourque
Assistant Director/Dramaturg - Isabell Dollar
Production Manager - Kat Long
Stage Manager- Allison Davis
Assistant Stage Manager- Kelsey Whipple
Producer - Lauren Elias
Set Design - Cassie Chapados
Props Design - Justin Lahue
Lighting Design - Chris Bocchiaro
Wig Design - Caroline Clancy
Sound Design - Ian Conway
Dialect Coach - Meredith Gosselin
Fight Choreographer - Samantha Richert
Costume Design - Erica Desautels &
Nancy Ishihara


*ALL* Performances are
Pay-What-You-Can
Every seat, every show, every time!
Learn more about our philosophy here