Central Square Theater
Presents
"THE CHINESE LADY"
Written by Lloyd Suh
Directed by Sarah Shin
Cast Includes: Sophorl Ngin* - Afong Moy and Jae Woo* - Atung
Performances:
November 10, 2022 through December 11, 2022
(Contact Box Office for Exact Times)
Central Square Theater, 450 Massachusetts Avenue Cambridge, MA. 02139.
For More Information Contact # 617-576-9278
Two student matinees are scheduled for Thursday, November 17 and Wednesday, December 7. Please contact Kortney Adams Director of Education and Community Initiatives at kaa@centralsquaretheater.org for more information

ABOUT THE SHOW
1834. A 14 year old Afong Moy brought to New York Harbor from Guangdong Province. Immediately, she is put on display for the American public as "THE CHINESE LADY."
For the next half century, believing herself an ambassador to life in her native China, she performs under the gaze of curious white people.
Lloyd Suh's poetic and subversively comedic tale offers a portrait of the United States, giving voice to our country's hidden history.
"…piercing and intimate…this quiet play steadily deepens in complexity as we trail the idealistic Afong and the more knowing Atung through the decades…by the end of Mr. Suh's extraordinary play, we look at Afong and see whole centuries of American history" — New York Times
"It takes only minutes of THE CHINESE LADY to see that…playwright Lloyd Suh [has] constructed the dramatic equivalent of a perfect cabinet. Every hinge moves smoothly; the herringbone joins are a low-key marvel. You can almost see yourself in its hard-won polish…Suh's version of Afong Moy is wonderful." — Time Out New York
"…Afong Moy might not have fulfilled her intention of educating and connecting the world in her life, but THE CHINESE LADY sure has the promise and potential [to] do so." — TheFrontRowCenter.com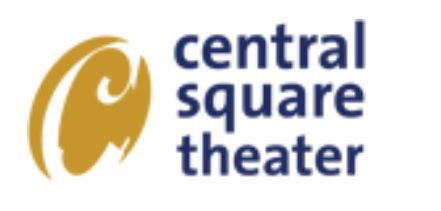 ABOUT CENTRAL SQUARE THEATER
Central Square Theater (CST), is dedicated to the exploration of social justice, science and sexual politics through theater; catalyzing the dynamic synergies sparked by the collaboration between The Nora and Underground Railway. Through award-winning productions, the Catalyst Collaborative@ MIT Science Theater Initiative, and youth development programming – CST creates theater where points of view are heard, perspective shifts, and change can happen.
Central Square Theater
450 Massachusetts Avenue
Cambridge, MA. 02139
# 617-576-9278
centralsquaretheater.org