Present
A Joint Collaboration!
THE HUNTINGTON AND SPEAKEASY STAGE CO-PRODUCE THE SMASH HIT TONY & GRAMMY AWARD-WINNING MUSICAL IN FALL 2023
Music & Lyrics By David Yazbek
Book By Itamar Moses
Based on "The Band's Visit" story by Eran Kolirin
Orchestrations by Jamsheid Sharifi
Additional Arrangements by Andrea Grody
Directed by Paul Daigneault
Music Direction by José Delgado
Choreography by Daniel Pelzig
Cast Includes: Brian Thomas Abraham* as "Tewfiq"; Jennifer Apple* as "Dina"; Marianna Bassham* as "Iris" Fady Demian* as "Zelger (also U/S Simon and Camal)"; Kareem Elsamadicy* as "Haled"; Josephine Moshiri Elwood as "Julia"; Jesse Garlick as "Papi"; Noah Kieserman* as "Telephone Guy"; Andrew Mayer* as "Camal"; Zaven Ovian* as "Sammy"; Emily Qualmann as "Anna (also U/S Iris and Dance Captain)"; James Rana* as "Simon"; Robert Saoud* as "Avrum also U/S Tewfiq)"; Jared Troilo* as "Itzi"; Understudies: Sarah Corey*, Steven Goldstein*, Jordana Kagan, Elliot Lazar, Ryan Mardesich*, Alex Poletti; Dance Captain - Emily Qualmann
Additional Creative Team:
Scenic Design - Wilson Chin & Jimmy Stubbs; Costume Design - Miranda Kau Giurleo; Lighting Design - Aja M. Jackson; Sound Design - Joshua Millican; Hair, Wig & Makeup Design - Rachel Padula-Shufelt; Dramaturg - Vahdat Yeganeh; Casting - Janet Foster; Local Casting - Rosalind Bevan; Production Stage Manager - Emily F. McMullen*; Stage Manager - Lucas Bryce Dixon* & Dierdre Benson*; Producing Director - Lyndsay Allyn Cox; General Manager - Sondra R. Katz
* Member of Actors' Equity Association, the Union of Professional Actors and Stage Managers in the United States
Performances:
November 10, 2023 through December 17, 2023
(Contact Box Office for Exact Times)
The Huntington Theatre, 264 Huntington Avenue, Boston, MA.
Tickets:
Available online at huntingtontheatre.org, by phone at 617-266-0800 or in person at The Huntington Theatre, 264 Huntington Avenue, Boston.
COVID 19 PROTOCOLS
Contact Venue for Most Updated COVID-19 Safety Protocols and Information.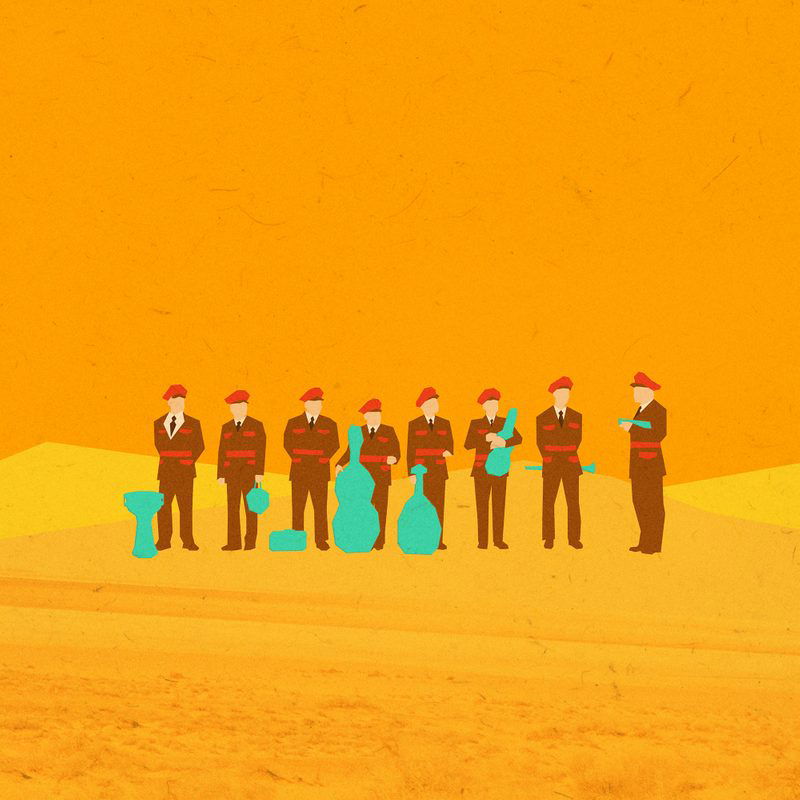 ABOUT THE SHOW
"The critically acclaimed smash-hit Broadway musical "THE BAND'S VISIT" is the winner of 10 Tony® Awards, including Best Musical, making it one of the most Tony-winning musicals in history.
It is also a Grammy Award® winner for Best Musical Theater Album.
Longtime partners HUNTINGTON and SPEAKEASY STAGE join forces on a co-production for the first time to expand the audience for this exquisite new musical.
In this joyously offbeat story, set in a town that's way off the beaten path, a band of musicians arrive lost, out of the blue.
"THE BAND'S VISIT" centers on an Egyptian band of musicians who become stranded in a small Israeli town after a transportation mix up. With no lodgings available, the locals take them into their homes for the night. By morning, surprising connections have been made and friendships forged over moments of shared humanity and love of music.
In this beautiful, feel-good musical, a brief visit can have a lasting impact.
Based on Eran Kolirin's 2007 film of the same name, this original musical first premiered at the Atlantic Theater Company Off Broadway in 2016 before transferring to Broadway in 2017.
"We at SpeakEasy are thrilled to team up with our good friends at The Huntington to bring this sublime, beautiful musical to life," says SpeakEasy's Paul Daigneault. "It is also an incredible honor to be the first to direct a musical on the new Huntington Theatre stage, to invite the city's amazing talent on this artistic journey, and to share the many wonders of this surprising and joyous show."
"This gorgeous musical won 10 Tony Awards, and it now will delight Boston audiences for the first time," says Huntington Artistic Director Loretta Greco. "We're thrilled to whole-heartedly collaborate with our partners at SpeakEasy Stage, and it's a privilege to welcome their founder, our friend and colleague Paul Daigneault, in his Huntington debut."
SpeakEasy Stage and The Huntington will each announce their full seasons in early April, and season ticket packages will be available for purchase at that time. This production of "THE BAND'S VISIT" is licensed by Music Theatre International.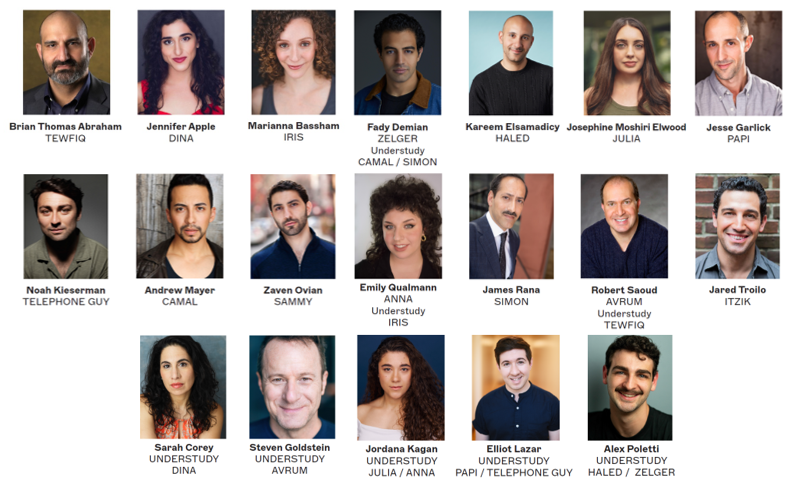 Under the spell of the desert sky, and with beautiful music perfuming the air, the band brings the town to life in unexpected and tantalizing ways.
Even the briefest visit can stay with you forever.
With a Tony®- and Grammy®-winning score that seduces your soul and sweeps you off your feet, and featuring thrillingly talented onstage musicians, "THE BAND'S VISIT" rejoices in the way music makes us laugh, makes us cry, and, ultimately, brings us together.
"One of the most ravishing musicals you will ever be seduced by David Yazbek's simmering score, which inflects Broadway balladry and character songs with a haunting Middle Eastern accent, feels as essential as oxygen." - The New York Times
"It doesn't feel live any musical ever. It doesn't sound like anything else you've heard. Perfect is the wrong word for such an unusual musical, but it will just have to do." - New York Magazine!

ABOUT THE HUNTINGTON THEATRE COMPANY
THE HUNTINGTON THEATRE COMPANY is Boston's leading professional theatre and one of the region's premier cultural assets since its founding in 1982. Recipient of the 2013 Regional Theatre Tony Award, THE HUNTINGTON brings together superb local and national talent and produces a mix of groundbreaking new works and classics made current to create award-winning productions. THE HUNTINGTON runs nationally renowned programs in education and new play development and serves the local theatre community through its operation of the Calderwood Pavilion at the BCA. THE HUNTINGTON has long been an anchor cultural institution of Huntington Avenue, the Avenue of the Arts, and will remain so on a permanent basis with plans to convert the Huntington Avenue Theatre into a first-rate, modern venue with expanded services to audiences, artists, and the community. THE HUNTINGTON cultivates, celebrates, and champions theatre as an art form.

ABOUT SPEAKEASY STAGE COMPANY
SPEAKEASY STAGE COMPANY is a non-profit theatre company located in the South End of Boston and is led by award-winning Producing Artistic Director Paul Daigneault. SPEAKEASY was named the Pavilion Resident Theater for the Boston Center for the Arts in 2007 and produces 28 weeks of new plays and musicals each season at the Nancy and Ed Roberts Studio Theater in the Calderwood Pavilion at the Boston Center for the Arts.