The Hanover Theatre for the Performing Arts
will present the Broadway Musical
"The Band's Visit"
Music & Lyrics By David Yazbek
Book By Itamar Moses
Directed By David Cromer
Based on "The Band's Visit" story by Eran Kolirin
Choreography By Patrick McCollum. Music Supervision By Andrea Grody and Dean Sharenow.
Cast Includes: Janet Dacal, Sasson Gabay, Joe Joseph, Clay Singer, Yoni Avi Battat, Coby Getzug, Joshua Grosso, Kendal Hartse, David Studwll, Layan Elwazani, Dana Saleh Omar, Billy Cohen, Ali Louis Bourzgui, Loren Lester, Marc Ginsburg, James Rana, Ariel Reich, Nick Sacks, Hannah Shankman (NOTE: Cast subject to change)
Presented at the Hanover Theatre for the Performing Arts, 2 Southbridge St., Worcester.
877-571-SHOW (7469)
Worcester Center for Performing Arts is a registered not-for-profit 501(c)(3) organization, which owns and operates The Hanover Theatre and Conservatory for the Performing Arts. All donations are tax deductible to the fullest extent allowed by law.
Performances:
June 16, 2022 at 7:30pm
June 17 & 18, 2022 at 8:00pm
June 18, 2022 at 2:00pm
June 19, 2022 at 1:00pm and 6:30pm

Please note, shows and dates subject to change.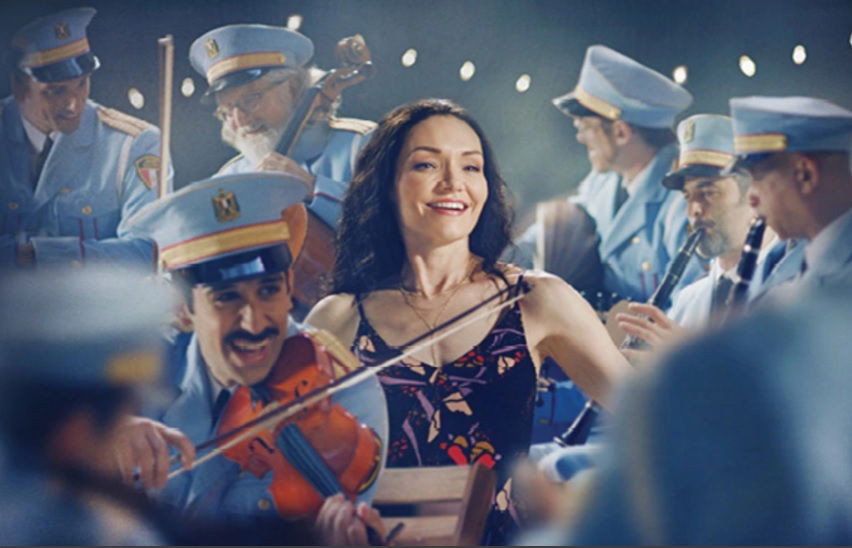 "One of the most ravishing musicals you will ever be seduced by. David Yazbek's simmering score, which inflects Broadway balladry and character songs with a haunting Middle Eastern accent, feels as essential as oxygen." - The New York Times

"It doesn't feel live any musical ever. It doesn't sound like anything else you've heard. Perfect is the wrong word for such an unusual musical, but it will just have to do." - New York Magazine
"The Band's Visit"
The critically acclaimed smash-hit Broadway musical The Band's Visit is the winner of 10 Tony® Awards, including Best Musical, making it one of the most Tony-winning musicals in history. It is also a Grammy Award® winner for Best Musical Theater Album.
In this joyously offbeat story, set in a town that's way off the beaten path, a band of musicians arrive lost, out of the blue. Under the spell of the desert sky, and with beautiful music perfuming the air, the band brings the town to life in unexpected and tantalizing ways. Even the briefest visit can stay with you forever.
With a Tony®- and Grammy®-winning score that seduces your soul and sweeps you off your feet, and featuring thrillingly talented onstage musicians, The Band's Visit rejoices in the way music makes us laugh, makes us cry, and, ultimately, brings us together.
COVID-19 PROTOCOL
Please note, for the comfort and safety of all of our patrons, staff, volunteers and performers/artists, we respectfully require proof of COVID-19 vaccination or a negative result for a COVID-19 test taken within 72 hours of your visit to the theatre. Children under 12 are exempt, provided they are accompanied by an adult who is fully vaccinated. Information will be checked against a valid photo ID prior to entry and the wearing of CDC-approved masks is required while inside the theatre.
Complete details can be found here: https://thehanovertheatre.org/safetyprotocols
Approximately one hour and 40 minutes with no intermission