Boston Lyric Opera
Presents
"THE ANONYMOUS LOVER"
Music by Joseph Bologne
Chevalier de Saint-Georges
Libretto by Desfontaines-Lavallée
A co-production with Boston Lyric Opera and Opera Philadelphia.
Stage Director Dennis Whitehead Darling
Conducted by David Angus
Cast Includes: Nardus Williams as "Léontine"; Omar Najmi as "Valcour"
"THE ANONYMOUS LOVER" plays three performances at The Huntington Theatre.
Note: Sung in French with English dialogue and surtitles
Performances:
February 16, 2024 through February 18, 2024
(Contact Box Office for Exact Times)
SUBSCRIPTIONS/TICKETS
Four- and three-part opera subscriptions (known as "Quartet" and "Trio" packages) are on sale now at BLO.org or by contacting Audience Services at boxoffice@blo.org or 617-542-6772. Individual tickets go on sale in July.
COVID 19 PROTOCOLS
Contact Venue for Most Updated COVID-19 Safety Protocols and Information.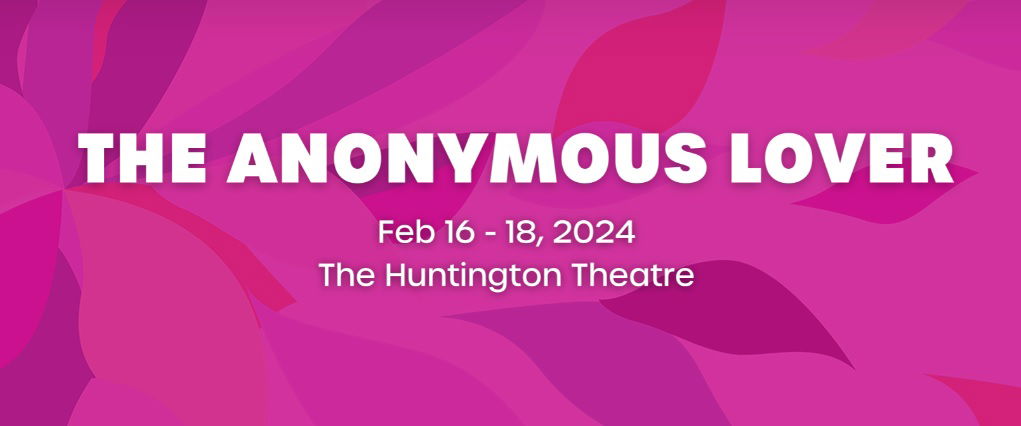 "THE ANONYMOUS LOVER"
Joseph Bologne, Chevalier de Saint-Georges is having a moment.
The new biographical film Chevalier tells the story of this musically and romantically prolific composer whose opera "THE ANONYMOUS LOVER" debuted in 1780.
Based on an 18th century French play, the opera and its source material has set the stage for secret-epistolary love stories in plays, Broadway musicals, Hollywood films, and other mediums.
Recent attention on Bologne's life story, and the enduring appeal of his opera's charming romance has brought "THE ANONYMOUS LOVER" back into repertoires across the country.
The story revolves around the wealthy young widow Léontine who is being pushed to remarry, and rejects offers from unsuitable suitors until she becomes intrigued by letters from a secret admirer.
"Joseph Bologne was a competent, serious composer and a big star in his time," says BLO Music Director David Angus. "While somewhat better known for his concertos, Bologne wrote five or six operas…only one of which survives. Bologne certainly knew of W.A. Mozart, and is often compared with him. But he actually worked with Joseph Haydn, negotiating the commission of Haydn's Paris Symphonies, a collection of works that Bologne also edited and conducted in their premiere. 'THE ANONYMOUS LOVER' is an accessible, very charming story with beautiful arias."
With a libretto by François-Georges Fouques Deshayes, Desfontaines,"THE ANONYMOUS LOVER" is a co-production with Opera Philadelphia – sung in French with English dialogue and surtitles.
Casting for "THE ANONYMOUS LOVER" includes Nardus Williams as Léontine and BLO Jane & Steven Akin Emerging Artist alumnus Omar Najmi as Valcor.
Dennis Whitehead Darling is Stage Director; David Angus conducts.

ABOUT BOSTON LYRIC OPERA
BOSTON LYRIC OPERA (BLO) inspires, entertains, and connects communities through compelling opera performances, programs, and gatherings.
MISSION
VISION
To create operatic moments that enrich everyday life.
VALUES
Boldness - We tell evocative stories through music and drama on a large scale and in unexpected settings.  We celebrate the rich history of opera and promote adventurousness, which advances the art form, accesses our imaginations, and inspires new thinking.
Collaboration - Opera is deeply interconnected storytelling, music, and design on an ambitious level that requires many people's artistry, technical skill, passion, participation, and support. We nurture creative people and partnerships that are diverse in thinking and experiences, and we provide structure and support for everyone to thrive.
Connection - We nurture a vital ecosystem of relationships and exchanges that elevate the human experience and impact people.  These connections are the force that strengthens us and our communities.
Learning - We seek opportunities to learn new ideas and expand our minds, which drives progress. We create time and space to listen, engage and grow together.
Belonging - We are committed to storytelling that reflects a wide variety of perspectives and identities and invites everyone to participate. We create welcoming and accessible spaces that celebrate the uniqueness of our communities.
BOSTON LYRIC OPERA (BLO)
Administrative Office
Midway Artist Studios
15 Channel Center St. # 106
Boston, MA 02210
WEBSITE: www.blo.org