Theatre Of Northeastern Connecticut, Inc.
at the Bradley Playhouse
Presents the Broadway Musical
"THE ADDAMS FAMILY

"
Written by Rick Elice, Marshall Brickman
Music and Lyrics by Andrew Lippa
Performances:
October 4 through October 22, 2023
(Contact Box Office for Exact Times)
The Complex Performing and Creative Arts Centre
Bradley Playhouse, 30 Front Street (Route 44) in Putnam, CT.
TICKETS
All seats reserved. Reservations may be made with a major credit card online at www.thebradleyplayhouse.org or by calling 860-928-7887.
COVID 19 PROTOCOLS
Contact Venue for Most Updated COVID-19 Safety Protocols and Information.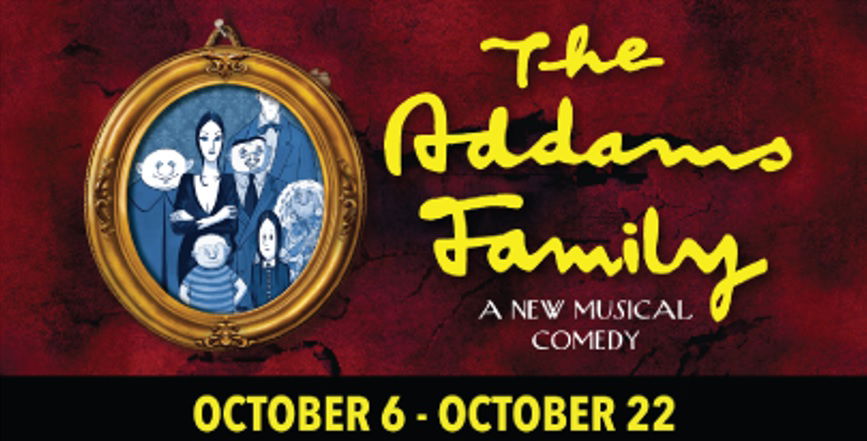 ABOUT THE SHOW
In the kooky, upside-down world of "THE ADDAMS FAMILY" to be sad is to be happy, to feel pain is to feel joy, and death and suffering are the stuff of their dreams.
Nonetheless, this quirky family still has to deal with many of the same challenges faced by any other family, and the spookiest nightmare faced by every family creates the focus Lippa, Brickman, and Elice's musical: the "THE ADDAMS FAMILY" kids are growing up.
"THE ADDAMS FAMILY" have lived by their unique values for hundreds of years and Gomez and Morticia, the patriarch and matriarch of the clan, would be only too happy to continue living that way.
Their dark, macabre, beloved daughter Wednesday, however, is now an eighteen year-old young woman who is ready for a life of her own.
She has fallen in love with Lucas Beineke, a sweet, smart boy from a normal, respectable Ohio family — the most un-ADDAMS sounding person one could be!
And to make matters worse, she has invited the Beinekes to their home for dinner.
In one fateful, hilarious night, secrets are disclosed, relationships are tested, and "THE ADDAMS FAMILY" must face up to the one horrible thing they've managed to avoid for generations: change.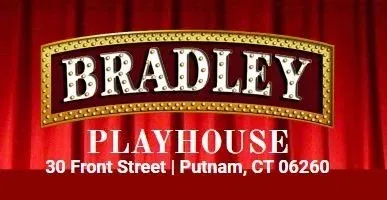 ABOUT THE BRADLEY PLAYHOUSE
The Bradley Playhouse is a 117 year-old vaudeville theatre in the heart of the Putnam antiques and restaurant district in the "Quiet Corner" of Northeastern Connecticut. Since 1991, the Bradley Playhouse has been managed by the volunteers of The Theatre of Northeastern Connecticut, Inc. (TNECT).
ABOUT THEATRE OF NORTHEASTERN CONNECTICUT
TNECT produces eight main season shows per year and a number of special fundraising events for The Bradley Playhouse Restoration Fund. TNECT's mission is to produce and sponsor quality theatre and entertainment for the residents of Northeastern Connecticut and the surrounding areas, to encourage the development of creativity through the support of local artists, and to support education and hands-on experience in the creation, direction, and production of theatre and the performing arts.
The Bradley Playhouse
30 Front Street
P.O. Box 71
Putnam, CT 06260-1942