Pasture Prime Players
Presents the musical
"SOUP DU JOUR"
Book by Todd Mueller and Hank Boland
Music and Lyrics by Gregg Opelka
Directed by Joni Metras
All Performances at The Charlton Arts & Activities Center, 4 Dresser Hill Road, Charlton, MA.
Performances:
March 4, 5, 11 & 12 at 7:30pm
March 6 & 13 at 2:00pm
Tickets: Adults $20; Students and Seniors $15.
Tickets may be reserved by emailing pasture.prime.players@gmail.com or call 508-248-5448.
Winning songs, lightning-fast dialogue in the Tracy-Hepburn
tradition, and a great plot are the delicious ingredients of this delightful tribute to 1930s screwball comedies.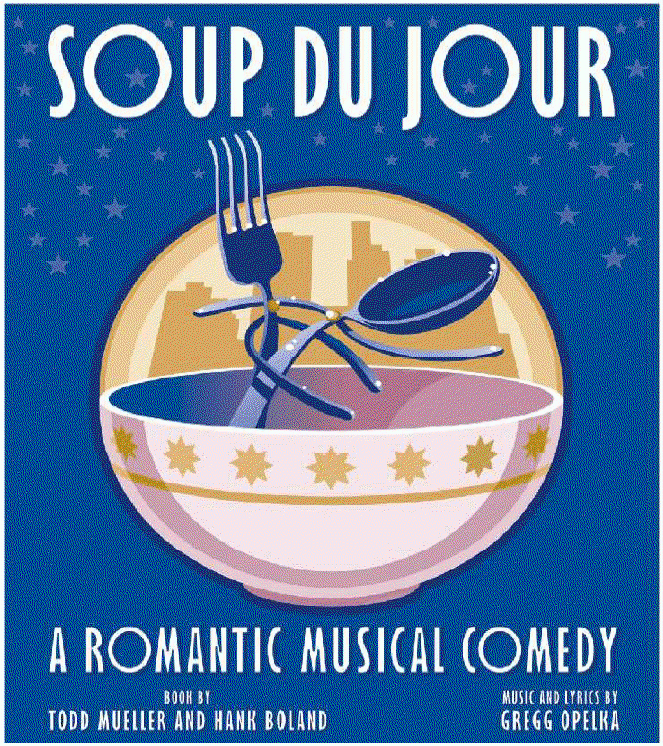 ABOUT THE SHOW
New York City, 1939.
There's a mystery at Bailey's restaurant, one of Gotham's top dining establishments, and it's up to Katharine Hawks, the New York Herald-Tribune's Pulitzer Prize-winning ace reporter, to solve it!
J. P. Thompson, editor of the struggling Herald-Tribune is desperately searching for a way to increase circulation.
Across town, Stewart Bailey is simultaneously mourning the death of his father and preparing for his imminent wedding to socialite golddigger Tiffany Vandervanden.
Stewart has just inherited his father's restaurant, the success of which was built on its famous soup du jour.
There's only one catch: Stewart's father took the recipe with him to the grave, and Stewart, along with everyone else in the story, winds up searching wildly for the missing recipe.
Editor Thompson decides he, too, must have the secret recipe to solve his paper's circulation problems.
Enter Katharine Hawks to save the day.
Sent undercover as a waitress to Bailey's restaurant to find the recipe for the famed soup, Katharine winds up losing her heart to Stewart Bailey.
Once she learns Stewart has lost the recipe, Katharine is in a real dilemma: Career or love?
Produced by special arrangement with Dramatic Publishing, Inc.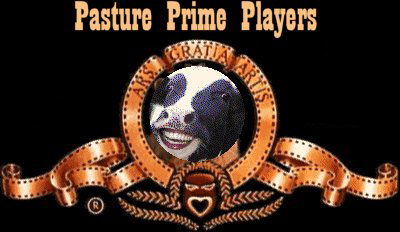 ABOUT PASTURE PRIME PLAYERS
Pasture Prime Players, Inc. is a volunteer regional theater organization based in Charlton and made up of a group of people from surrounding towns, who love the theater and the feeling of shared creativity experienced while taking part in a live stage production. It is the intent of the Pasture Prime Players to encourage the development of community theater in Southern Worcester County, to stage live theater performances for residents of the region, and to provide opportunities for everyone, especially amateurs and newcomers, in all aspects of stage production, be it lighting, advertising, set design, acting, music, financial management, design and publishing of programs, or any of the many tasks necessary for the successful production of plays.
For more information about

Pasture Prime Players

, contact them at: