The Boch Center Wang Theatre
Presents the
"SMARTLESS TOUR LIVE!
WITH JASON BATEMAN, SEAN HAYES
& WILL ARNETT"
One Day! Two Performances:
February 4, 2022 6:00pm and 9:00pm
EVENT DETAILS
Jason Bateman ("OZARK," "HORRIBLE BOSSES," "ARRESTED DEVELOPMENT"),
Sean Hayes ("WILL AND GRACE," "PROMISES, PROMISES," "Q FORCE")
& Will Arnett ("LEGO MASTERS," "ARRESTED DEVELOPMENT," "BLADES OF GLORY")
celebrate the first anniversary of their highly successful podcast, "SmartLess," announcing that they will be bringing their show and their friends on the road with SMARTLESS TOUR LIVE!
TICKET PRICES Start at $64.50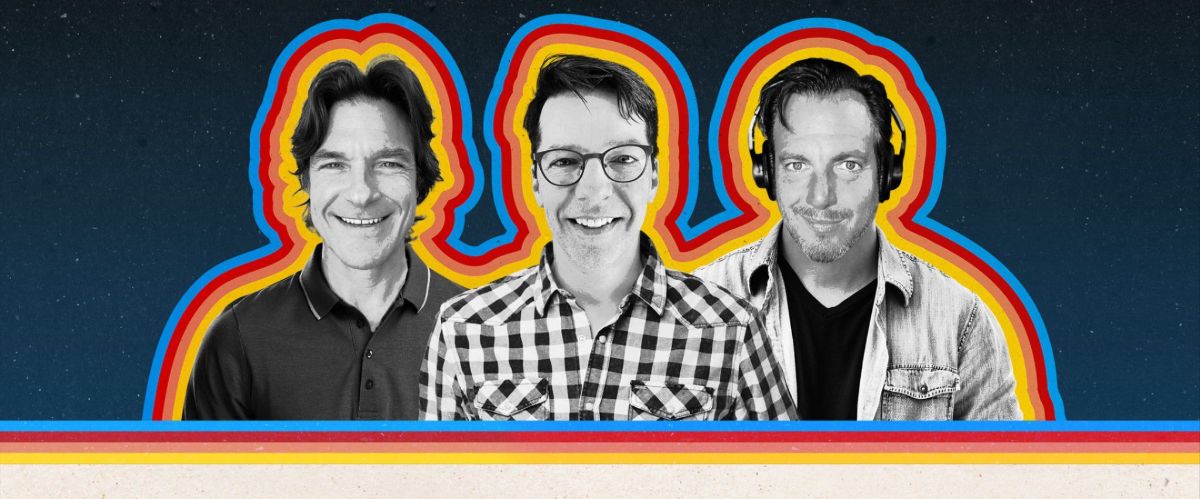 The limited run will kick off on February 2nd in Toronto's Massey Hall followed by stops in Boston, Brooklyn, Chicago and Madison (WI) before wrapping up in Los Angeles at the Orpheum Theatre on February 12th.
COVID-19 UPDATE
The Boch Center is committed to helping stop the spread of COVID-19 and announced it will require all patrons to be fully vaccinated or provide a negative COVID test taken within 72 hours of the show. Guests will be asked to show their vaccination card or test results and a government issued ID prior to entering an event at the Wang or Shubert Theatres. The new policy went into effect September 14, 2021. The Boch Center recently introduced a similar measure, requiring all administrative staff members, ushers, security personnel, stagehands and vendors be fully vaccinated. At this time masks are required for all guests as per the City of Boston mandate. The Boch Center will continue to monitor state and local health guidelines and will adjust the mask policy if the current guidelines change.
ABOUT THE WANG THEATRE
Just as the city and audience have evolved with the times, the Boch Center, as guardian of the Wang and Shubert Theatres (and from 2012-15, the Center also managed the historic Emerson Colonial Theatre), has changed to meet the needs of its community. Uniquely using a Balanced Scorecard (a Fortune 500 management framework), strategy map, and strategic dashboard, the Boch Center ensures that our Theatres and programs stay relevant to the community we serve. Today, the Boch Center is considered a best practice institution and nonprofit arts leader. With the belief that arts make and keep us a civilized nation, the Boch Center is dedicated to providing high-quality, diverse and culturally relevant arts and entertainment, and arts education programming for New England residents and visitors.

ABOUT THE BOCH CENTER
The Boch Center is one of the nation's leading nonprofit performing arts institutions and a guardian of the historic Wang and Shubert Theatres. As New England's largest cultural venue, the Boch Center is home to theater, classical and popular music, dance, comedy, opera, Broadway musicals, family entertainment, and more. Located in Boston's historic Theater District, the Boch Center also offers a diverse mix of educational, cultural and community outreach initiatives, including the City Spotlights Leadership Program and the Folk Americana Roots Hall of Fame; collaborates with artists and local nonprofit arts organizations; preserves historic venues; and acts as a champion for Greater Boston's arts and cultural community. Learn more at bochcenter.org.