Theatre at the Mount
Presents
"RUTHLESS! THE MUSICAL"
Book by Joel Paley
Music by Marvin Laird
Lyrics by Joel Paley
Mount Wachusett Community College, 44 Green Street, Room 182, Gardner, MA.
Performance Dates:
June 9, 10, 15, 16 & 17, 2023 at 7:30pm
June 18, 2023 at 2:00pm
Tickets are available online at mwcc.universitytickets.com or by phone at 978-630-9388.
For additional information contact Professor Gail Steele at 978 630-9162 or g_steele@mwcc.mass.edu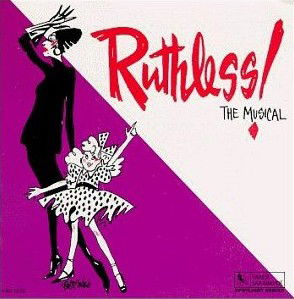 ABOUT THE SHOW
"RUTHLESS! THE MUSICAL" is the story of a naïve 1950s housewife, Judy, and her adorable but sociopath 8-year-old daughter Tina.
Encouraged by her manager, Sylvia, Tina will do ANYTHING to get the lead role in her school play "including murdering the leading lady!"
In Act II, while Tina spends time at a reform school for psychopathic ingenues, Judy discovers from her adoptive mother that her birth mother was a famous actress.
Judy decides that she should be famous as well and becomes a Broadway diva.

Mount Wachusett Community College
444 Green Street
Gardner, MA 01440