StageWorks of Leominster
Presents
"Rumors"
Written by Neil Simon
Directed by Mike Hoffmann
Cast Includes: John Williams, Samantha Sickorez, Michael Babineau, Lynn Valeri, Matthew Valeri, Vicki Landry, Nathan Valeri, Valeri Shillawski, Jim LaVeck and Emily Valeri.
Held at the Saint Anna School Auditorium, 213 Lancaster Street, Leominster, MA, 01453
Performances:
October 22 and 23, 2021 at 7:30pm
October 24, 2021 at 3:00pm.
StageWorks of Leominster presents the classic Neil Simon comedy-farce "Rumors".
Though only a flesh wound, four couples are about to experience a severe attack of Farce. Gathering for their tenth wedding anniversary, the host lies bleeding in the other room, and his wife is nowhere in sight. His lawyer, Ken, and wife, Chris, must get "the story" straight before the other guests arrive.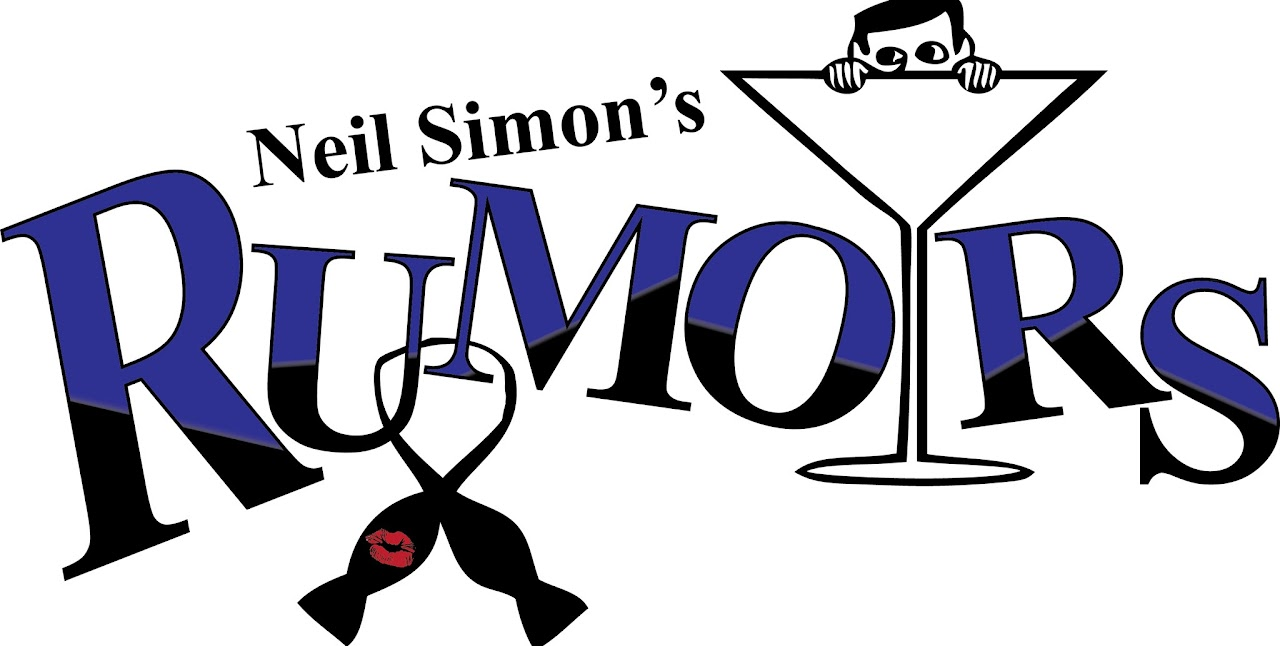 Performances are October 22 and 23 at 7:30 p.m. and October 24 at 3 p.m. at Saint Anna School Auditorium located at 213 Lancaster Street in Leominster, MA, 01453.
Tickets are $20 general admission and can be purchased via our website at www.stageworksofleominster.org.
Tickets are also available at the door on the day of the performance.
Plenty of seating available.
There is plenty of parking in the school and church parking lots as well as on street parking.
This production is presented through special arrangement with Concord Theatricals, 250 West 57th Street, 6th Floor, New York, NY 10107.
The approximate run time of the show is 2 hours and 15 minutes including a 15 minute intermission.
This production is rated PG-13 due to language.
COVID-19 POLICIES
All Federal, State, and Local guidelines will be implemented regarding Covid-19 protocols for the safety of our cast and patrons.
For Audience Members: All unvaccinated audience members are advised to wear a mask while in attendance. Vaccinated audience members are encouraged to wear a mask.
For Cast and Crew: All unvaccinated cast, crew, and volunteers are advised to wear a mask during rehearsal, while backstage, and when working with our patrons. All vaccinated cast, crew, and volunteers are encouraged to wear a mask when social distancing is not possible (such as backstage). Masks will not be worn while on stage.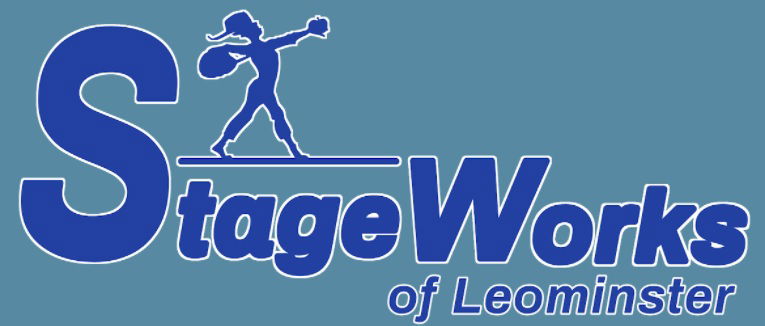 ABOUT STAGEWORKS OF LEOMINSTER
The residents of Leominster Massachusetts have long supported theatrical arts and culture programs. We are pleased to hallmark the return of quality productions to this great city. StageWorks of Leominster will be incorporating under 503(c) not for profit status with the mission of delivering performance arts to the public and forwarding cultural enrichment.