Arlington Friends of the Drama/AFD Theatre
Presents the Stephen Schwartz Musical
"PIPPIN"
Music and Lyrics by Stephen Schwartz
Book by Roger O. Hirson
Director Alison Walters-Short
Music Director Div Slomin
Choreographer Jill Tokac
Production Manager Sandy Armstrong
AFD THEATRE, 22 Academy Street, Arlington, MA. 02476
Performances:
September 22, 2023 through October 8, 2023
(Contact Box Office for Exact Times)
TICKETS:
# 781-646-5922
https://www.ticketstage.com/T/AFD
COVID 19 PROTOCOLS
Contact Venue for Most Updated COVID-19 Safety Protocols and Information.
ABOUT THE SHOW
"PIPPIN" contains an infectiously unforgettable score from four-time Grammy winner, three-time Oscar winner and musical theatre giant, Stephen Schwartz.
"PIPPIN" is the story of one young man's journey to be extraordinary.
Heir to the Frankish throne, the young prince "PIPPIN" is in search of the secret to true happiness and fulfillment.
He seeks it in the glories of the battlefield, the temptations of the flesh and the intrigues of political power (after disposing of his father, King Charlemagne the Great).
In the end, though, "PIPPIN" finds that happiness lies not in extraordinary endeavors, but rather in the unextraordinary moments that happen every day.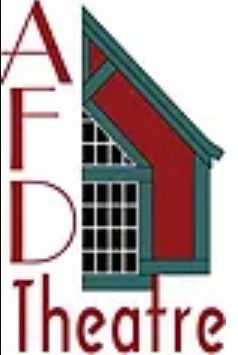 ABOUT ARLINGTON FRIENDS OF THE DRAMA/AFD THEATRE
ARLINGTON FRIENDS OF THE DRAMA, now known as AFD THEATRE, was founded in 1923 and is one of the ten oldest continually operating community theatre groups in the country. Now located in the former St. John's Episcopal Church, which has been extensively updated and made handicap-accessible. AFD THEATRE is among the finest area playhouses for actors, directors, production designers and audiences to produce and enjoy live theatre.
About AFD THEATRE Seasons
AFD THEATRE puts on four productions: two musicals and two straight plays. AFD THEATRE holds auditions months ahead, and rehearse evenings and weekends. AFD THEATRE welcomes you to join the fun: help build sets, make costumes, do lights. Usher or sell concessions. AFD THEATRE is a community endeavor that seeks to engage all ages in the fun and exciting act of putting on a play!
AFD THEATRE
22 Academy Street
Arlington, MA 02476
# 781-646-5922