Cary Hall in Lexington
and Spectacle Live!
Presents
PETER YARROW & NOEL PAUL STOOKEY
TOGETHER ON STAGE!
One Night Only!
Performance Date:
October 1, 2023 at 7:00pm
Cary Hall, 1605 Massachusetts Avenue, Lexington, MA. 02420
TICKETS:
For more information, to order tickets online contact Spectacle Live at # 1-800-657-8774 , or visit www.caryhalllexington.com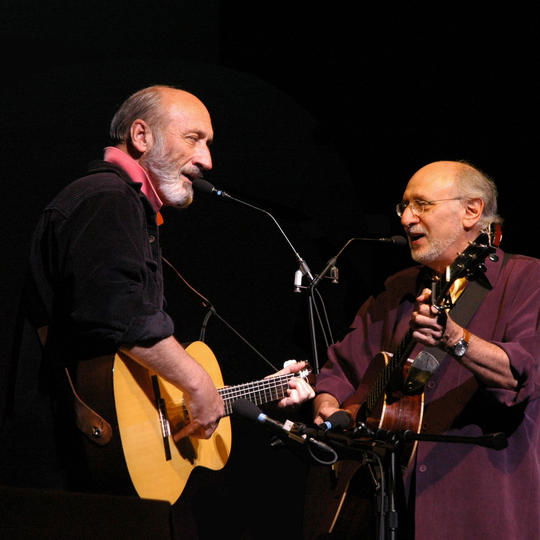 ABOUT PETER YARROW & NOEL PAUL STOOKEY
PETER YARROW & NOEL PAUL STOOKEY carry on the tradition of the renowned folk music group PETER, PAUL & MARY - a union that lasted 50 years.
No American folk group lasted longer or amassed a more loyal following than PETER, PAUL & MARY.
During their legendary career, the trio won five Grammy's, produced 13 top 40 hits of which six ascended into the top 10, and earned eight gold and five platinum albums.
PETER YARROW & NOEL PAUL STOOKEY continue to perform together as well as individually, and to devote their time and energy to issues they believe in.
PETER YARROW founded the organization Operation Respect which is a non-profit education and advocacy organization dedicated to transforming schools, camps and other youth-serving organizations into safer, more respectful, bully-free environments for children and youth.
NOEL PAUL STOOKEY'S organization Music2Life creates music based programs, events and promotions to move hearts and minds around a particular effort or cause.
When PETER YARROW & NOEL PAUL STOOKEY perform together, audiences comment that in many ways it feels as if MARY TRAVERS were still on the stage with them.
The energy and enthusiasm for the music has not diminished, in fact it seems ever more impassioned, and frequently the audience steps in to sing MARY'S part--their voices strong, their hearts full.
It's community at its best and what folk music is all about--carrying it on.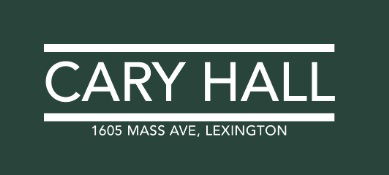 ABOUT CARY HALL AND THE CARY MEMORIAL BUILDING
The CARY MEMORIAL BUILDING, named for Isaac Harris Cary, was built in 1928 with a donation from his two daughters. The Colonial styled building, with its grand auditorium, has provided the community with a year-round site for musical programming and popular events for 80 years and is home to the Lexington Symphony. THE CARY MEMORIAL BUILDING also contains the smaller Estabrook Hall with its compact recital stage. The building is handicapped accessible, and is fully air-conditioned. .
CARY HALL
1605 Massachusetts Avenue
Lexington, MA. 02420
Phone # 800-657-8774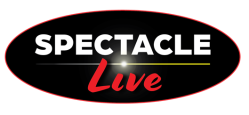 ABOUT SPECTACLE LIVE
Pete Lally founded SPECTACLE LIVE in 2012 after having gained valuable venue management, event booking and marketing experience at a variety of venues for 15 years. Since its founding, SPECTACLE LIVE has worked with more than a dozen New England venues on facility management, and in promoting, marketing, and producing hundreds of concerts, comedy, civic, educational, theatrical, and family entertainment events. SPECTACLE LIVE has also been a valuable consulting partner to municipalities and non-profit venue owners, developers, programmers, and operators.
SPECTACLE LIVE
57 Bedford St
Suite 115
Lexington, MA 02420
Phone # 800-657-8774