Lowell Memorial Auditorium
Presents GLORIA ESTEFAN'S
"ON YOUR FEET!"
Playwright Alexander Dinelaris
Composers: Gloria Estefan, Emilio Estefan, Miami Sound Machine
Lyricists: Gloria Estefan, Emilio Estefan
One Performance Only!
November 9, 2022 at 7:30pm
Lowell Memorial Auditorium, 50 East Merrimack Street, Lowell, MA 01852
Tickets: $39.00 - $126.50
BUY TICKETS NOW
Subscribe to Lowell Auditorium's 2022-2023 Broadway Series!
Lowell Memorial Auditorium's 2022-2023 Broadway Series is funded in part by the Mass Cultural Council.
All sales are final.
No request for cancellations, exchanges, changes or refunds shall be honored.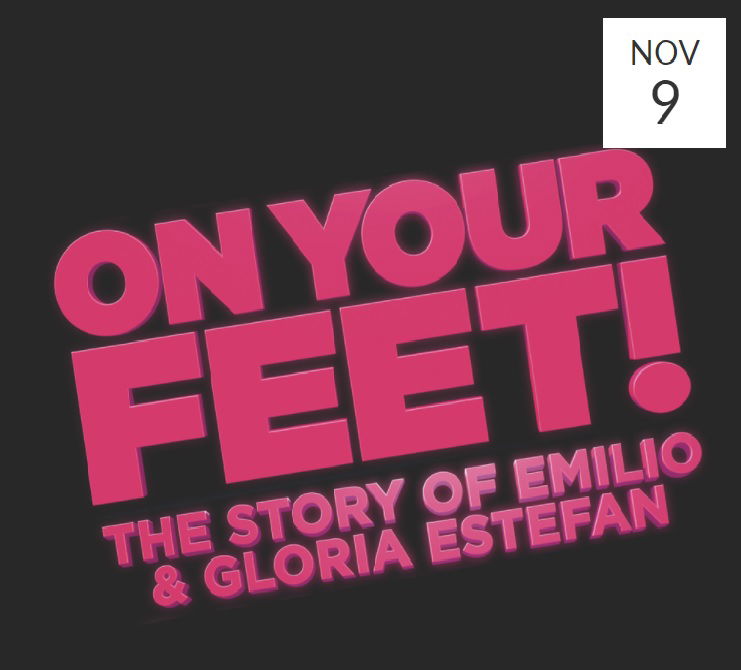 ABOUT THE SHOW
ON YOUR FEET! is the inspiring true story about heart, heritage and two people who believed in their talent—and each other—to become an international sensation: Gloria and Emilio Estefan.
Now their story is an all-new exhilarating original musical winning the hearts of critics and audiences alike, with the Chicago Tribune declaring "IT'S A HIT!" and The New York Times cheering, "The very air in the room seems to vibrate in this undeniably crowd-pleasing musical!"

ON YOUR FEET! features some of the most iconic songs of the past quarter-century, including "Rhythm is Gonna Get You," "Conga," "Get On Your Feet," "Don't Want To Lose You Now," "1-2-3" and "Coming Out of the Dark."
Prepare to be on your feet from start to finish!
ABOUT LOWELL MEMORIAL AUDITORIUM
The Lowell Memorial Auditorium is an indoor facility located in downtown Lowell, Massachusetts on Merrimack Street. An ideal venue for concerts, family shows, conferences, conventions, trade shows, corporate seminars and much more. The 2,800 seat venue was constructed in 1922 by the architectural firm of Blackall, Clapp & Whittemore. The Lowell Memorial Auditorium is located in beautiful and historic downtown Lowell and is managed by Lowell Management Group.