Museful Intent
In Association with
Starlite Gallery
Presents Mary Darling's
"ON OUR TERMS"
Written and Directed by Mary Darling
Rehearsal Stage Manager: Cassie Tortorici
ASM/ Production Stage Manager: Kyle Hargrove
Cast Includes: Amber Charest - Jane; Elijah Lidonde - John; Nina Darling - One; Vivian Nichols - Two; Noah Dawson - Three; Vincent Pellegrino - The Voice.
Starlite Gallery, 39 Hamilton Street, Southbridge, MA.

Performances:
March 31, 2023 at 7:30pm
April 1, 2023 at 7:30pm
April 2, 2023 at 2:00pm
TICKETS:
Start at $15.00
https://www.eventbrite.com/e/on-our-terms-tickets-541260674247?fbclid=IwAR3TF6taUKmxMQHRRAVfAvDh5y8gQkVjcRIy5iisdhzzk3gJNU5RWaReFco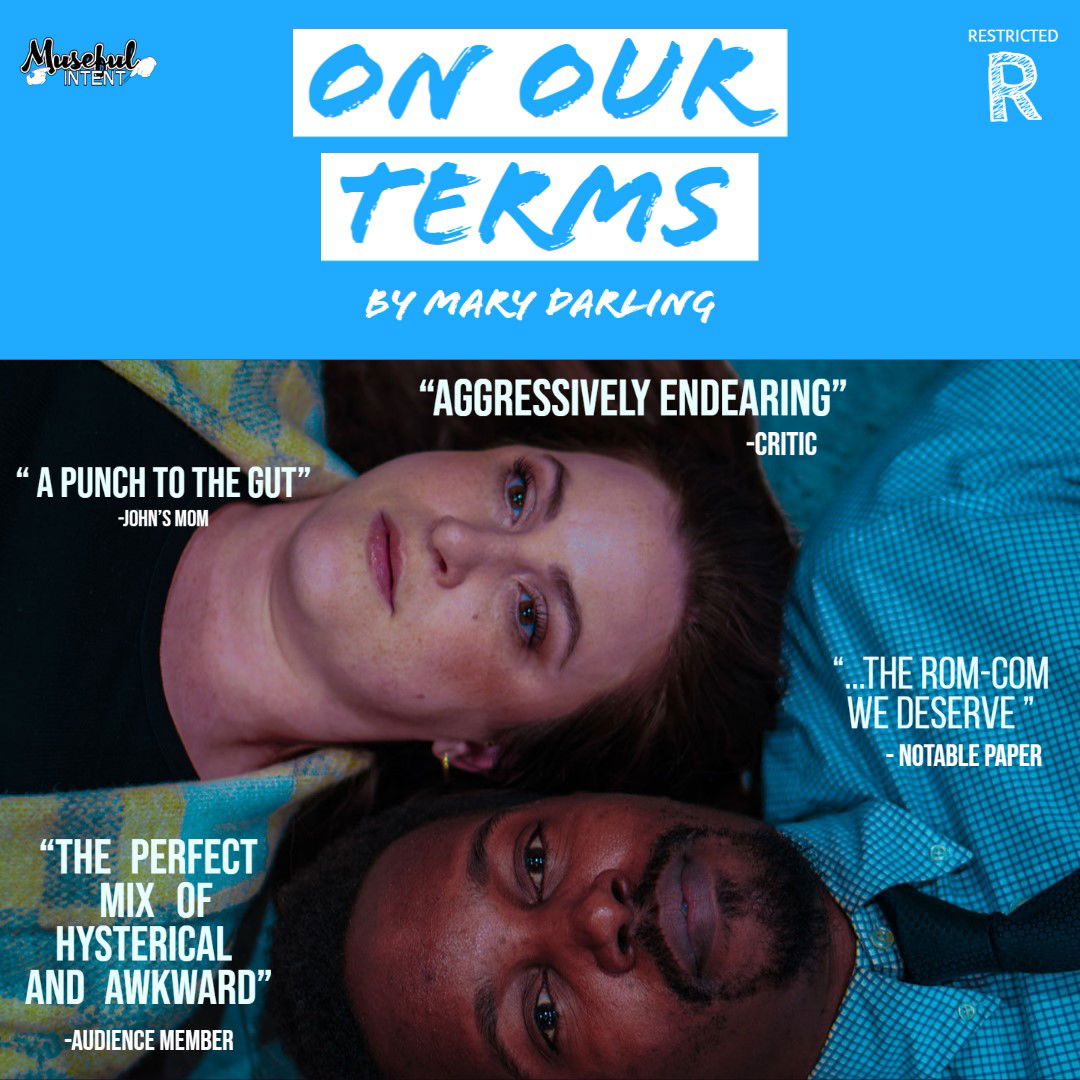 ABOUT THE SHOW
Museful Intent is proud to present "ON OUR TERMS" written and directed by Mary Darling.
Thanks to the Marry Me, Darling dating app, Jane and John are just one negotiation away from the perfect relationship...on their terms.
In this absurd comedy, two people negotiate a one-year relationship contract before their first date, to ensure that all of their expectations are met.
As they make their way through the transaction, they share stories of previous failed relationships, hoping that this one may last.
Previously produced at the Forge Theatre Lab in 2019 and by Balefire Productions in Lowell in 2022.