Reagle Music Theatre of Greater Boston
Presents the Iconic
Rodgers and Hammerstein Musical
"OKLAHOMA!"
Music by Richard Rodgers
Book and Lyrics by Oscar Hammerstein
Based on the play "Green Grow the Lilacs" by Lynn Riggs
Directed by Rachel Bertone
Music Direction by Dan Rodriguez
Cast Includes: Jared Troilo* as "Curley"; Kayla Shimizu as "Laurey"; Rebekah Rae Robles as "Ado Annie"; Jack Mullen* as "Will Parker"; Carolyn asxon* as "Aunt Eller"; Daniel Forest Sullivan as "Jud"
Performances:
June 23, 2023 through July 2, 2023
(Contact Box Office for Exact Times)
Robinson Theatre, Reagle Music Theatre, 617 Lexington St. Waltham, MA 02452
TICKETS:
https://www.reaglemusictheatre.org/buy-tickets-oklahoma
By Phone # 781-891-5600
Box Office Window: Located under the Reagle Music Theatre marquee at Waltham High School. Box Office Hours: Monday through Friday, 10:00am until 4:00pm

COVID 19 PROTOCOLS
Contact Venue for Most Updated COVID-19 Safety Protocols and Information.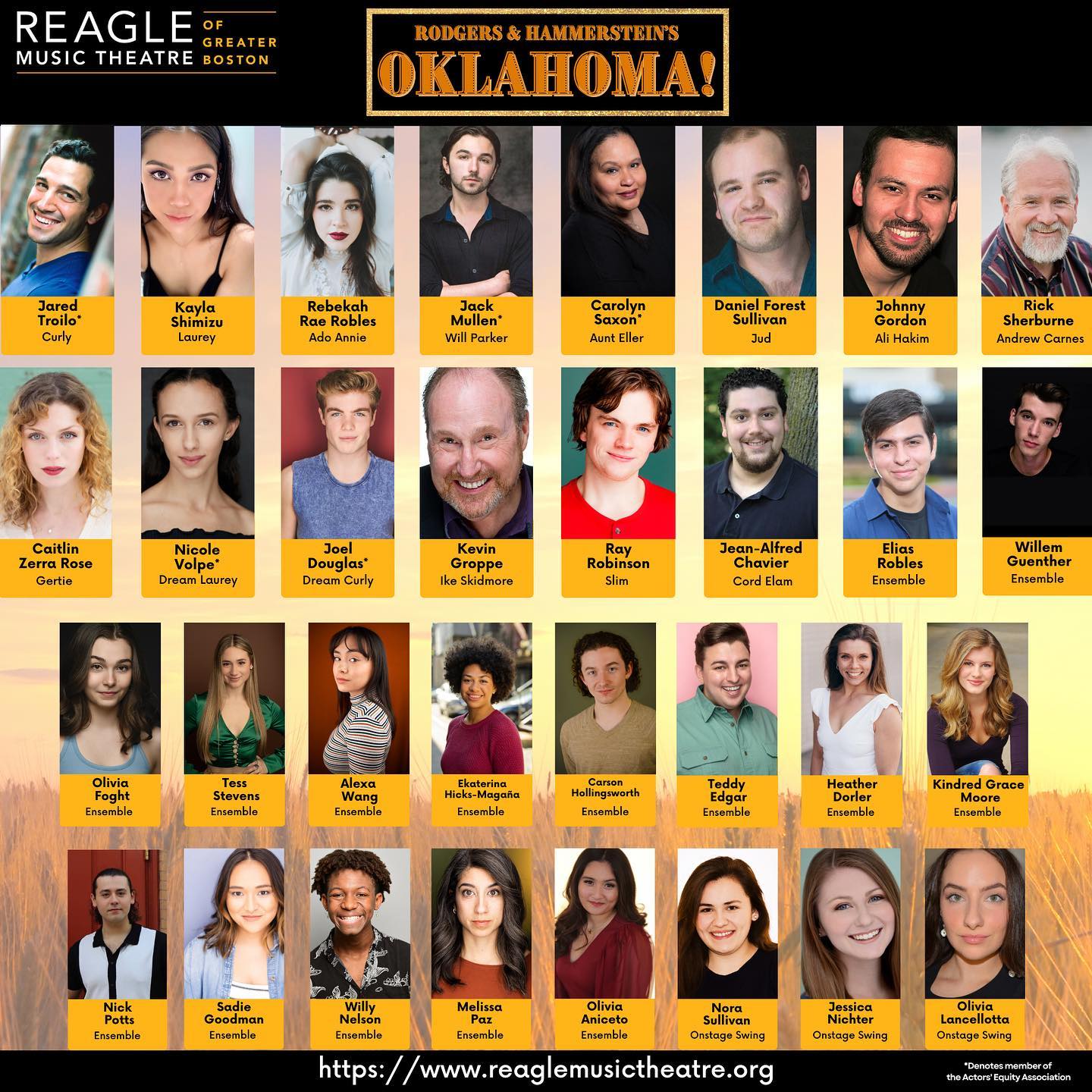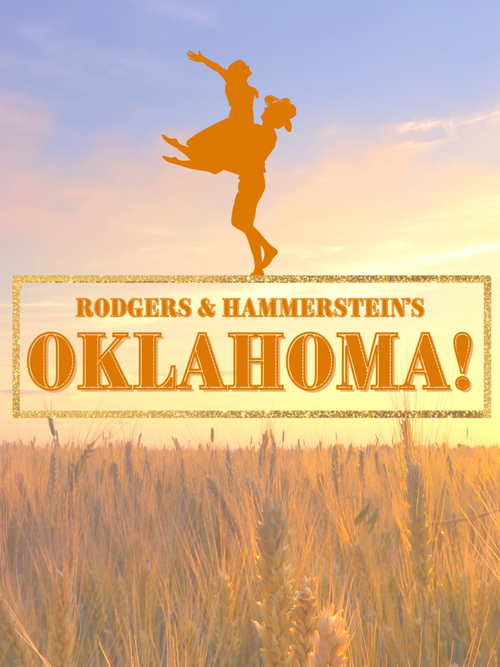 ABOUT THE SHOW
Rodgers & Hammerstein's groundbreaking musical, "OKLAHOMA!" set the stage for all that followed!
Laurey, a fiercely independent farm girl, and Curly, a charming cowboy who knows it, experience a romantic journey that is as bumpy as a surrey ride down a country road.
With classic songs, including "Oh, What a Beautiful Mornin," "The Farmer and the Cowman," and "People Will Say We're in Love", this story is full of cowboys, farmers, romance, and fearless optimism.
Approximately 150 Minutes with one intermission
Ages: recommended 10+ (No children under the age of 5 will be admitted)

ABOUT REAGLE MUSIC THEATRE OF GREATER BOSTON
REAGLE MUSIC THEATRE OF GREATER BOSTON's mission is to present the highest quality of musical theatre productions by combining talented regional performers with professional performers and technicians, thus providing an unusual learning experience for its regular members and more enjoyable experiences for its audiences. REAGLE MUSIC THEATRE is committed to using the skills of its company to strengthen and enhance teaching and learning in the Waltham Public Schools by educating youth to the joys of theatre, and by using theatre techniques to enhance learning in other curriculum areas. Our offerings include musicals, concerts, revues, educational programming, New York theatergoing trips, and more.
REAGLE MUSIC THEATRE OF GREATER BOSTON, INC.
617 Lexington Street
Waltham, MA 02452
PHONE: 781-891-5600
FAX: 781-701-0750