Square One Players
Presents
"NUNSENSE"
Written By Dan Goggin
Music & Lyrics By Dan Goggin
Directed by Jeremy Woloski
Performances:
August 5, 6, 13 2022 at 7:30pm
August 7 & 14, 2022 at 2:00pm
Flanagan Theater in Southgate, 30 Julio Drive, Shrewsbury, MA 01545
Tickets:
$20 General Admission
$17 Student/Senior*

*Student - under 18
*Senior - 60 & up
10% discount on groups of 10 or more
Reserve tickets at www.squareoneplayers.com or call 508-669-7750.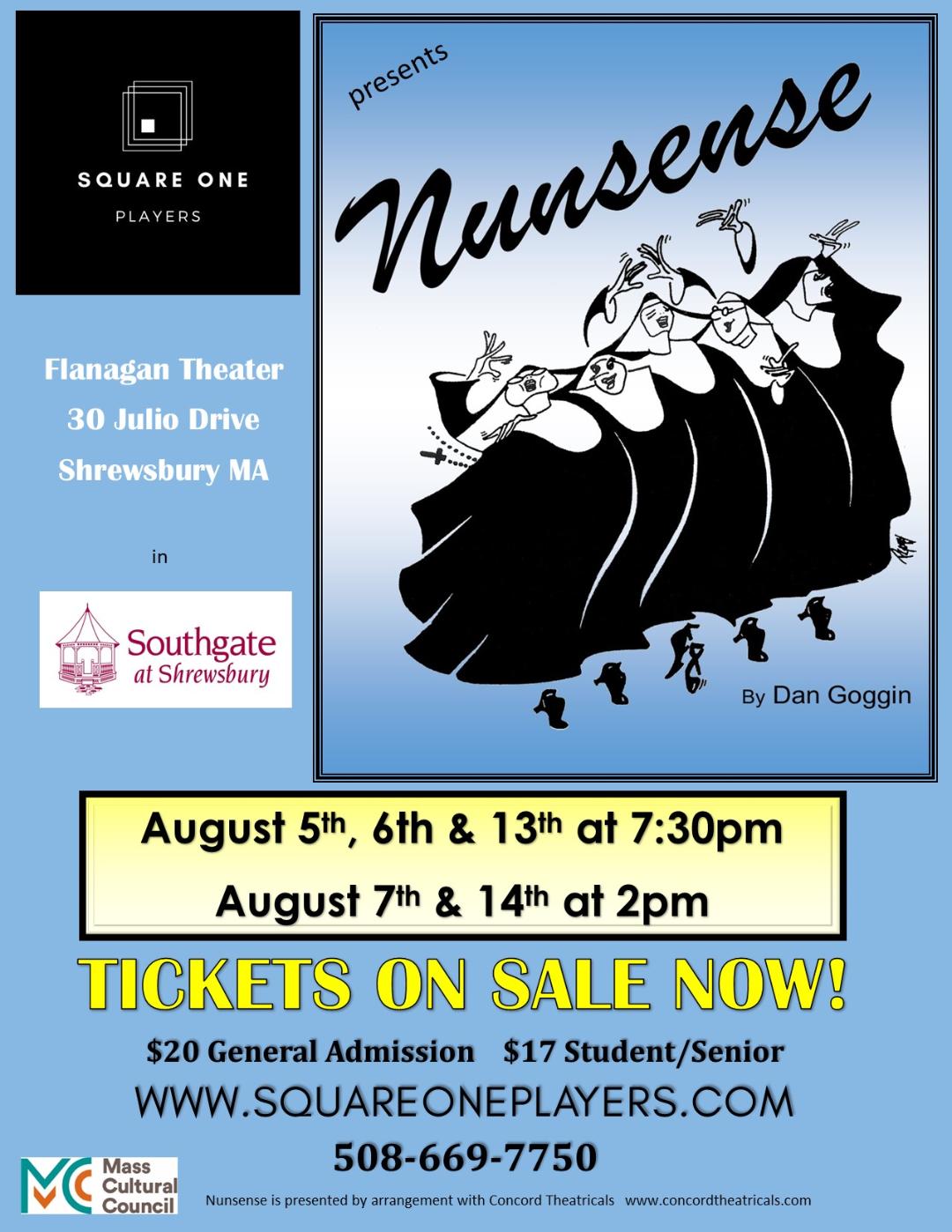 ABOUT THE SHOW
"Nunsense" is a hilarious spoof about the misadventures of five nuns trying to manage a fundraiser.
Sadly, the rest of the sisterhood died from botulism after eating vichyssoise prepared by Sister Julia Child of God.
Thus, the remaining nuns – ballet-loving Sister Leo, street-wise Sister Robert Anne, befuddled Sister Mary Amnesia, the Mother Superior Sister Regina, and mistress of the novices Sister Mary Hubert – stage a talent show in order to raise the money to bury their dearly departed.
Square One Players production of "Nunsense" has its opening night performance on Friday August 5th, 2022.
The performance begins at 7:30pm.
Additional performances are on Saturday August 6th at 7:30pm, Sunday, August 7th at 2pm, Saturday August 13th at 7:30pm, and Sunday, August 14th at 2:00pm.
Ticket prices are $20 for General Admission and $17 for Students/Seniors.
All performances take place at Flanagan Theater in Southgate at Shrewsbury, 30 Julio Drive, Shrewsbury, MA.
Reserve tickets now by visiting www.squareoneplayers.com.
Tickets can also be reserved by calling 508-669-7750.
Square One is very grateful for the support of the Shrewsbury Cultural Council.
COVID-19 PROTOCOLS
It is our highest priority to keep audiences, staff, performers and Southgate residents and employees safe. We will be closely monitoring the always evolving CDC public health guidelines and adjust our policies as such. For the safety and comfort of all who attend our shows, we will insist that all patrons over the age of 5, MUST present proof of full vaccination. We will accept the physical card, clear photo of the card, or a digital vaccination record. Patrons who cannot provide proof of vaccination will not be permitted to enter. Face coverings MUST be worn at all times inside all areas of Southgate, regardless of vaccination status.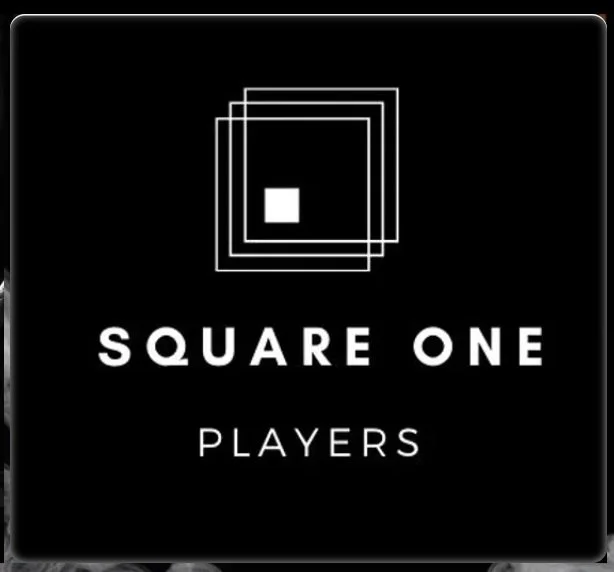 ABOUT SQUARE ONE PLAYERS
Our mission is to provide a venue to promote and support the performing and cultural arts in Central Massachusetts. The goal of the Square One Players is to provide a quality and economical live theater program that is all inclusive and of course, have a little fun along the way. We strive to open opportunities to anyone who wishes to participate in the art of theater. We hope that one and all will feel welcome to participate either by viewing or taking part in our theater shows. Come join us and be ready to be entertained!