Opera House Players
Present
"NEXT TO NORMAL"
☆ Tickets On Sale Now! ☆
By Brian Yorkey and Tom Kitt
Production Team
Director/Choreographer Sharon FitzHenry
Director of Artistic Sign Language Niki Mallach
Music Director Bill Martin
Costumes Moonyean Field
Scenic Design Eric Boucher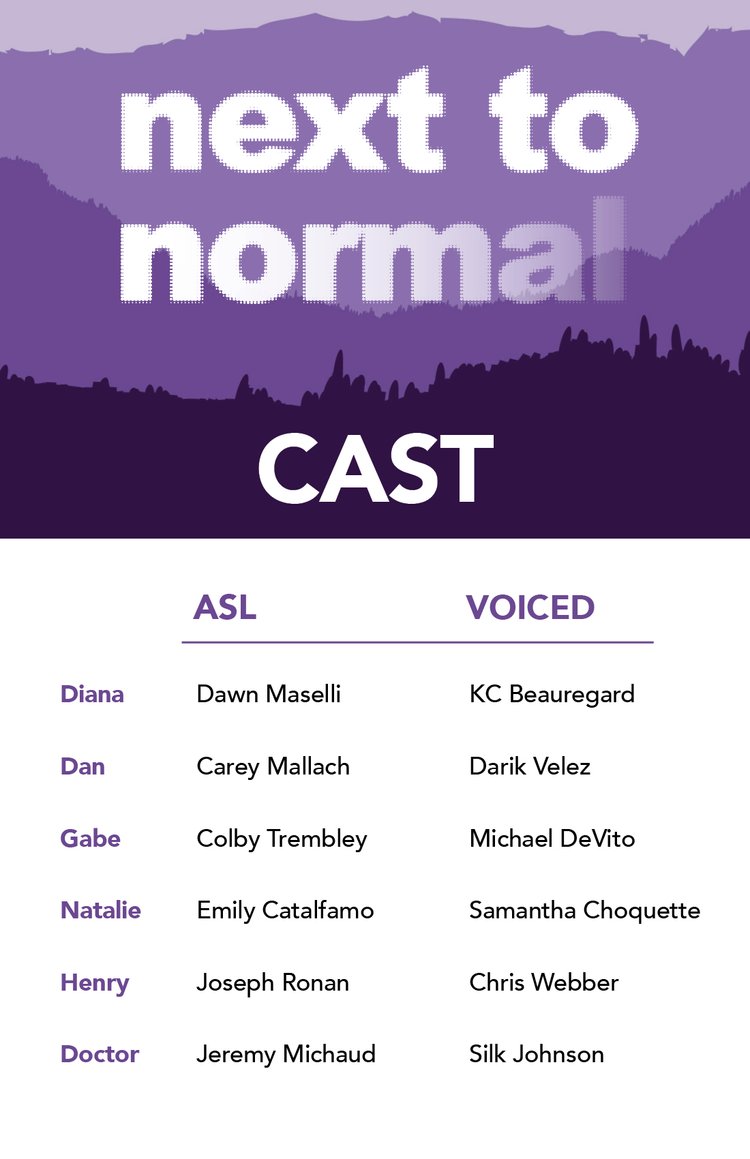 Performances:
May 6, 7, 8, 13, 14, 15, 20, 21 & 22, 2022
Fridays and Saturdays at 8:00pm, Sundays 2:00pm
All performances at The Enfield Annex, 124 North Maple Street, Enfield CT.
(Masks are required for all members of the audience)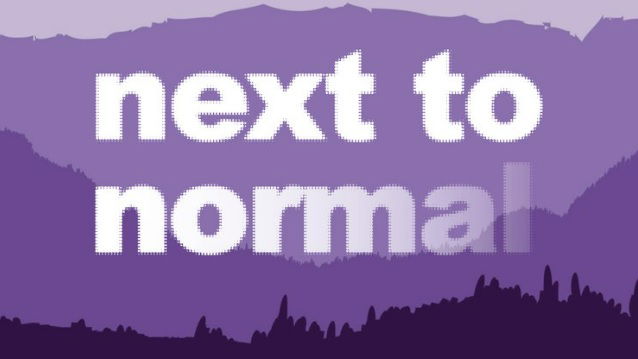 ABOUT THE SHOW
Next to Normal, with book and lyrics by Brian Yorkey and music by Tom Kitt, explores how one suburban household copes with crisis and mental illness.
Winner of three 2009 Tony Awards, including Best Musical Score and the 2010 Pulitzer Prize, Next to Normal was also chosen as "one of the year's ten best shows" by critics around the country, including The Los Angeles Times, The Washington Post, Rolling Stone and The New York Times.
Dad's an architect; Mom rushes to pack lunches and pour cereal; their daughter and son are bright, wise-cracking teens, appearing to be a typical American family.
And yet their lives are anything but normal because the mother has been battling manic depression for 16 years.
Next to Normal takes audiences into the minds and hearts of each character, presenting their family's story with love, sympathy and heart.
Next to Normal will be a shadowed presentation featuring both singing and signing actors, creating not only a vibrant and nuanced production, but also a powerful musical which will be fully accessible to the Deaf community.
Join us for this first of its kind collaboration between OHP and the Connecticut Deaf Theatre.
Priority seating is available for Deaf/hard-of-hearing patrons and their families.
On May 15 there will be a panel discussion and Q&A after the show with the cast and production team about Deaf inclusion in the arts.
This production is funded in part by a grant from the National Endowment for the Arts.

ABOUT OPERA HOUSE PLAYERS
OUR VISION
To provide Broadway quality, affordable musical theater to the community.
---
OUR MISSION
To attract the top local talent and reach the broadest audience with our productions, in a theater that is comfortable and inviting

To provide an outlet for innovative, creative and artistic expression

To engage the community for cultural enrichment and long term sustainability of the theater
Opera House Players
100 High Street
Enfield, Ct 06082
Phone # 860-292–6068