The Majestic Theater
Presents a Contemporary Comedy
"NATIVE GARDENS"
Written by Karen Zacarias
Producing Director Danny Eaton
Majestic Theater, 131 Elm Street, West Springfield, MA 01089
Performance Dates:
January 5, 2023 through February 12, 2023
(Contact Box Office for Exact Times)
Tickets range from $31-37 and can be purchased at the box office or by phone at # 413-747-7797.
All audience members must be fully vaccinated and wear masks inside the theater.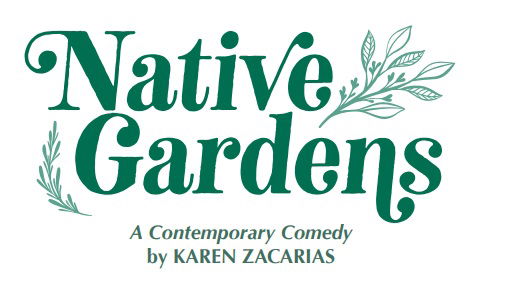 ABOUT THE SHOW
Next door neighbors in an affluent neighborhood in Washington DC hash out border disputes and cultural misunderstandings in this timely comedy about two couples learning how to live, and garden, next to each other.
Frank and Virgina Butely have lived in their lush home for decades and fill their empty nest with dinner parties and tending to Frank's prize-winning garden.
When lawyer Pablo Del Valle and his pregnant wife Tania move into the fixer-upper next door, they challenge the status quo by cultivating a "native garden," planting only vegetation indigenous to the area, and threatening Frank's annual entry to the Potomac Horticultural Society's neighborhood garden contest.
Captivating audiences with its humor and poignant comment on what it means to be good neighbors, "NATIVE GARDENS" is sure to entertain and enlighten!

ABOUT THE MAJESTIC THEATER
Locally-produced professional live theater since 1997Before it was a live theater, local residents may remember the Majestic Theater as a movie house. It has since been renovated and reimagined to bring live performances to the West Springfield area, giving local performance and technical artists the opportunity to thrive. Every season at the Majestic consists of five productions (including at least one musical) featuring local actors. In addition to the subscription season, the summer includes children's theater, concerts, plays, open mic nights, and improvisational comedy shows. Recently named the best place to see live theater in the Pioneer Valley in the Valley Advocate Readers' Poll, the Majestic continues to offer great theater thanks to the support and generosity of its 4200+ subscribers.
Majestic Theater
131 Elm Street
West Springfield, MA 01089
# 413-747-7797