The Walpole Footlighters
Presents Agatha Christie's
"MOUSETRAP"
Written by Agatha Christie
Directed by Peter McElhinney
Walpole Footlighters, 2 Scout Road, East Walpole, MA. 02032
Performances:
February 2, 2024 through February 18, 2024
(Contact Box Office for Exact Times)
TICKETS:
Contact the Box Office at # 508-668-8446 or email boxoffice@footlighters.com
COVID 19 PROTOCOLS
Contact Venue for Most Updated COVID-19 Safety Protocols and Information.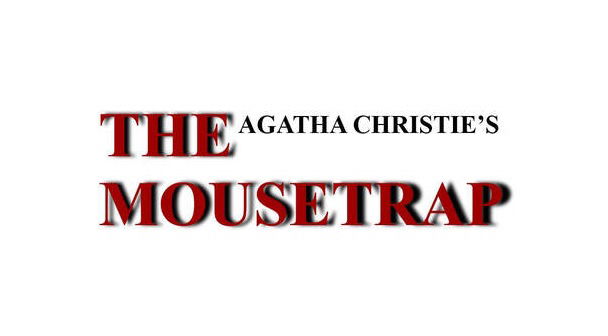 ABOUT THE SHOW
Brimming with intrigue, sophisticated humor and surprising twists, Agatha Christie's iconic murder mystery – about a group of strangers trapped during a snowstorm – is the world's most successful and longest-running play.
A timeless tale of "whodunnit," Agatha Christie's "THE MOUSETRAP" strands seven strangers at Monkswell Manor during a blizzard.
But a police sergeant unexpectedly arrives, worried that a murderer-at-large is among the guests of the Manor.
Before he can investigate, one of the guests is killed, starting an investigation into the lives and histories of everyone there.
One of them is the killer, and another one of them may be next. W
ill the police be able to solve the case before another "mouse" falls?
The world's longest continuously running play for decades, Agatha Christie's "THE MOUSETRAP" continues to delight and intrigue mystery lovers of all ages.

ABOUT THE WALPOLE FOOTLIGHTERS
THE WALPOLE FOOTLIGHTERS began in 1924 when Frank Mansur, principal of Walpole High, called together people known on the local stage for their work in the teachers' play or in shows put on by other organizations.
When a community theater group not only survives, but flourishes for almost 100 years, it's the people who have made the difference.
The group is further supported by a loyal group of subscribers from Walpole - and throughout New England - who make this record possible
THE WALPOLE FOOTLIGHTERS
Playhouse:
2 Scout Road
East Walpole, MA. 02032
Mail:
P.O. Box # 189
Walpole, MA. 02081
Box Office # 508-668-8446