The Emerson Colonial Theatre
Presents
"MILLION DOLLAR QUARTET CHRISTMAS"
Thanksgiving Weekend Only!
Book By Colin Escott
Directed By Scott Weinstein
Arranger & Music Director Chuck Mead
Cast Includes: Nathan Yates Douglass, Brandon Filette, Kurt Jenkins, Kathleen Macari, Matthew Mucha, Sean Preece, Bill Scott Sheets, Alex Swindle, Dan Middleditch, Hunter Semrau, Brynn Smith-Jenkins
Additional Creative Team:
Scenic Design dots; Lighting Design - Ryan J. O'Gara; Sound Design - Diego Garzon; Costume Design - Izumi Inaba; Props Design - Douglas Clarke; Moving Light Programmer - Jonah Camiel; Assistant Music Director & Copyist - Jonny Baird; Assistant Director - Tasha Spear; Associate Lighting Design - Ryan Stofa; Assistant Lighting Design - Kat C. Zhou; Associate Costume Design - Hannah Davis; Associate Sound Design - Ashton Michael Corey; Digital Program - Marquee Digital; Production Coordinator - Chris Steckel; Company Manager - Kendra Arado; General Manager - Evan Bernardin Productions.
Performances:
November 24, 2023 at 8:00pm
November 25, 2023 at 2:00pm and 8:00pm
November 26, 2023 at 3:00pm
Emerson Colonial Theatre, 106 Boylston St, Boston, MA 02116
TICKETS:
By phone # 888-616-0272
Box Office Hours: Monday-Friday: 9am - 8pm (EST); Saturday-Sunday: 10am - 8pm (EST)
The Emerson Colonial Theatre Box Office is located at 106 Boylston Street, Boston, MA 02116
The Emerson Colonial Theatre website is the official source for tickets:
http://www.emersoncolonialtheatre.com/

ABOUT THE SHOW
From the creators of "MILLION DOLLAR QUARTET," your favorite Rock 'n' Roll legends return this Christmas for a brand-new holiday musical.
Inspired by the Tony Award-nominated hit musical, "MILLION DOLLAR QUARTET," this holiday reimagining once again brings together soon to be legends Johnny Cash, Jerry Lee Lewis, Carl Perkins and Elvis Presley for a musical holiday celebration featuring a nostalgic string of chart-topping favorites.
This brand-new musical is inspired by the true story of the momentous homecoming in December 1956 of rock 'n' roll newcomers, and soon to be legends, as they reflect on Christmases past and contemplate Christmases present and yet-to-come at a moment when no one knew if Rock 'n' Roll was a fad or a revolution.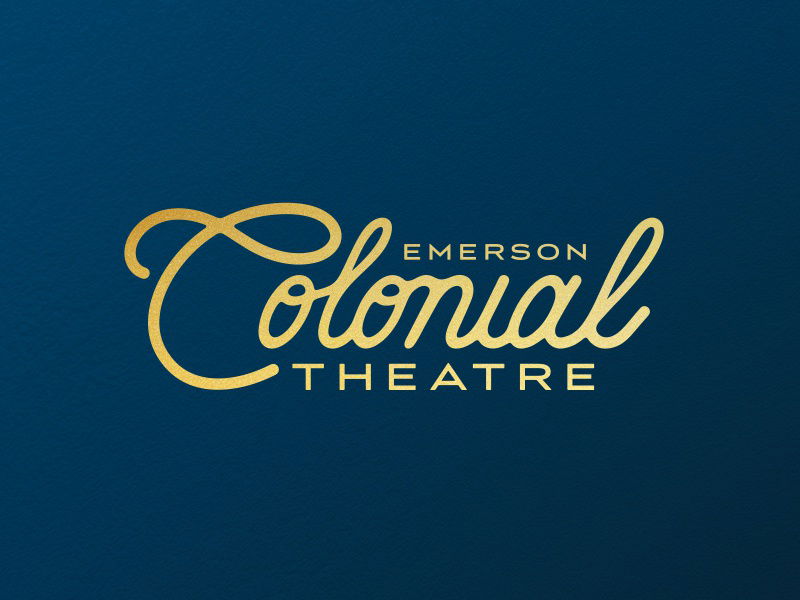 ABOUT THE EMERSON COLONIAL THEATRE
In its storied history, The Emerson Colonial Theatre has debuted such seminal Broadway shows as Anything Goes , Porgy and Bess , Oklahoma! , Born Yesterday , Follies , A Little Night Music , Grand Hotel , and La Cage aux Folles, among others. Reviving a great theatrical tradition, Boston's newly restored Emerson Colonial Theatre officially re-opened its doors in July 2018 with the pre-Broadway World Premiere of Moulin Rouge! The Musical . Emerson Colonial Theatre, which opened in 1900 with a production of Ben-Hur, is the oldest continuously operated theater in Boston; as well as being amongst the most magnificent, having retained most of its original period details. A theatre for the community, Emerson Colonial Theatre will once again contribute to the rich cultural landscape of Boston, with a new and varied program of Broadway shows, live music, comedy and events.

Emerson Colonial Theatre
106 Boylston Street
Boston, MA 02116