The Hanover Theatre for the Performing Arts
will present
"MENOPAUSE THE MUSICAL"
The Hilarious Celebration of Women and the Change!
ONE PERFORMANCE ONLY!
Performance:
June 25, 2022 at 2:00pm

Presented at the Hanover Theatre for the Performing Arts, 2 Southbridge St., Worcester.
Tickets are on sale now! Please contact the box office at  877.571.SHOW (7469) or visit TheHanoverTheatre.org for more information.
Worcester Center for Performing Arts is a registered not-for-profit 501(c)(3) organization, which owns and operates The Hanover Theatre and Conservatory for the Performing Arts. All donations are tax deductible to the fullest extent allowed by law.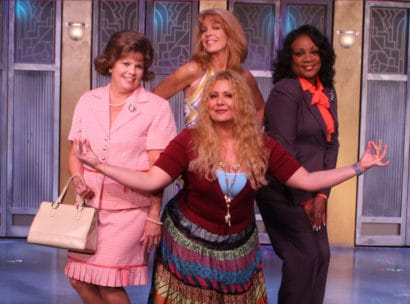 "MENOPAUSE THE MUSICAL"
Approximate run time 90 minutes without intermission.
Four women at a lingerie sale have nothing in common but a black lace bra AND memory loss, hot flashes, night sweats, not enough sex, too much sex and more!
This hilarious musical parody set to classic tunes from the '60s, '70s and '80s will have you cheering and dancing in the aisles! See what more than 15 million women and fans worldwide have been laughing about for 18 years.
Please note, shows and dates subject to change.
COVID 19 PROTOCOLS
Please note, for the comfort and safety of all of our patrons, staff, volunteers and performers/artists, we respectfully require proof of COVID-19 vaccination or a negative result for a COVID-19 test taken within 72 hours of your visit to the theatre. Children under 12 are exempt, provided they are accompanied by an adult who is fully vaccinated. Information will be checked against a valid photo ID prior to entry and the wearing of CDC-approved masks is required while inside the theatre. Complete details can be found here: https://thehanovertheatre.org/safetyprotocols