Theatre III of Acton
Presents
"MATILDA THE MUSICAL"
Based on the novel by Roald Dahl
Book by Dennis Kelly
Music and Lyrics by Tim Minchin
Directed by Melanie Donnelly
Music Director Eric Ritter
Choreographer Emily Lambert
Producer Linda Minkoff
Stage Manager Alison Walters-Short
Cast Includes: Amanda Thripp - Ellya; Tommy - Senna; Lavender - Actor's Name Withheld; Big Kid - Chrislynn (Moon) Branker; Bruce - Jasper Copeland; Kids Ensemble - Josie; Alice - Millie Lassonde; Kids Ensemble - Caroline Magyar; Kids Ensemble - Fergus Moran; Eric - Finley M.; Big Kids - Zoe Moran; Hortensia - Lily Rice; Michael/Big Kids - Thalia Ruark; Matildam - Camila Sabatelli; Nigel - Pietra Sabatelli; Mr. Wormwood - Scott Salley; Mrs. Wormwood - Liz Ruark; Mrs. Phelps - Erika Wilde; Acrobat/Rudolfo - Sarah Wolman; Miss Honey - Ien Ruark; Ensemble - Chelsea Reyes; Escapologist/Entertainer - James Honaker; Lunch Lady/Doctor/Henchperson - Beth Martin; Trunchbull - Julia Perlowski.
Theatre III, 250 Central Street, West Acton, MA.
Performances:
May 5, 2023 through May 21, 2023
(Contact Box Office for Exact Times)
Reserve your tickets today!
Box Office # 978-263-9070
https://www.theatreiii.org/tickets-and-subscriptions.html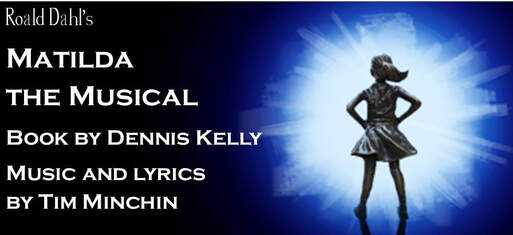 ABOUT THE SHOW
The story of an extraordinary girl who dares to take a stand and change her own destiny.
Inspired by the twisted genius of Roald Dahl, the Tony Award-winning Roald Dahl's "MATILDA THE MUSICAL" is the captivating masterpiece that revels in the anarchy of childhood, the power of imagination and the inspiring story of a girl who dreams of a better life.
With book by Dennis Kelly and original songs by Tim Minchin,
"MATILDA THE MUSICAL" has won 47 international awards and continues to thrill sold-out audiences of all ages around the world.
Matilda is a little girl with astonishing wit, intelligence and psychokinetic powers.
She's unloved by her cruel parents but impresses her schoolteacher, the highly loveable Miss Honey.
Over the course of her first term at school, Matilda and Miss Honey have a profound effect on each other's lives, as Miss Honey begins not only to recognize but also appreciate Matilda's extraordinary personality.
Matilda's school life isn't completely smooth sailing, however – the school's mean headmistress, Miss Trunchbull, hates children and just loves thinking up new punishments for those who don't abide by her rules.
But Matilda has courage and cleverness in equal amounts, and could be the school pupils' saving grace!
Packed with high-energy dance numbers, catchy songs and an unforgettable star turn for a young actress, "MATILDA THE MUSICAL" is a joyous girl power romp.
Children and adults alike will be thrilled and delighted by the story of the special little girl with an extraordinary imagination.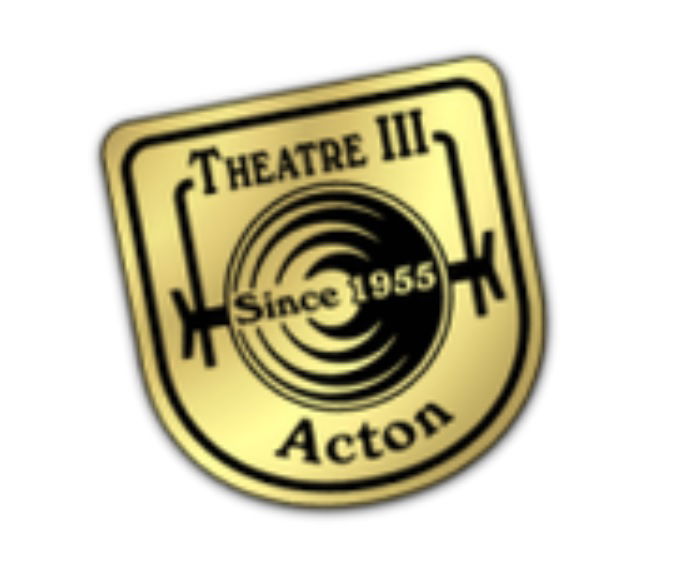 ABOUT THEATRE III
Theatre III is a non-profit volunteer organization dedicated to promoting the performing arts through bringing high quality performing arts to the surrounding community; by giving meaningful opportunities for involvement in theater production to the skilled local artists and talented production staff who participate in all aspects of bringing performances to the stage; and by engaging with the surrounding community with support for other local organizations and projects.
THEATRE III
250 Central Street
West Acton, MA.
# 978-263-9070