The Hanover Theatre THT Rep
Presents
"MACBETH"
Written by William Shakespeare
Directed by Livy Scanlon
Associate Director - Dr. Kathryn Moncrief
Fight Choreographer - Robert St. Laurence
Additional Creative Team:
Valerie Zolezzi-Wyndham - Promoting Good/DEIB Counselor; Brian Kelly - Directing Observer; Jessica Beyer - Costumer Designer; Christi Dionis - Make-up Designer;
Perri Sylvester - Wardrobe Supervisor; Brenda Shepard - Lighting Designer + Head Electrician;
Sarah MacIntyre - Properties Coordinator; Lisa Hackman - Production Manager; Jane Siebels* Production Stage Manager; Samantha Knox* - Assistant Stage Manager
Cast Includes:
Cristiano Lourenço, Jr. - First Witch
Anna MacInnis - Second Witch, U/S Lady Macbeth
Karen Richards** - Third Witch, U/S Lady Macduff
Dale Place* - Duncan
Prreeti Tiwari* - Lennox
Robert St. Laurence* - Malcolm, U/S Murderer
Yahya Jingo** - Captain
Joe Penczak* - Ross, U/S Macbeth, Duncan, Macduff
Robert Isaacson - Banquo
Alexander Platt* - Macbeth
Meri Stypinski* - Lady Macbeth
Amie Lytle - Gentlewoman
Hunter Shook - Fleance
Tokunbo Joshua Olumide - Macduff
Cameron Ward** - Seyton, U/S Malcolm
Matthew Johnson** - Murderer, U/S Ross
Nick Baker** - Servant, U/S Witches, Captain, Doctor
MarHadoo Effeh - Lady Macduff
Kyle Hargrove** - Doctor
*Member, Actors' Equity Association
** Student, Worc At Play
Previews:
September 29, 2022 at 7:30pm
September 30 & October 1, 2022 at 8:00pm
October 1, 2022 at 2:00pm
Performances:
October 2 & October 15, 2022 at 2:00pm
October 5 & 13, 2022 at 7:30pm
October 7, 8, 14 & 15, 2022 at 8:00pm
Presented at the BrickBox Theater at the Jean McDonough Arts Center. 20 Franklin Street, Worcester, MA. 01608
For Tickets:
Phone # 508-413-JMAC/877-571-SHOW (Box Office)
Email: boxoffice@jmacworcester.org
This production of Macbeth was originally developed with The Hanover Theatre Conservatory Youth Acting Company. Special thanks to the cast and creative team of that production, including Meghan Montaner, Erin Kearney, Amanda Lattanzi, Jacob DiLauro, Perri Sylvester, Robert St. Laurence, Brenda Shepard and Jess Beyer.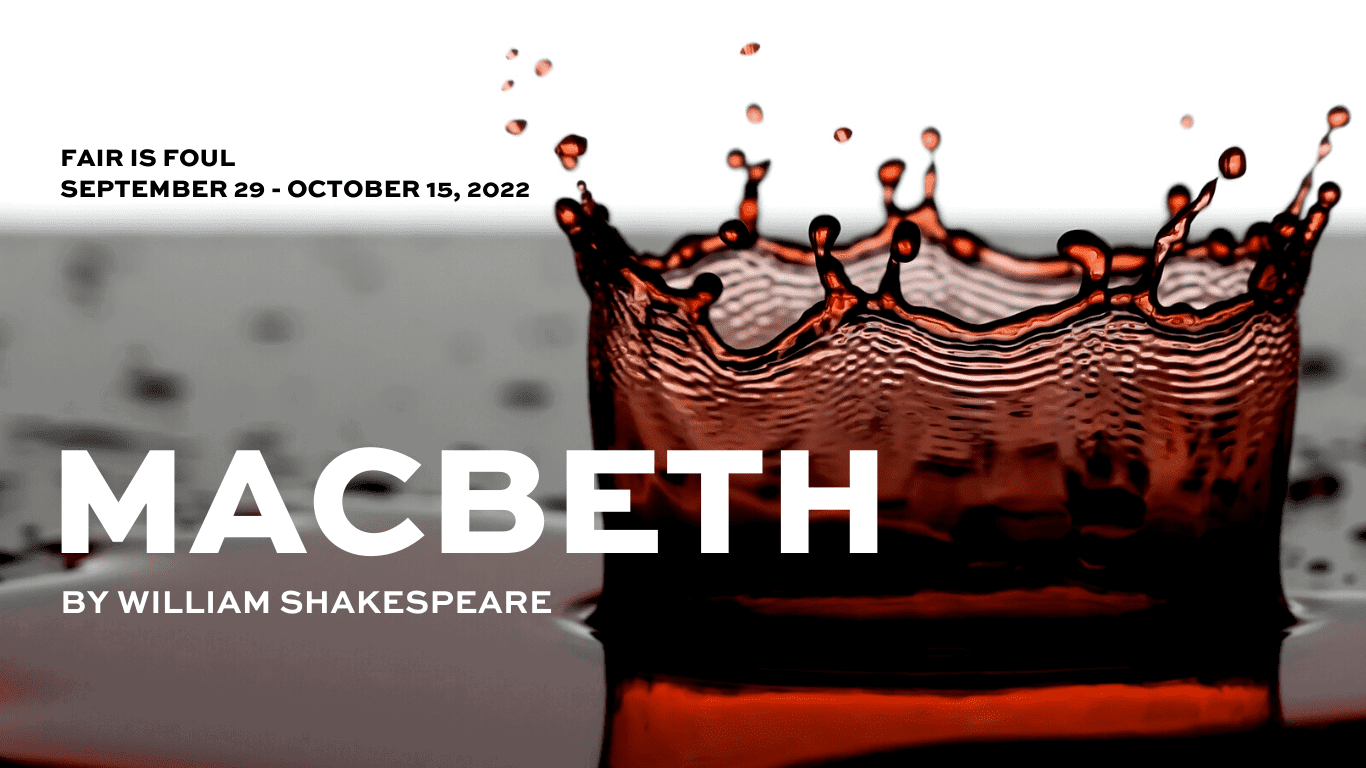 ABOUT THE SHOW
Bubble, Bubble, Toil and Trouble
A celebrated military general, Macbeth encounters a trio of witches who foretell his destiny to rule Scotland.
Consumed with ambition and spurred to action by his wife, Macbeth assassinates King Duncan, only to be wracked with guilt and paranoia.
To protect his rise to power and deflect suspicion, Macbeth commits more murders, quickly transforming into a treacherous tyrant.
Civil war erupts, Lady Macbeth descends into madness and a Scottish noble named Macduff vows to avenge his nation torn asunder.
THT REP'S PRODUCTION
Fair is foul in this fast-paced take on Shakespeare's iconic tragedy. Cut to a swift 90 minutes and helmed by THT Rep's Artistic Director, Livy Scanlon, the action comes to life through a large cast and inventive staging with post-apocalyptic vibes. Join us for a sleek, bleak rendition of Macbeth's bloody rise to power and calamitous demise!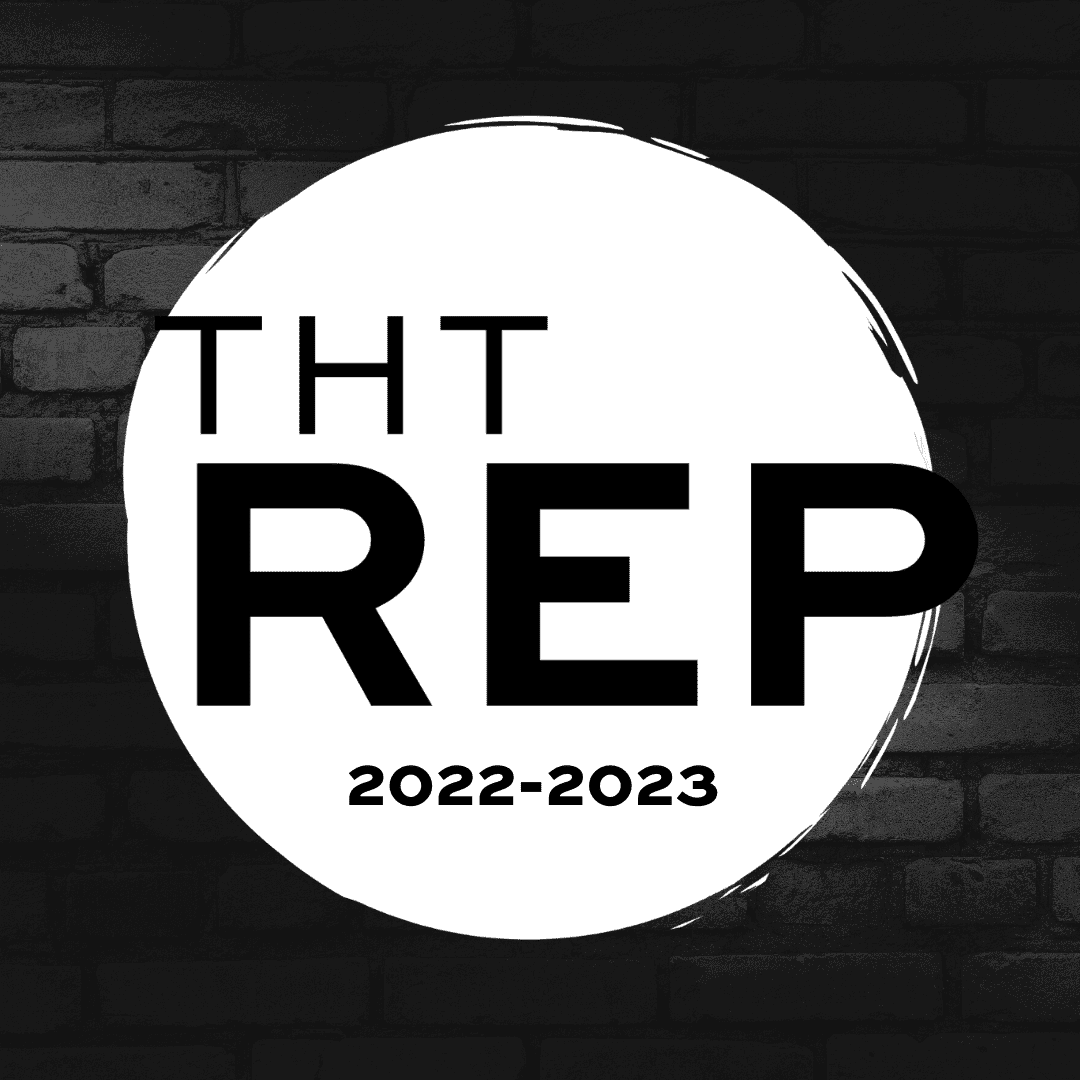 ABOUT THT REP
The arts play a vital role in helping individuals of all ages develop self-esteem, compassion and problem solving skills. Students who study or participate in the arts have proven academic success. They find their voice and discover new avenues for creative expression. It is our goal to maximize a student's social and emotional development while introducing them to theatre, dance, music and design. In addition, access to state-of-the-art equipment and hands-on training with industry professionals in our world-class venue allows students to gain real-world experience in the performing arts field.
ABOUT THE VENUE
With its industrial aesthetic and intimate seating, the BrickBox Theater at the Jean McDonough Arts Center is perfect for fresh, sophisticated stagings of classic works.
THE REP at the BrickBox Theater
Jean McDonough Arts Center
20 Franklin Street
Worcester, MA. 01608
508-413-JMAC/877-571-SHOW (Box Office)
boxoffice@jmacworcester.org