Umbrella Arts Center
Presents
"LIZZIE THE MUSICAL"
Music by Steven Cheslik-DeMeyer and Alan Stevens Hewitt
Lyrics by Steven Cheslik-DeMeyer and Tim Maner
Book by Tim Maner
Additional Music by Tim Maner
Additional Lyrics by Alan Stevens Hewitt
Based on an Original Concept by Steven Cheslik-DeMeyer and Tim Maner
Orchestrations by Alan Stevens Hewitt
Performances:
September 22, 2023 through November 5, 2023
(Contact Box Office for Exact Times)
The Umbrella Arts Center, 40 Stow Street, Concord, MA 01742
TICKETS:
# 978-371-0820
COVID 19 PROTOCOLS
Contact Venue for Most Updated COVID-19 Safety Protocols and Information.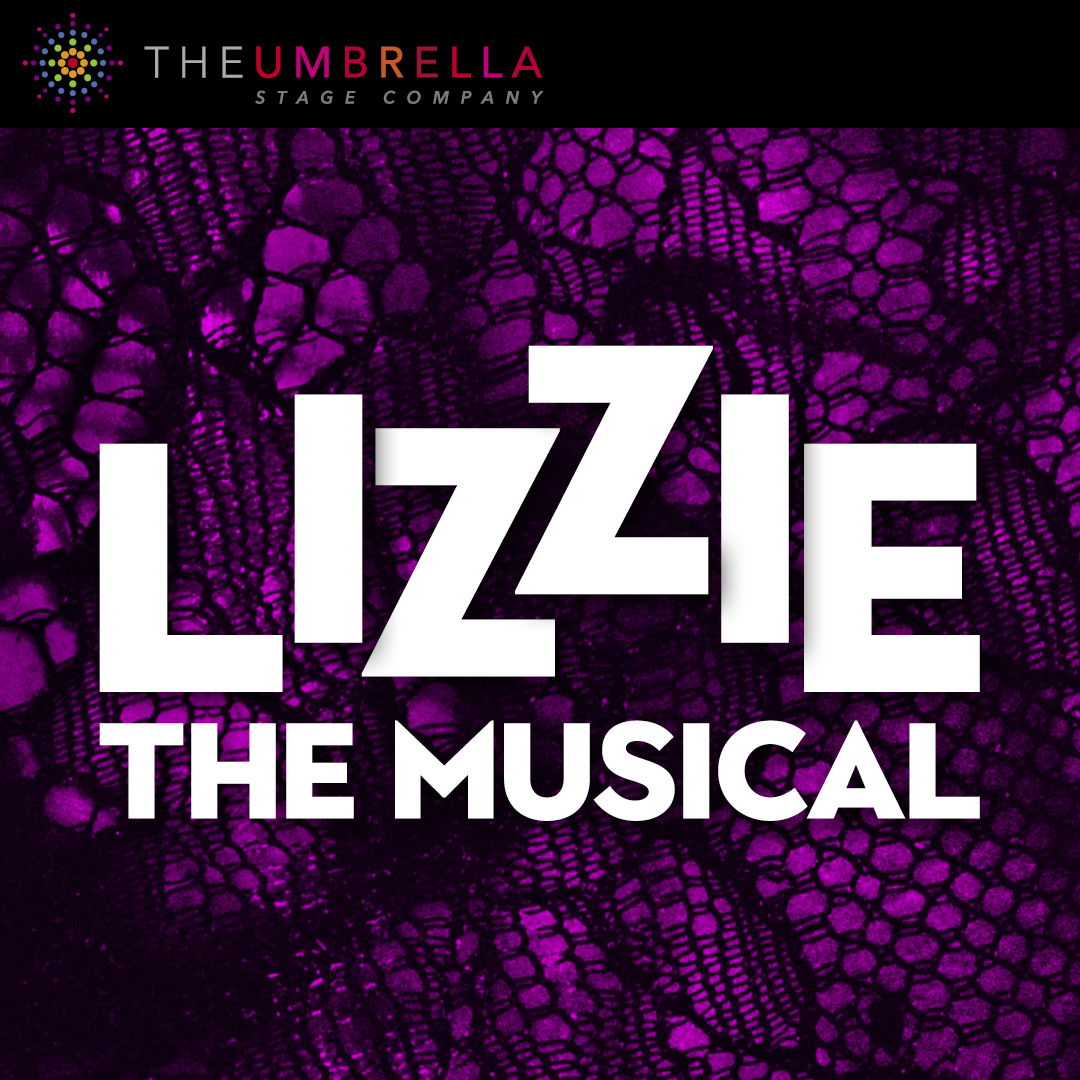 ABOUT THE SHOW
The subject of centuries-old, sing-song villainy, "LIZZIE THE MUSICAL" turns searing rock anthem anti-hero and has audiences raging in their seats.
Lizzie Borden was famously acquitted and yet the question lingers… did she do it?
Now, as the story is retold by four women defying musical theater stereotypes, fronting a six-piece rock band, and delivering a score that epitomizes riot grrrl power, Lizzie finally gets her say.
Nominated for three Drama Desk awards and named best musical eight times over in regional awards around the country and the world, this musical is totally whack (in a good way)!
"Presented with wall-rattling glee…deliciously watchable!" - The New York Times
"Take a pure American gothic tale that grabbed the headlines in a small New England town in 1892 and quickly went on to become a cause celebre across the nation. Set it to a volcanic, quasi-operatic punk rock beat that captures the sense of female rage, retribution and betrayal, and feels custom-made for the current climate. And then just let it roar." - Chicago Sun Times

ABOUT THE UMBRELLA ARTS CENTER
THE UMBRELLA ARTS CENTER enriches lives and builds a vibrant and inclusive community through the arts. THE UMBRELLA ARTS CENTER promotes creativity, learning, personal growth, and cultural exchange through accessible arts education programs, performing and visual arts presentations, and community collaborations.
THE UMBRELLA ARTS CENTER
The Umbrella Arts Center
40 Stow Street
Concord, MA 01742
# 978-371-0820