Huntington Theatre Company
Presents Lenelle Moise's
"K-I-S-S-I-N-G"
A Co-Production with the Front Porch Arts Collective
Written By Lenelle Moïse
Directed By Dawn M. Simmons
Assistant Director- Kelsey Fonise
Choreographer- Misha Shields
Cast Includes:
Patrese D. McClain – Dot; James Ricardo Milord – Jack; Bobby Cius - Neighbor; U/S Dani, Albert; Regan Sims – Lala; Sharmarke Yusuf – Dani; Ivan Cecil Walks – Albert; Thomika Bridwell - U/S Dot; Adrian Peguero - U/S Neighbor; Sandra Seoane-Serí - U/S Lala; Rodney Witherspoon II – U/S Jack.
Additional Creative Team:
Jason Ardizzone-West - Scenic Designer; Dominique Fawn Hill - Costume Designer; Jorge Arroyo - Lighting Designer; Anna Drummond - Sound Design; Yee Eun Nam & Hannah Tran - Co-Projection Design; Charles Haugland – Dramaturg; Sondra R. Katz - General Manager; Alaine Alldaffer – Casting; Rosalind Bevan - Local Casting; Lauren J. Burke - Production Stage Manager; Kevin Schlagle & Kendyl Trott - Stage Managers; Gregory Geffrard - Intimacy Consultant; Christine Hamel & Rebecca Schneebaum – Voice Coaches; Kendyl Trott, Ross Gray & Hannah Marks - Production Assistants; Baron Pugh - Assistant Scenic Designer; Steven Asaro, Thomas Capelli, Joe Ellard, Will Stanley, Michelle Walker & Amy West - Carpenters; Corey Roberts – Props Run; Sam Galvao & Saskia Martinez - Scenic Artists; Emily Keebler - Wardrobe Run; Becca Jewett - Wardrobe Swing; Eduardo Ramirez - Assistant to Lighting Designer; Hannah Ashe, Kevin Barnett, Dean Covert, Makenna Harden, Miller Koppang, Baz Kouba, Toni Locurto, Jessie Marasco & Cindy Wade – Electricians; Lexie Lankiewicz - Audio Run; Massimiliano DiMartino - Projections Programmer.
Cultural Consultant- New England Aces –

http://www.neaces.org/
Calderwood / BCA, 527 Tremont Street, Boston MA 02116
Performances:
March 3, 2023 through April 2, 2023
(Contact Box Office for Exact Times)
Tickets: $25 - $175
Approximate run time: 2 hours and 20 minutes with one intermission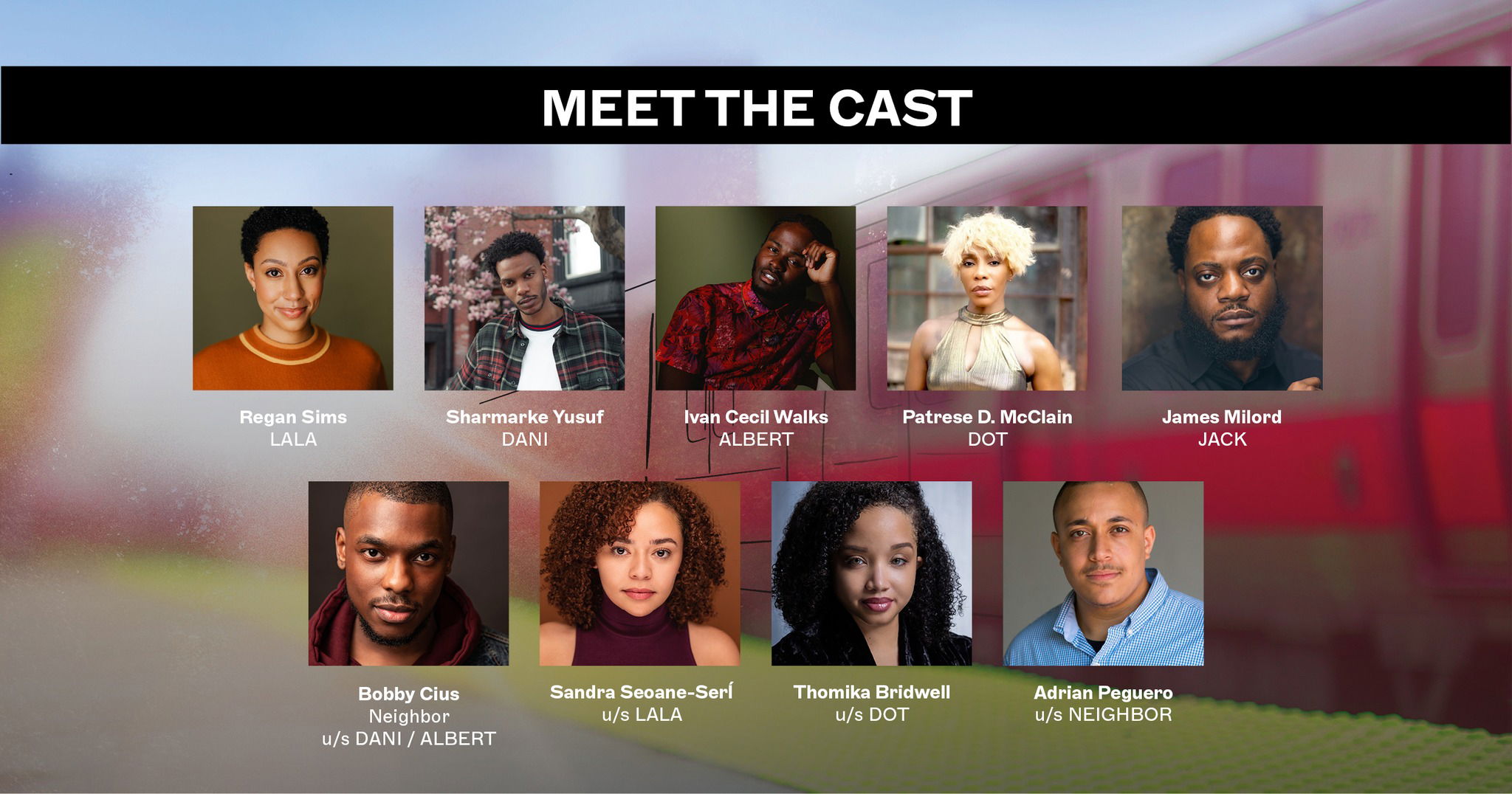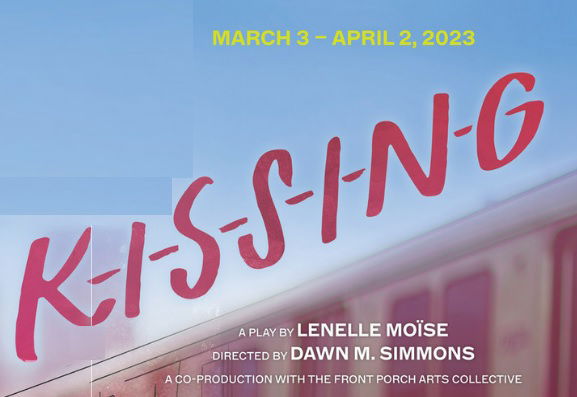 ABOUT THE SHOW
Lala makes fine art on the back of pizza boxes.
A sweet and sticky summer inspires her to romance Dani, a budding femenist⏤and Albert, his smooth-talking twin.
What's good?
Love or lust?
Either way, she'll find her muse.
Playwright and poet Lenelle Moïse returns to her hometown with "K-I-S-S-I-N-G" - a heart-opening story for fans of David Bowie, bell hooks, and fireworks by the Charles.
The Front Porch Arts Collective hooks up with the Huntington for this highly anticipated co-production, directed by Dawn M. Simmons.
COVID 19 PROTOCOLS
COVID Safety Protocols: For the safety and comfort of all who attend our shows, masks must be worn at all times throughout the building unless actively eating or drinking concessions, available for purchase during intermissions.

ABOUT THE HUNTINGTON THEATRE COMPANY:
The Huntington Theatre Company is Boston's leading professional theatre and one of the region's premier cultural assets since its founding in 1982. Recipient of the 2013 Regional Theatre Tony Award, The Huntington brings together superb local and national talent and produces a mix of groundbreaking new works and classics made current to create award-winning productions. The Huntington runs nationally renowned programs in education and new play development and serves the local theatre community through its operation of the Calderwood Pavilion at the BCA. The Huntington has long been an anchor cultural institution of Huntington Avenue, the Avenue of the Arts, and will remain so on a permanent basis with plans to convert the Huntington Avenue Theatre into a first-rate, modern venue with expanded services to audiences, artists, and the community. The Huntington cultivates, celebrates, and champions theatre as an art form.
For more information, visit huntingtontheatre.org.