(Cover Alex Edelman in his one-man show "JUST FOR US" returns to Boston to the Emerson Colonial Theatre from December 15, 2023 through December 17, 2023. Photo courtesy Emerson Colonial Theatre)
Kevin T. Baldwin
METRMag Reviewer
# 774-242-6724
Limited Engagement!
Written by Alex Edelman
Directed by Adam Brace
Performances:
December 15, 2023 through December 17, 2023
(Contact Box Office for Exact Times)
THE EMERSON COLONIAL THEATRE, 106 Boylston St, Boston, MA 02116
TICKETS:
Tickets may be purchased online at emersoncolonialtheatre.com or by calling # 888-616-0272.
The box office at 106 Boylston Street is open Tuesday through Friday from 12pm to 6pm.
Online and phone ticket purchases are subject to standard service fees.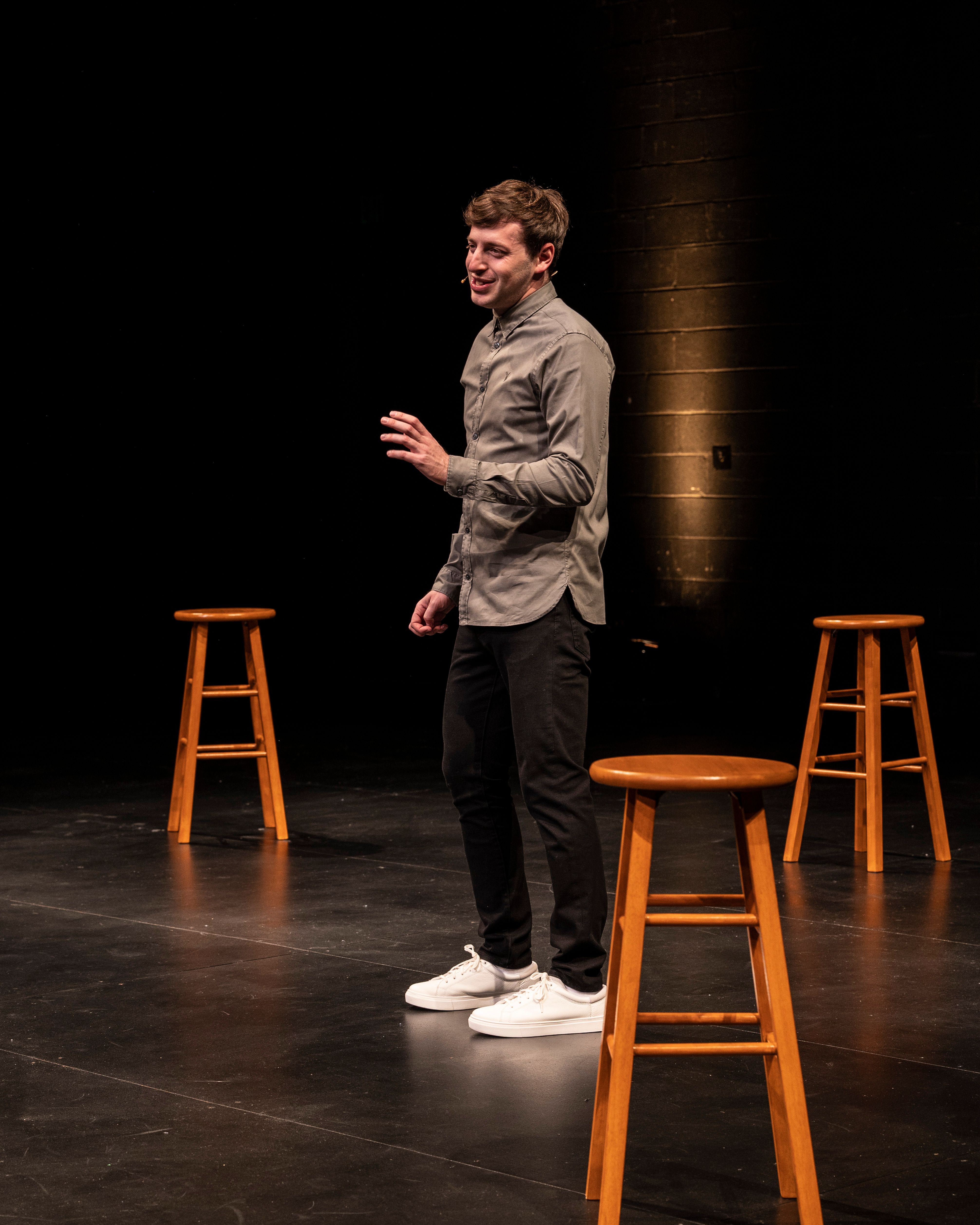 (Photo: Alex Edelman in his one-man show "JUST FOR US" returns to Boston to the Emerson Colonial Theatre from December 15, 2023 through December 17, 2023. Photo by Teresa Castracane)
Alex Edelman returns to Boston with Acclaimed One-Man Show "JUST FOR US" for a Limited Engagement.
"JUST FOR US" has received universal rave reviews and cemented his reputation as a writer-performer of impressive ambition and technical skill.
Brookline native Alex Edelman will return to Boston for a limited engagement of his acclaimed solo show "JUST FOR US" .
Edelman was born in Boston and grew up in Brookline.
"Boston is where I'm from, where I incubated as a comedian, and the city that means more to me than anything else. This run isn't just an excuse to sleep in my too-small childhood bed, but to finally bring the show – after New York, DC, and London – home." says Edelman.
The show's approximate run time is 85 minutes without intermission.
Kevin T. Baldwin is a member of the American Theatre Critics Association (ATCA)
@MetrmagReviews
@Theatre_Critics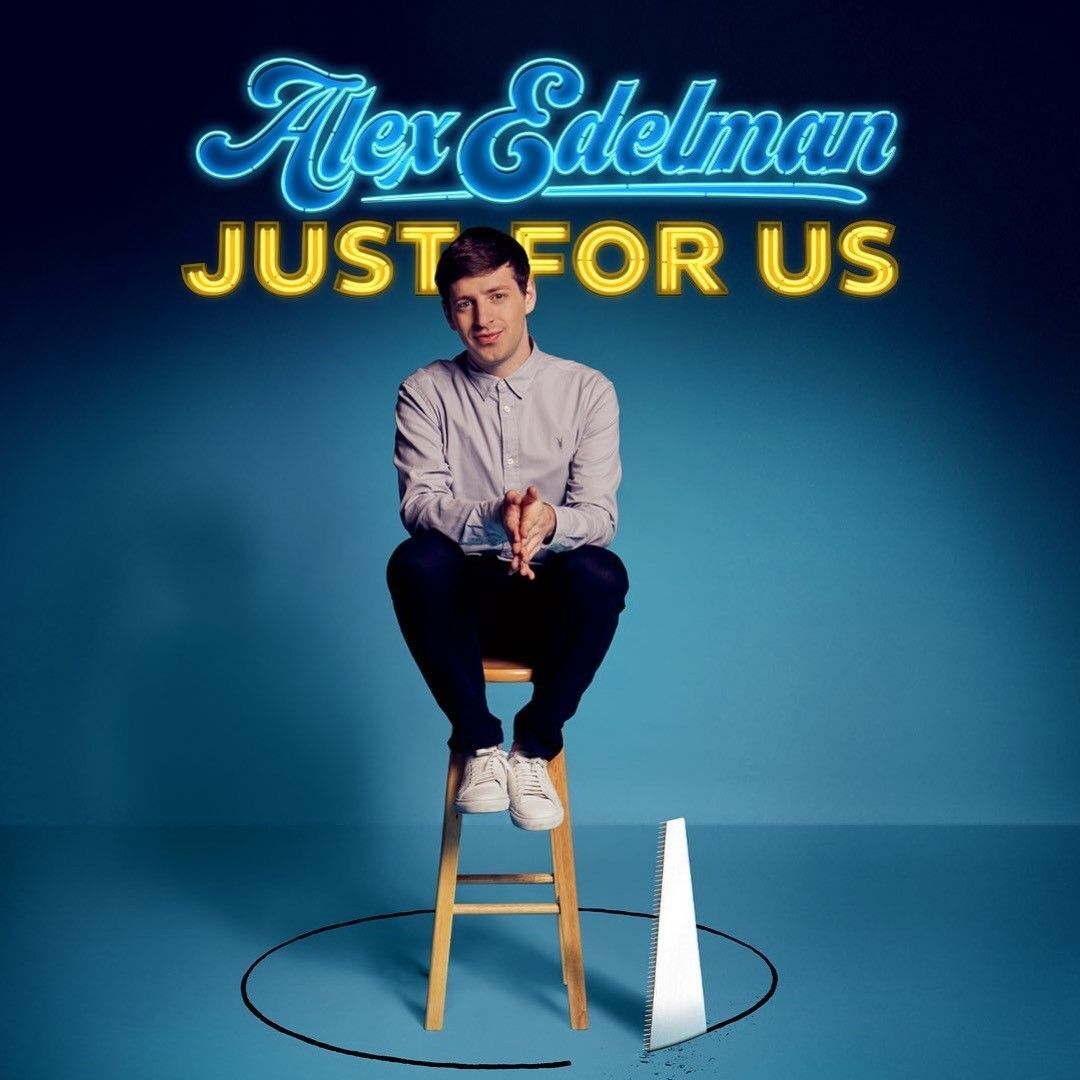 ABOUT THE SHOW
Called "belly-laugh funny" (The New York Times) and a "sharp minded solo show" (Time Out New York) the New York run of "JUST FOR US" (presented by Mike Birbiglia) ran for 160 performances, sold out at multiple theatres, was named a Critic's Pick by The New York Times, and was nominated for several honors including an Outer Critics Circle Award and Drama Desk Award.
"JUST FOR US" takes the audience through hilarious anecdotes from Alex Edelman's life — his Olympian brother AJ, an unconventional holiday season, and a gorilla that can do sign language — but at its center is an astonishing and frighteningly relevant story.
After a string of anti-Semitic abuse is directed at Edelman online, he decides to covertly attend a gathering of White Nationalists in New York City and comes face-to-face with the people behind the keyboards.
The result is a hair-raising encounter that gives "JUST FOR US" its title and final, jaw-dropping moments!
(VIDEO CLIP: Alex Edelman discusses antisemitism, his Jewish roots and his one-man show "JUST FOR US")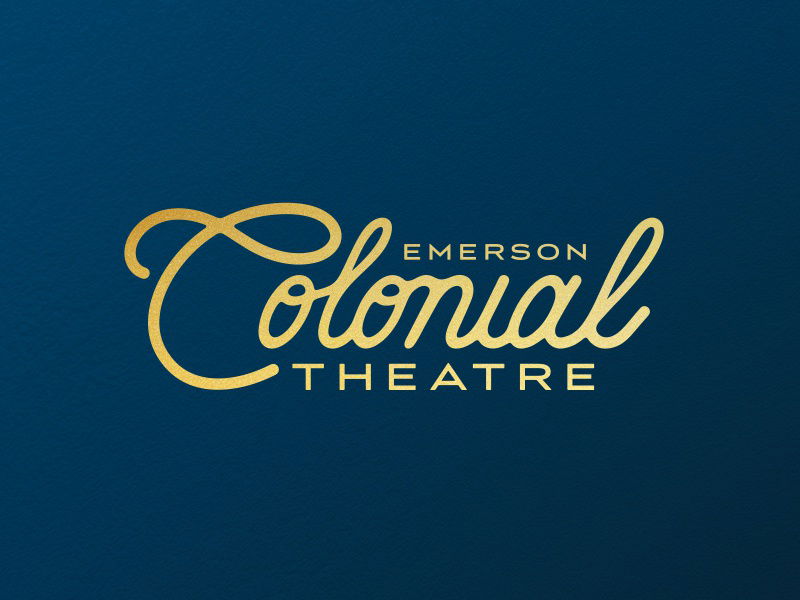 ABOUT THE EMERSON COLONIAL THEATRE
In its storied history, THE EMERSON COLONIAL THEATRE has debuted such seminal Broadway shows as Anything Goes, Porgy and Bess, Oklahoma!, Born Yesterday, Follies, A Little Night Music, Grand Hotel and La Cage aux Folles, among others. Reviving a great theatrical tradition, Boston's newly restored EMERSON COLONIAL THEATRE officially re-opened its doors in July 2018 with the pre-Broadway World Premiere of Moulin Rouge! The Musical. THE EMERSON COLONIAL THEATRE, which opened in 1900 with a production of Ben-Hur, is the oldest continuously operated theater in Boston; as well as being amongst the most magnificent, having retained most of its original period details. A theatre for the community, EMERSON COLONIAL THEATRE will once again contribute to the rich cultural landscape of Boston, with a new and varied program of Broadway shows, live music, comedy and events.
106 Boylston Street
Boston, MA 02116