The Hanover Theatre Repertory (THT Rep)
presents
William Shakespeare's
"Julius Caesar"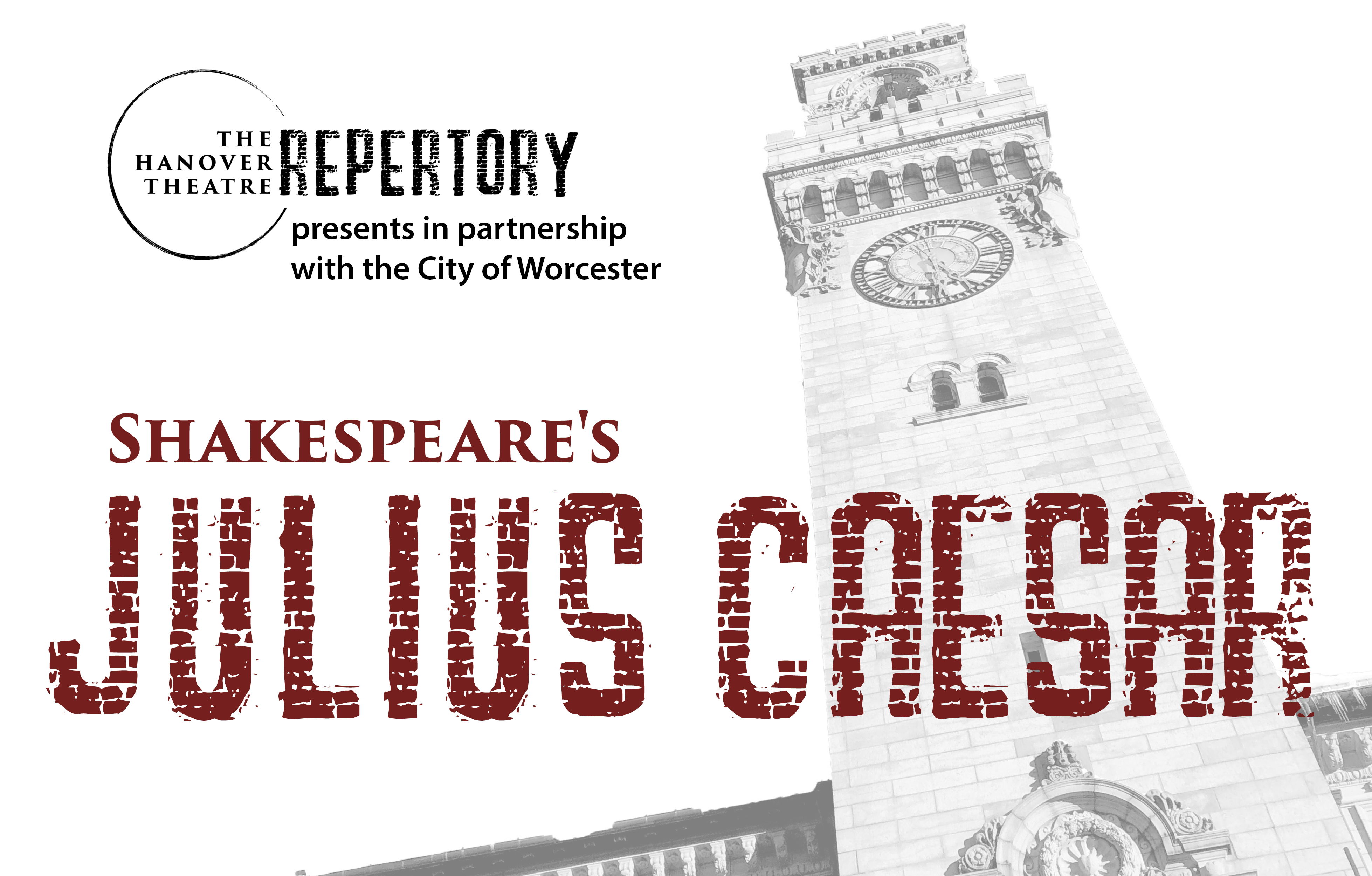 Performances:
August 04, 05, 06, 07, 10, 11, 12, 13, 17, 18, 19 & 22, 2021 all at 8:00pm
All performances of Julius Caesar will be free and open to the public. Seating will be available online for advanced reservation, while walk-ups will be welcome onsite. Due to the free-and-open-to-the-public nature of this event, reserved seats must be claimed by 7:30pm to be guaranteed. At 7:30pm, unclaimed seats will be released to walk-up audience members.
Written by William Shakespeare. Directed by Livy Scanlon.
Cast Includes: Jihan Haddad, Dale Place, Randolph Curtis Rand, Livy Scanlon, Jade Ziane, Cristiano Lourenço, Jr., Joshua Wolf Coleman, Lizzy Brooks, Clew, Meri Stypinski, Brandon Grimes, Steven Barkhimer, Lia Madeline, Amie Lytle, Peter Mann, Lyndsey Hawkes, Yahya Jingo, Ellen Lokos and Michael Skrzek.
Show runs approximately 90 minutes with intermission
Appropriate for all ages; May include some violence
Event Description
The Hanover Theatre Repertory (THT Rep) will perform on the steps of city hall and the Worcester Common this August through a partnership with the City of Worcester and support from the Downtown Worcester Business Improvement District.
Offered free and open to the public, William Shakespeare's Julius Caesar is the Hanover Theatre's gift to the community, subsidized by generous sponsors. Together, the purpose is to recognize the extraordinary support received throughout the pandemic while offering a safe way for people to connect through the experience of the performing arts.
A response to our nation's ongoing conflicts, Julius Caesar is equal parts political drama and civil war epic. This timely tragedy chronicles the battle for the soul of a republic and warns of what befalls when civil strife erupts in civil war.
The immersive, energetic staging will unfold on the Worcester Common, where audience members are encouraged to wear togas and to boo and cheer alongside the action.
COVID-19 safety guidelines will be enforced. Staging the production outside allows for social distancing so audiences can once again safely enjoy live theatre!
Performance dates include three public preview performances August 4-6 followed by public performances from August 7-22, with flexibility for rain dates.