Opera House Players
Presents the Andrew Lloyd Webber Musical
"JESUS CHRIST SUPERSTAR"
Book, Music & Lyrics by Tim Rice and Andrew Lloyd Webber
Performances:
November 10, 2023 through November 26, 2023
(Contact Box Office for Exact Times)
Enfield Annex, 124 North Maple Street, Enfield, CT.
COVID 19 PROTOCOLS
Contact Venue for Most Updated COVID-19 Safety Protocols and Information.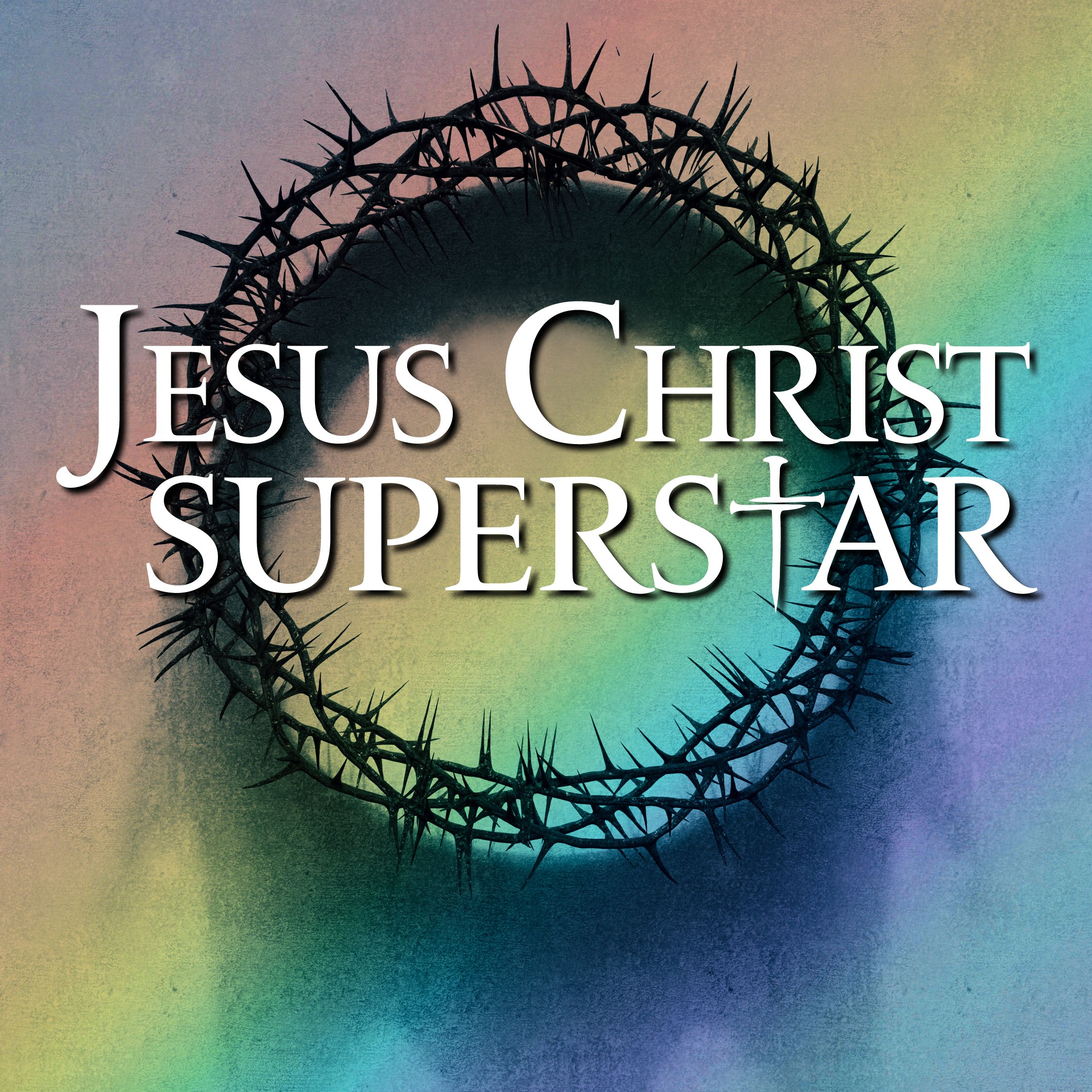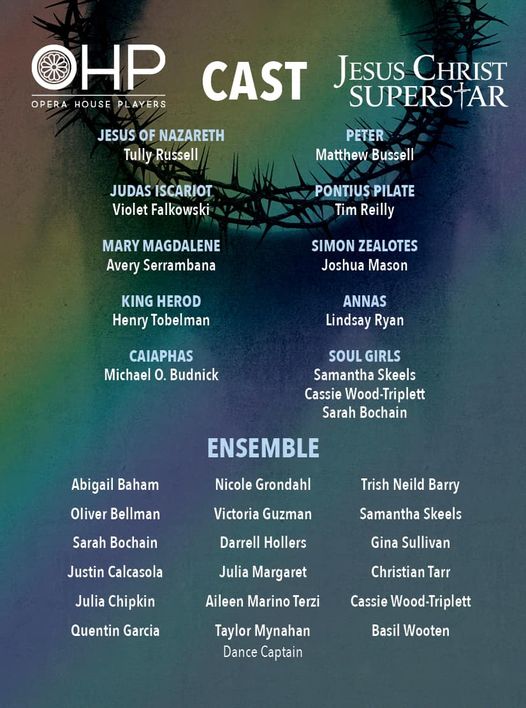 ABOUT THE SHOW
WHAT'S THE BUZZ?
The first musical by Andrew Lloyd Webber and Tim Rice to be produced for the professional stage, "JESUS CHRIST SUPERSTAR" has wowed audiences for over 50 years.
A timeless work, the rock opera is set against the backdrop of an extraordinary and universally known series of events but seen, unusually, through the eyes of Judas Iscariot.
Loosely based on the Gospels of Matthew, Mark, Luke and John, "JESUS CHRIST SUPERSTAR" follows the last week of Jesus Christ's life.
The story, told entirely through song, explores the personal relationships and struggles between Jesus, Judas, Mary Magdalene, his disciples, his followers and the Roman Empire.
The iconic 1970s rock score contains such well-known numbers as "Superstar," "I Don't Know How to Love Him" and "Gethsemane."
A true global phenomenon, "JESUS CHRIST SUPERSTAR" continues to touch new generations of audiences and performers.

ABOUT OPERA HOUSE PLAYERS
OUR VISION
To provide Broadway quality, affordable musical theater to the community.
OUR MISSION
To attract the top local talent and reach the broadest audience with our productions, in a theater that is comfortable and inviting.
To provide an outlet for innovative, creative and artistic expression.
To engage the community for cultural enrichment and long term sustainability of the theater.
Opera House Players
100 High Street
Enfield , CT, 06082