The Theatre of Northeastern Connecticut
at the Bradley Playhouse Presents
"White Christmas"


The Bradley Playhouse, 30 Front Street, Putnam, CT 06260-1942
Performances:
December 3 through 19, 2021
Fridays and Saturdays at 7:30pm
Sundays at 2:00pm
Veterans Bob Wallace and Phil Davis have a successful song-and-dance act after World War II.
With romance in mind, the two follow a duo of beautiful singing sisters en route to their Christmas show at a Vermont lodge, which just happens to be owned by Bob and Phil's former army commander.
With a dazzling score featuring well-known standards including "Blue Skies," "I Love A Piano," "How Deep Is the Ocean" and the perennial title song, White Christmas is an uplifting musical worthy of year-round productions.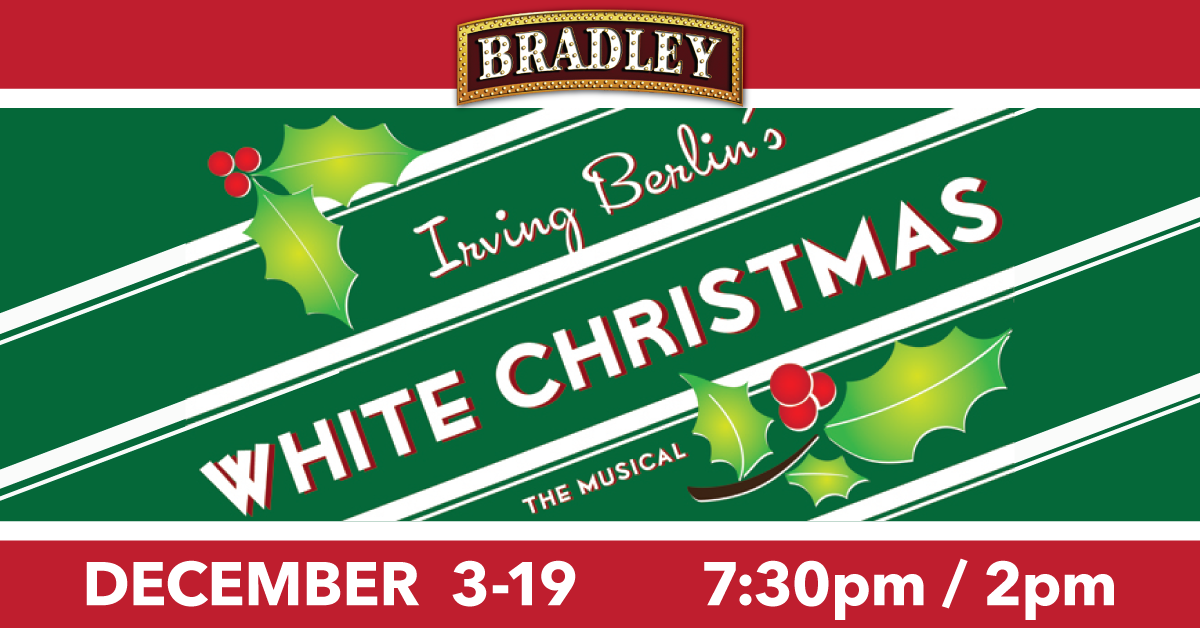 Tickets: $25 (ADULTS) & $22 (STUDENTS/SENIORS)
Please note: FLEX PASS holders need to CALL the Box Office to PURCHASE TICKETS
COVID 19 PROTOCOLS:
MASK POLICY
For your safety, Facial masks are required to be worn at all times while inside the Bradley Playhouse, regardless of vaccination status. Masks must be worn completely covering the nose and mouth and must comply with the CDC guidelines for acceptable face coverings. If a patron does not have an acceptable mask, a mask will be provided.
VACCINATION POLICY
Patrons will need to be fully vaccinated** with an authorized COVID-19 vaccine in order to be permitted to attend events at the Bradley Playhouse.
* Please note: These policies are based on current information and are subject to change. We are committing to the above requirements through October 31st 2021. Leading up to that date, we will review the current situation and any updated guidance from the CDC and the state of Connecticut to determine what changes may need to be made. All policy changes will be communicated on our website, and on our social media platforms.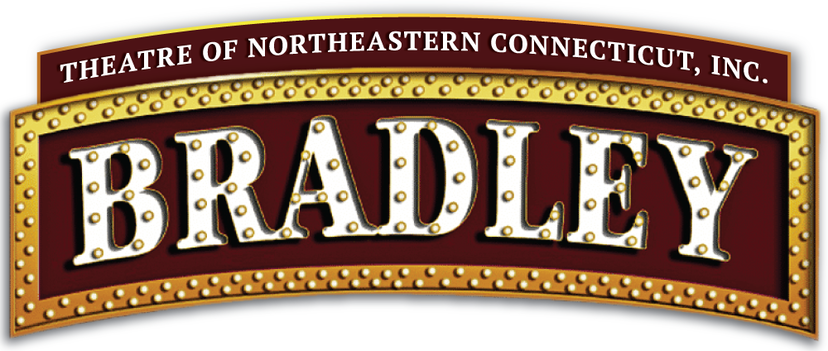 ABOUT THE BRADLEY PLAYHOUSE
The Bradley Playhouse is a 117 year-old vaudeville theatre in the heart of the Putnam antiques and restaurant district in the "Quiet Corner" of Northeastern Connecticut. Since 1991, the Bradley Playhouse has been managed by the volunteers of The Theatre of Northeastern Connecticut, Inc. (TNECT).
ABOUT THEATRE OF NORTHEASTERN CONNECTICUT
TNECT produces eight main season shows per year and a number of special fundraising events for The Bradley Playhouse Restoration Fund. TNECT's mission is to produce and sponsor quality theatre and entertainment for the residents of Northeastern Connecticut and the surrounding areas, to encourage the development of creativity through the support of local artists, and to support education and hands-on experience in the creation, direction, and production of theatre and the performing arts.
The Bradley Playhouse
30 Front Street
PO Box 71
Putnam, CT 06260-1942