Theatre Of Northeastern Connecticut, Inc.
at the Bradley Playhouse
Presents the Sondheim Musical
"INTO THE WOODS

"
Book by James Lapine
Music & Lyrics by Stephen Sondheim
Performances:
April 21 through May 7, 2023
(Contact Box Office for Exact Times)
The Complex Performing and Creative Arts Centre
Bradley Playhouse, 30 Front Street (Route 44) in Putnam, CT.
TICKETS
All seats reserved. Reservations may be made with a major credit card online at www.thebradleyplayhouse.org or by calling 860-928-7887.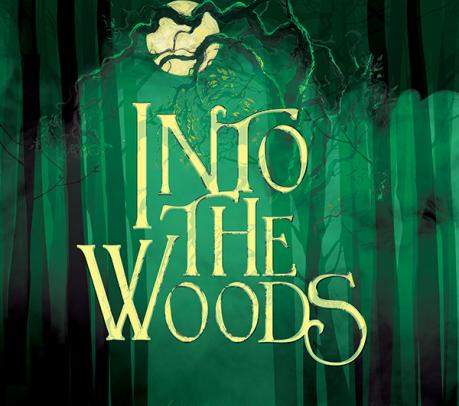 ABOUT THE SHOW
"Be careful what you wish for" seems to be the ongoing theme in Stephen Sondheim and James Lapine's Brothers Grimm inspired musical, "INTO THE WOODS."
The story follows The Baker and his wife who wish to have a child, Cinderella who wishes to go the King's Festival, and Jack who wishes his cow would give some milk.
When the Baker and his wife are visited by the neighborhood witch, who reveals to them that she placed a curse on their family, the two set off on a journey into the woods to reverse the curse.
Also in the woods, we meet Little Red, who is trying to visit her grandmother, the Wolf who loves tasty little girls, the Witch's daughter Rapunzel, and the Princes chasing after their loves.
By the end of Act I, everyone has gotten their wish and will seemingly live happily ever after.
But in Act II, when Jack's beanstalk brings them a visit from an angry Giant, we see how the consequences of their actions haunt them in disastrous ways.
The community must come together to save each other and their kingdom, but sacrifices must be made.
COVID-19 PROTOCOL
Wearing a mask is optional if you are vaccinated. For the safety of patrons, cast, crew, and volunteers, we do request that a mask be worn by those who are not vaccinated.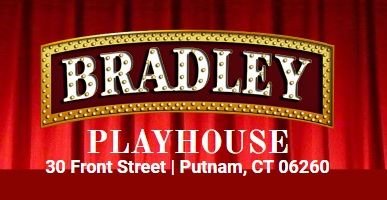 ABOUT THE BRADLEY PLAYHOUSE
The Bradley Playhouse is a 117 year-old vaudeville theatre in the heart of the Putnam antiques and restaurant district in the "Quiet Corner" of Northeastern Connecticut. Since 1991, the Bradley Playhouse has been managed by the volunteers of The Theatre of Northeastern Connecticut, Inc. (TNECT).
ABOUT THEATRE OF NORTHEASTERN CONNECTICUT
TNECT produces eight main season shows per year and a number of special fundraising events for The Bradley Playhouse Restoration Fund. TNECT's mission is to produce and sponsor quality theatre and entertainment for the residents of Northeastern Connecticut and the surrounding areas, to encourage the development of creativity through the support of local artists, and to support education and hands-on experience in the creation, direction, and production of theatre and the performing arts.
The Bradley Playhouse
30 Front Street
P.O. Box 71
Putnam, CT 06260-1942