Exit 7 Players
Presents the Sondheim Musical
"INTO THE WOODS

"
Book by James Lapine
Music & Lyrics by Stephen Sondheim
Directed by Christine Greene
Additional Creative Team:
Mentor to the Director - Adam Malmborg; Stage Manager - Ashton Greene; Mentor to the Stage Manager - Jen Poutre; Producers - Jen Poutre, Kathy Malmborg and Eleanor Tynan; Set Designer - Cassie Duchesne; Set Builder - Bruce Torrey; Costumer - Didi Chalero; Light Designer - Frank Croke.
Performances:
April 21 through May 7, 2023
(Contact Box Office for Exact Times)
Tickets:
www.exit7players.org/buy-tickets/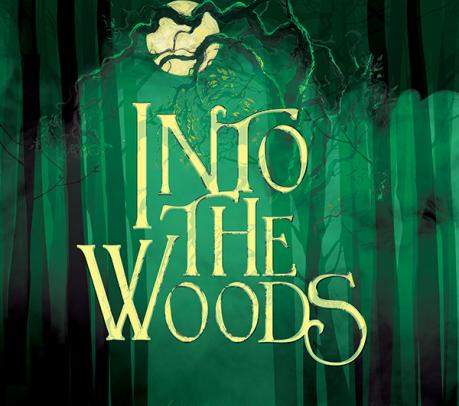 ABOUT THE SHOW
"Be careful what you wish for" seems to be the ongoing theme in Stephen Sondheim and James Lapine's Brothers Grimm inspired musical, "INTO THE WOODS."
The story follows The Baker and his wife who wish to have a child, Cinderella who wishes to go the King's Festival, and Jack who wishes his cow would give some milk.
When the Baker and his wife are visited by the neighborhood witch, who reveals to them that she placed a curse on their family, the two set off on a journey into the woods to reverse the curse.
Also in the woods, we meet Little Red, who is trying to visit her grandmother, the Wolf who loves tasty little girls, the Witch's daughter Rapunzel, and the Princes chasing after their loves.
By the end of Act I, everyone has gotten their wish and will seemingly live happily ever after.
But in Act II, when Jack's beanstalk brings them a visit from an angry Giant, we see how the consequences of their actions haunt them in disastrous ways.
The community must come together to save each other and their kingdom, but sacrifices must be made.

ABOUT EXIT 7 PLAYERS
Exit 7 is a community theater group located in Ludlow, Massachusetts that was founded in the spring of 1984 and began with a production of Agatha Christie's Ten Little Indians. Located on Chestnut Street in the historic auditorium of what was previously the Ludlow High School, the Exit 7 Players have focused on renovating the Chestnut Street Theater while bringing the arts to Ludlow and the surrounding communities.
Exit Seven Players LTD
37 Chestnut Street
Ludlow, MA 01056
413-583-4301