The Hanover Theatre for the Performing Arts
Presents the Iconic Band
"CHICAGO!"
One Night Only!
Performance:
November 14, 2023 at 7:30pm
Presented at the Hanover Theatre for the Performing Arts, 2 Southbridge St., Worcester.
TICKETS:
Tickets are $63, $89 and $129 depending on seat location. Limited VIP tickets are available for $254, $379 and $479 see below for details. All VIP experiences will happen before the show. .
For available VIP OPTIONS, visit: https://thehanovertheatre.org/event/chicago/
For More Information:
877-571-SHOW (7469) info@thehanovertheatre.org
COVID 19 PROTOCOLS
Contact Venue for Most Updated COVID-19 Safety Protocols and Information.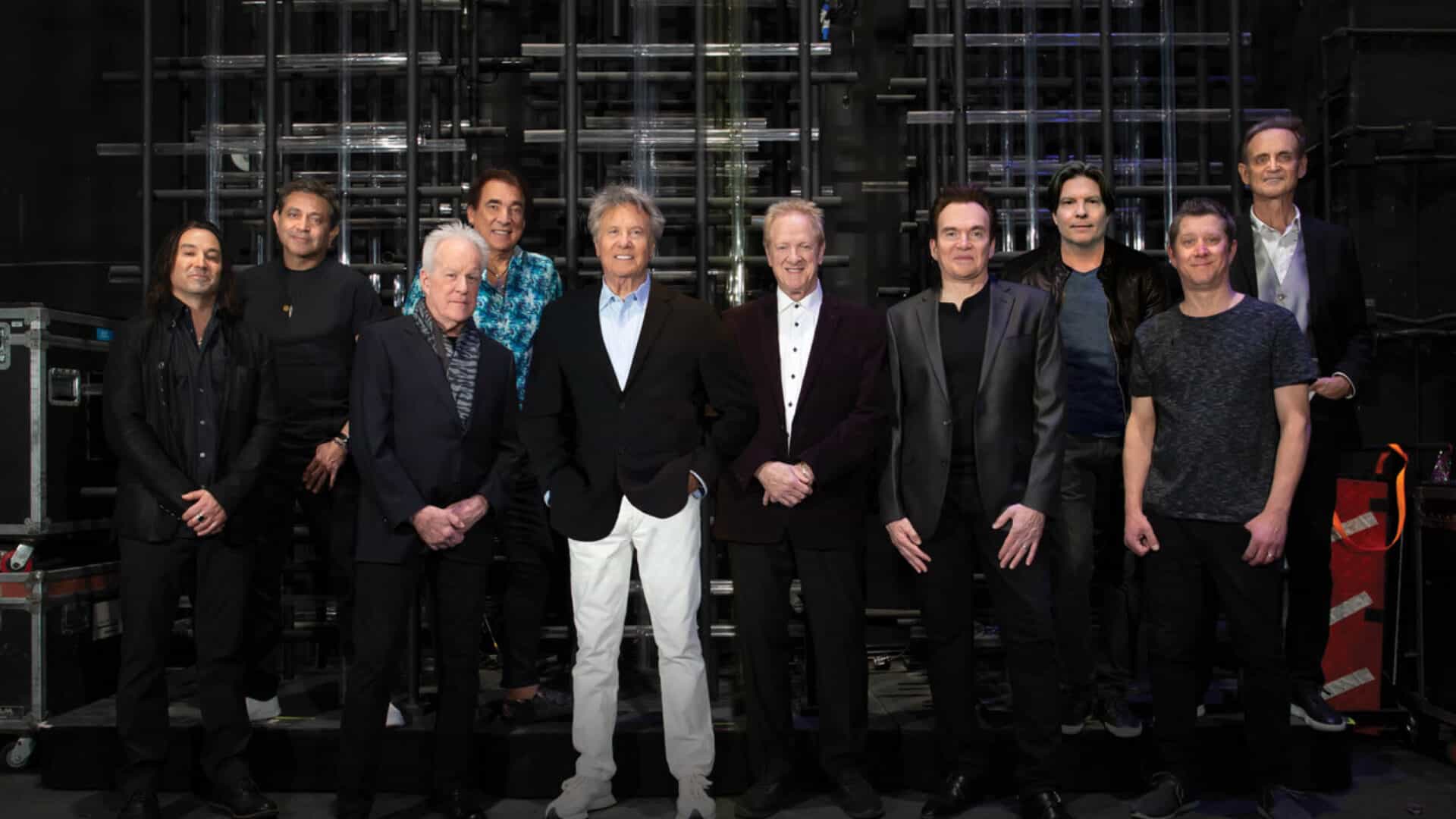 ABOUT THE SHOW
2023 marks the band CHICAGO'S 56th consecutive year of touring!
Hailed as one of the "most important bands in music since the dawn of the rock and roll era" the legendary rock and roll band with horns, CHICAGO, came in as the highest charting American band in Billboard Magazine's Top 125 Artists Of All Time and is the first American rock band to chart Top 40 albums in six consecutive decades.
CHICAGO'S lifetime achievements include two Grammy® Awards, two American Music Awards®, Founding Artists of the John F. Kennedy Center for the Performing Arts, a star on the Hollywood Walk of Fame, a CHICAGO street dedicated in their honor and keys to and proclamations from an impressive list of US cities.
Record sales top the 100,000,000 mark, and include 21 top 10 singles, 5 consecutive number one albums, 11 number one singles and 5 gold singles.
An incredible 25 of their 38 albums have been certified platinum, and the band has a total of 48 Gold and Platinum awards.
CHICAGO have toured every year since the beginning – they've never missed a year.
The original three band members are Robert Lamm on keyboards and vocals, Lee Loughnane on trumpet and vocals and James Pankow on trombone.
The band line-up also includes Wally Reyes, Jr. on drums, Tony Obrohta on guitar, Loren Gold on keyboards and vocals, Ray Herrmann on sax and flute, Neil Donell on vocals, Eric Baines on bass and Ramon "Ray" Yslas on percussion.
From the signature sound of the CHICAGO horns, their iconic Vocalists and a few dozen of ever-Classic Songs, this band's concerts are celebrations.
For available VIP OPTIONS, visit: https://thehanovertheatre.org/event/chicago/
Please contact the box office at 877-571-SHOW (7469) for more information.

ABOUT HANOVER THEATRE FOR THE PERFORMING ARTS
Worcester Center for Performing Arts is a registered not-for-profit 501(c)(3) organization, which owns and operates The Hanover Theatre and Conservatory for the Performing Arts. All donations are tax deductible to the fullest extent allowed by law.
HANOVER THEATRE FOR THE PERFORMING ARTS
2 Southbridge Street
Worcester, MA. 01608
877-571-SHOW (7469)