The Majestic Theater
Presents
"HOME FOR THE HOLIDAYS"
It's the most wonderful time of the year!

Directed by Stephen Petit
Music Directed and Arranged by Mitch Chakour
Majestic Theater, 131 Elm Street, West Springfield, MA 01089
Cast Includes: Ray Guillemette, Jr.; Ben Ashley; Myka Plunkett; Kait Rankins; Tully Russell; Vivienne Damon; Caelie Scott Flanagan; Michael Graham Morales; Alexandra O'Halloran
...with guest appearances from The Grinch and, of course... SANTA!
Performance Dates:
December 8, 2022 through December 22, 2022
(Contact Box Office for Exact Times)
TICKETS:
$28 and $26 (Children 10 and Under $10)
For tickets, call the box office at # 413-747-7797
(Hours: Monday–Friday 10am–5pm, Saturday 10:00am–1:00pm)
All audience members must be fully vaccinated and wear masks inside the theater.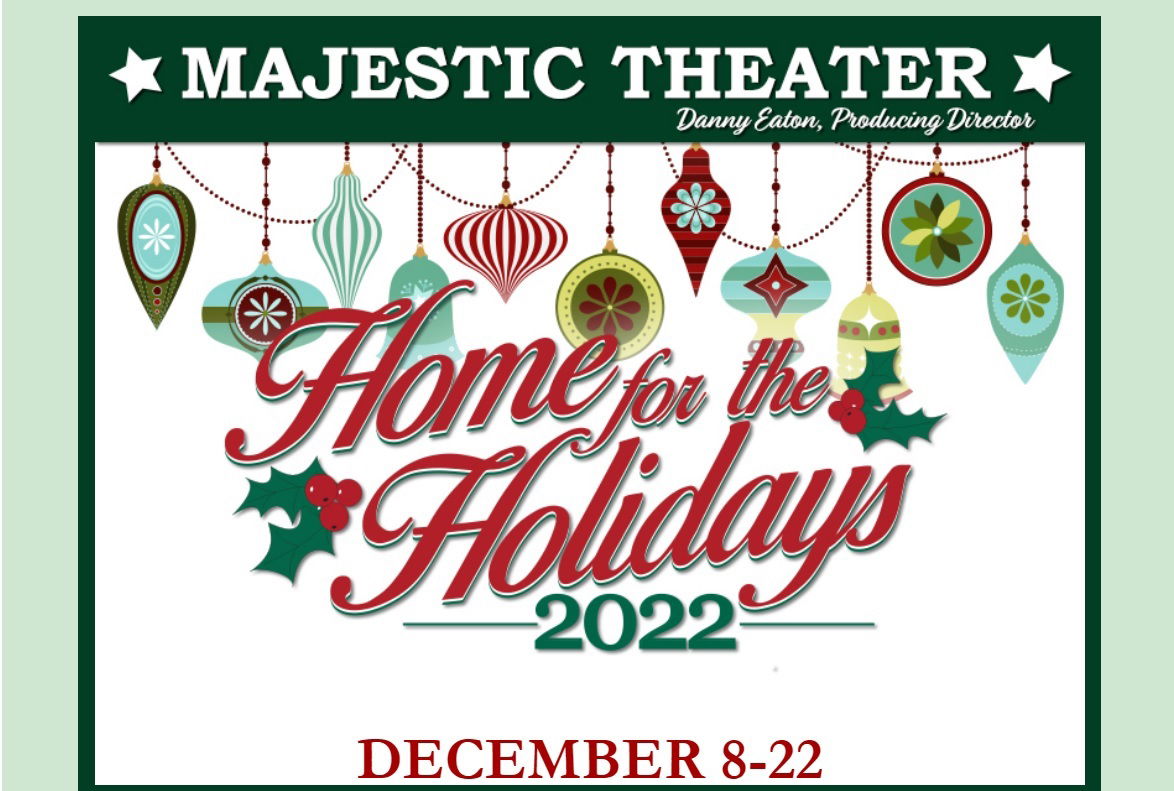 ABOUT THE SHOW
"HOME FOR THE HOLIDAYS" is our traditional holiday production that has been a favorite of our audiences for many seasons.
It's a homegrown production, created new each year, that will take you back in time to those great holiday television specials with Perry Como and Andy Williams.
There's plenty of holiday cheer and songs for everyone to enjoy!

ABOUT THE MAJESTIC THEATER
Locally-produced professional live theater since 1997Before it was a live theater, local residents may remember the Majestic Theater as a movie house. It has since been renovated and reimagined to bring live performances to the West Springfield area, giving local performance and technical artists the opportunity to thrive. Every season at the Majestic consists of five productions (including at least one musical) featuring local actors. In addition to the subscription season, the summer includes children's theater, concerts, plays, open mic nights, and improvisational comedy shows. Recently named the best place to see live theater in the Pioneer Valley in the Valley Advocate Readers' Poll, the Majestic continues to offer great theater thanks to the support and generosity of its 4200+ subscribers.
Majestic Theater
131 Elm Street
West Springfield, MA 01089
# 413-747-7797