Downtown Cabaret Theatre
Presents the Iconic Broadway Musical
"GUYS AND DOLLS"
We got your horse right here!
Book by Abe Burrows & Jo Swerling
Music & Lyrics by Frank Loesser
Directed by Bradford Blake
Music Director Zachary Kampler;
Choreographer Olivia Rivera
Cast Includes: Duane Lanham as "Nathan Detroit"; Jeannine Yoder as "Miss Adelaide"; Vincent McCoy as "Sky Masterson"; Felicia Varvaras as "Sarah Brown"; John Michael Whitney as "Nicely Nicely Johnson"; Jojo Devellis as "Benny Southstreet"; Chris Hetherington as "Arvide Abernathy"; Marty Garcia as "Lt. Branigan"; Mark Feltch as "Big Jule"; Missy Slaymaker-Hanlon as "General Cartwright"; Tyler Panek as "Harry the Horse"; Nikolas Brannan as "Rusty Charlie"; Ensemble - Erick Sanchez, Arianna Keller, Cassie Peterpaul, Sophie Katz, Daniela Sawyer, Charles Romano, Benji McClary, Mary Pelkey, Kennedy Morris, Alexandra Cahr.
Additional Creative Team:
Executive Producer - Hugh Hallinan; Costume Designer - Lesley Nielson Bowman; Lighting Designer - Jennifer Gleason; Scenic Designer - David Kievit.
Performances:
September 15, 2023 through October 14 , 2023
(Contact Box Office for Exact Times)
Downtown Cabaret Theatre, Mainstage Theatre, 263 Golden Hill Street, Bridgeport, CT 06604
TICKETS:
Box Office Phone # 203-576-1636 option "0" or visit www.MyCabaret.org

COVID 19 PROTOCOLS
Contact Venue for Most Updated COVID-19 Safety Protocols and Information.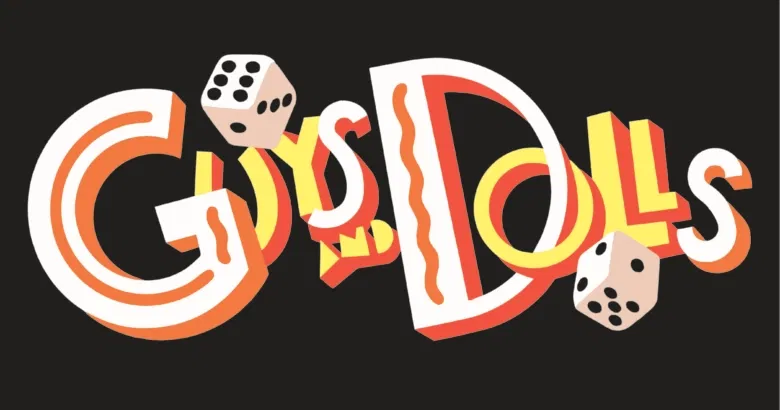 ABOUT THE SHOW
Luck Be a Lady Tonight!
We Got Your Horse Right Here!
Join us for a high energy chamber version of Broadway's greatest romantic musical comedy!
Set in Damon Runyon's mythical New York City, "GUYS AND DOLLS" is the perfect musical comedy.
Gambler, Nathan Detroit, tries to find the cash to set up the biggest craps game in town while the authorities breathe down his neck; meanwhile, his girlfriend and nightclub performer, Adelaide, laments that they've been engaged for fourteen years.
Nathan turns to fellow gambler, Sky Masterson, for the dough, and Sky ends up chasing the strait-laced missionary, Sarah Brown, as a result.
This intimate chamber version of "GUYS AND DOLLS" takes us from the heart of Times Square to the cafes of Havana, Cuba, and even into the sewers of New York City, but eventually everyone ends up right where they belong.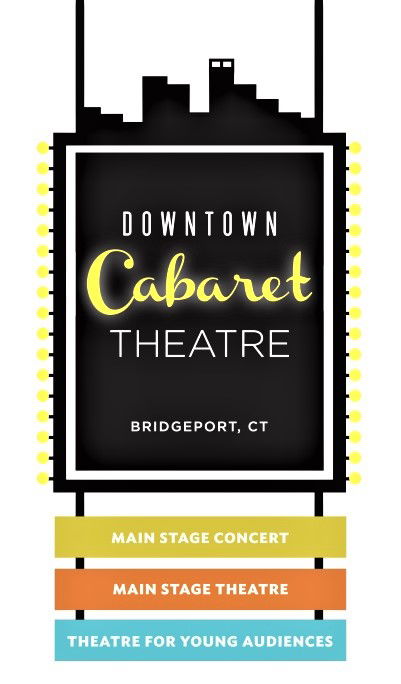 ABOUT THE DOWNTOWN CABARET THEATRE
THE DOWNTOWN CABARET THEATRE was established in 1976 in Bridgeport, CT. The theatre was a passion project inspired by the success of the Sacred Heart University Cabaret. After several successful seasons of the cabaret, a resident professional theatre company was established. The visionary transformation from university musical theatre to the Cabaret required the conversion of an assembly room of the former YWCA to a theater, and the addition of a balcony and air conditioning. .In 1995, the THE DOWNTOWN CABARET THEATRE underwent a $1.3 million renovation to the facility. Renovations included the construction of a fly house over the stage, the remodeling of the backstage bathrooms, lobby, and house, as well as major upgrades to lighting, sound, and air conditioning equipment. The newly renovated theatre now holds 290 people. .
THE DOWNTOWN CABARET THEATRE
263 Golden Hill Street
Bridgeport, CT 06604
Phone # 203-576-1636