Wilbury Theatre Group
Presents A World Premiere Musical
"GOODNIGHT SWEETHEART, GOODNIGHT"
Written By Darcie Dennigan
Music by Niki Healy
Directed by Josh Short
Music Direction by Milly Massey
Choreography by Ali Kenner Brodsky
Cast Includes: Beth Alianiello, Sophie Appel, Lydia Grosswendt, Daraja Hinds, Jennifer Mischley, Christine Treglia
Additional Creative Team:
Costume Designer - Matt Oxley; Video & Sound Designer - Andy Russ; Lighting Designer - Alexander Sprague;
Set Designer - Monica Shinn; Assistant Director - Jeff Ginsberg; Stage Manager - Liam Horne*; Assistant Stage Manager - Kerin Hague; Front of House Management - Christine Treglia; Volunteer Management - Renee Bessette
Performances:
May 25, 2023 through June 11, 2023
(Contact Box Office for Exact Times)
THE WILBURY THEATRE GROUP, Inside the WaterFire Arts Center, 475 Valley Street, Providence
TICKETS:
Tickets range from $5 - $55 and are available at thewilburygroup.org/goodnight-sweetheart-goodnight

COVID 19 PROTOCOLS
Contact Venue for Most Updated COVID-19 Safety Protocols and Information.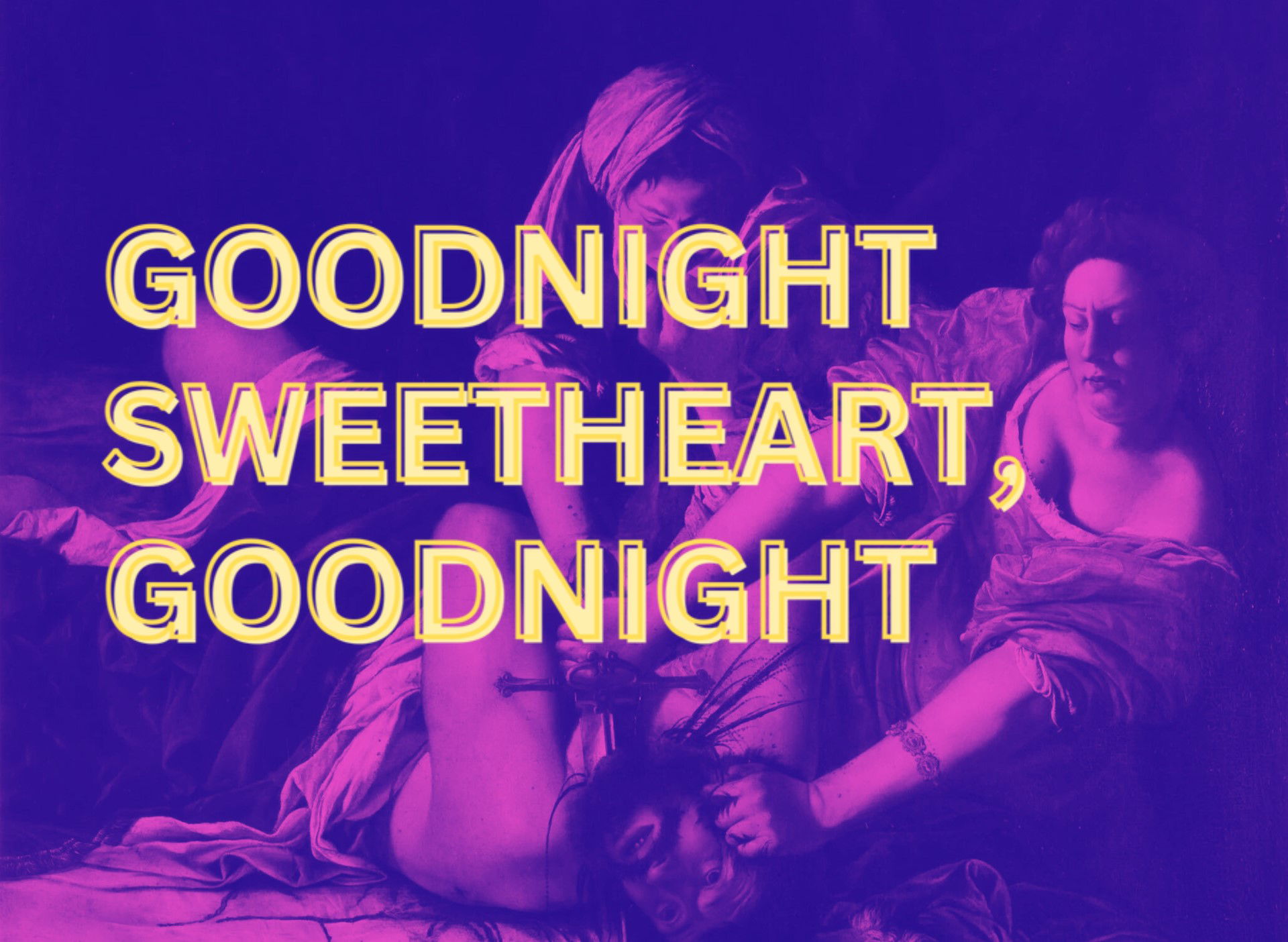 ABOUT THE SHOW
"GOODNIGHT SWEETHEART, GOODNIGHT" reunites award-winning playwright and poet Darcie Dennigan with director Josh Short for their third collaboration on a brand-new musical about the life and work of Baroque painter Artemisia Gentileschi.
Recognized by art historians as one of the greatest artists of the Italian Baroque period, Artemisia is widely known not only for her work, but for the development of her work in response to being raped by a family friend at the age of 17 and the subsequent trial.
Featuring new music by composer Niki Healy, inspired by girl groups from the 1960's and punk music of today, this new musical explores the experience of women and the bloodthirsty desire for vengeance in the face of oppression.

ABOUT THE WILBURY THEATRE GROUP
Winner of the 2018 National Theater Company Award from the American Theatre Wing, THE WILBURY THEATRE GROUP is a professional, nonprofit theatre company that engages our community in thought-provoking conversation through new works, reimagined classics and adventurous playmaking. We are idealistic, ambitious, and stubborn in our resolve to create theatre that entertains, enlightens, and inspires.
For more information visit thewilburygroup.org