New Repertory Theatre
Presents
AUGUST WILSON'S "FENCES"
"Fences" by August Wilson. Presented by the New Repertory Theatre, Mosesian Center for the Arts, MainStage Theater , 321 Arsenal Street, Watertown, MA 02472. Tickets Prices: $25 + Up. Student, senior, and group discounts available. Performances: CANCELLED Times TBA. For tickets and reservations contact the Box Office at 617-923-8487 or visit them in person 12:00pm to 5:00pm Wednesdays through Saturdays at the Mosesian Center for the Arts, 321 Arsenal Street, Watertown, MA 02472 or online at newrep.org.
Written by August Wilson. Directed by Benny Sato Ambush.
Synopsis:
In 1950's Pittsburgh, Troy Maxson supports his wife Rose and their family as a garbageman after his dreams of being a baseball star in the National Negro League were derailed. When his son Cory aspires to earn a football scholarship, Troy's bitterness about his own failure and high expectations for his son threaten to pull apart their family. In this Pulitzer Prize and Tony Award-winning masterpiece, August Wilson captures a pivotal time in history with his honest portrayal of a family struggling to break racial barriers and support one another with forgiveness and compassion.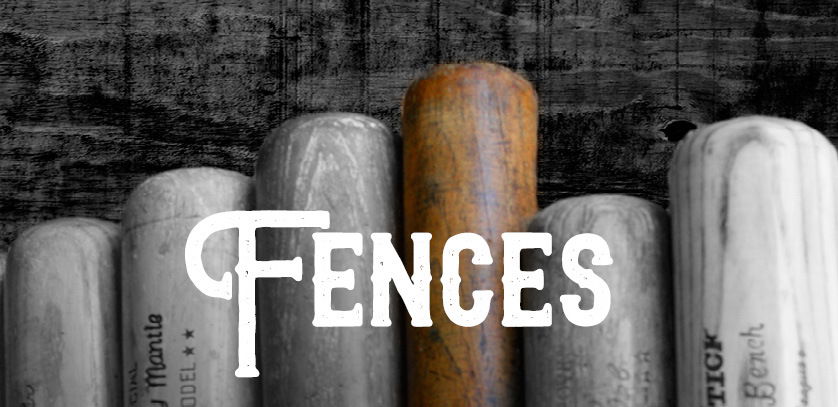 ABOUT NEW REPERTORY THEATRE
New Repertory Theatre is the award-winning, professional theatre company in residence at the Mosesian Center for the Arts in Watertown, MA. For 35 years, New Rep has been a leader of self-produced theatre in greater Boston, producing contemporary and classic dramas, comedies, and musicals in the 340-seat MainStage Theater. New Rep produces its Classic Repertory Company, Page to Stage, Insider Experiences, and Spotlight Symposium Series. Annually, New Rep serves over 30,000 patrons, including 1,600 season subscribers.
New Rep's Mission
New Repertory Theatre produces plays that speak powerfully to the vital ideas of our time.
What we do:
Through the passion and electricity of live theater performed to the highest standards of excellence, New Rep seeks to spark community conversations on crucial contemporary issues.
Our work expands and challenges the human spirit of both artists and audiences. We present world premieres, contemporary plays, and classic works in several intimate settings. Our productions are designed to be accessible to all. We are committed to education and enrichment for learners of all ages, with a special dedication to the creation of innovative in-school programming and outreach to underserved audiences. We embrace theater as the basis for enduring connections with our community and as a springboard for meaningful civic engagement.
New Rep is an active advocate for the arts and a major voice in the national dialogue defining the role of theater in our culture.