Huntington Theatre Company
Presents James Ijames'
"FAT HAM"
by James Ijames
Directed by Stevie Walker-Webb
Calderwood Pavilion / Wimberly Theatre
In association with Front Porch Arts Collective
Performances:
September 22, 2023 through October 22, 2023
(Contact Box Office for Exact Times)
The Huntington Theatre, 264 Huntington Avenue, Boston, MA.
Tickets:
Available online at huntingtontheatre.org, by phone at 617-266-0800 or in person at The Huntington Theatre, 264 Huntington Avenue, Boston.
COVID 19 PROTOCOLS
Contact Venue for Most Updated COVID-19 Safety Protocols and Information.
PURCHASE OR RENEW A 2023-2024 SEASON TICKET PACKAGE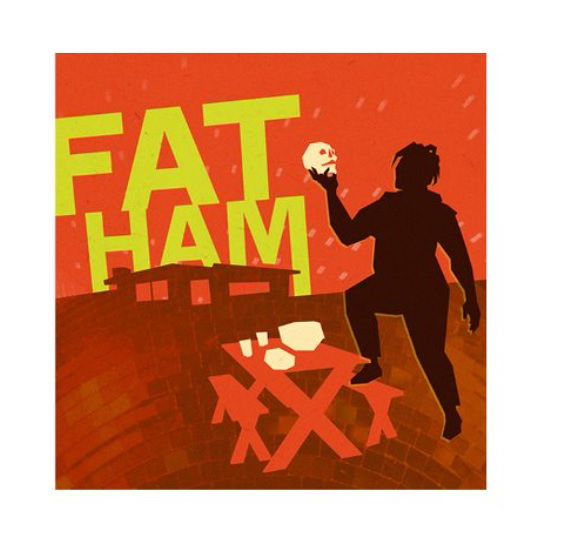 ABOUT THE SHOW
Winner! 2022 Pulitzer Prize for Drama
In this deliciously funny, Pulitzer Prize-winning new play, sweet and sensitive Juicy wants to make his own way as a queer Black man growing up in a Southern family, until his father's ghost turns up at a backyard barbecue and insists that Juicy avenge his murder.
Ay, there's the rub! This smart and sharp reinvention of Shakespeare's masterpiece takes Broadway by storm this spring before coming to The Huntington this fall!
From Artistic Director Loretta Greco: "James Ijames' brilliant, hilarious play is Hamlet and is not Hamlet. This is the beginning of our rigorous exploration of the classics – powerful stories that continue to speak to us – as re-dreamt for our time. In Ijames' deft hands this exploration of masculinity, queerness, and familial acceptance boasts of muscular language, emotional truth, and the wildly entertaining foibles of family."
From playwright James Ijames: "I am very excited for 'FAT HAM' to meet the audiences in Boston. The play has a powerful message of transformation, radical acceptance, and joy! This show is for anyone looking for a space of liberation and beauty."
Critical acclaim: "A hilarious yet profound tragedy smothered in comedy. For all that Ijames dismantles in Shakespeare's original text, he builds it back up into something that's more — more tragic but also more joyous, more comedic, more political, more contemporary." – The New York Times
"To revive us, we need plays like the Pulitzer-winning 'FAT HAM.' Unabashedly entertaining! Turns Hamlet giddily upside down!" – The Washington Post

ABOUT THE HUNTINGTON THEATRE COMPANY:
The Huntington Theatre Company is Boston's leading professional theatre and one of the region's premier cultural assets since its founding in 1982. Recipient of the 2013 Regional Theatre Tony Award, The Huntington brings together superb local and national talent and produces a mix of groundbreaking new works and classics made current to create award-winning productions. The Huntington runs nationally renowned programs in education and new play development and serves the local theatre community through its operation of the Calderwood Pavilion at the BCA. The Huntington has long been an anchor cultural institution of Huntington Avenue, the Avenue of the Arts, and will remain so on a permanent basis with plans to convert the Huntington Avenue Theatre into a first-rate, modern venue with expanded services to audiences, artists, and the community. The Huntington cultivates, celebrates, and champions theatre as an art form.
For more information, visit huntingtontheatre.org.