Lyric Stage Company
Presents
"

FABULATION OR, THE RE-EDUCATION OF UNDINE

"
Written by Lynn Nottage
Directed by Dawn M. Simmons
Cast Includes: Lyndsay Allyn Cox*, Barlow Adamson*, Shani Farrell, Jaime José Hernández, Brittani Jenese McBride, Damon Singletary*, Dayenne CB Walters, Sharmarke Yusuf*
Additional Creative Team: Scenic Design - Jenna McFarland Lord; Costume Design - Rachel Padula-Shufelt; Lighting Design - Michael Clark Wonson; Sound Design - Elizabeth Cahill; Props Artisan - Lauren Corcuera; Production Stage Manager - Nerys Powell*; Assistant Stage Manager - Talene Pogharian*
*Member of Actors' Equity Association, the Union of Professional Actors and Stage Managers in the United States
Performances:
September 16, 2022 through October 9, 2022
(Contact Box Office for Exact Times)
140 Clarendon Street, Boston, MA 02116
BOX OFFICE # 617-585-5678

ABOUT THE SHOW
From the penthouse to mom's house. A riches-to-rags story asking "can you ever really go home again?"
Success. Love. Fabulous wardrobe. Undine has it all.
Until her husband steals her hard-earned fortune, sending her tumbling down the social ladder.
Pregnant and penniless, with life unraveling at every turn, Undine is forced to return home to Brooklyn and the family she left behind, in a crude new reality.
In this satirical comedy by two-time Pulitzer Prize-winner Lynn Nottage (Intimate Apparel, Meet Vera Stark, Sweat) while life unravels, hope can be found in small victories and in the discovery of finding happiness within.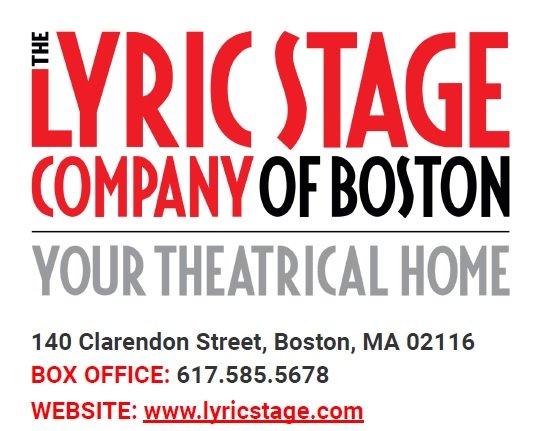 ABOUT THE LYRIC STAGE OF BOSTON
Founded in 1974 and in residence at 140 Clarendon Street since 1991, the Lyric Stage Company is Boston's oldest resident theatre company. Our mission is to produce and present live theatre in Greater Boston with an intimate approach that promotes inclusivity and connection. The Lyric Stage leads an effort to integrate live theater and theater education into the lives of all residents of greater Boston.
Lyric Stage Company
140 Clarendon Street
Boston, MA. 02116
BOX OFFICE: 617-585-5678