American Repertory Theater
Presents
"EVITA"
Book and Lyrics by Tim Rice
Music by Andrew Lloyd Webber
Directed by Sammi Cannold
Choreographed by Emily Maltby and Valeria Solomonoff
Music Supervision by Kristen Blodgette
Music Direction by Mona Seyed-Bolorforosh
Orchestrations by David Cullen and Andrew Lloyd Webber
Orchestrations Originally by Andrew Lloyd Webber
Cast Includes: Martín Almirón – Ensemble; Julian Alvarez – Ensemble; Adrienne Balducci – Ensemble; Marissa Barragán – Swing; Leah Barsky – Ensemble; Mathew Bautista – Swing; Bianca Bulgarelli – Ensemble; Gabriel Burrafato – Magaldi; Camila Cardona – Ensemble; Melody Celatti – Ensemble; Esteban Domenichini – Ensemble; Rebecca Eichenberger – Ensemble; Sean Ewing – Ensemble; Nicole Fernandez-Coffaro – Ensemble; David Michael Garry – Ensemble; Eddie Gutierrez – Ensemble; Eric Anthony Lopez – Ensemble; Isabella Lopez – Swing; Omar Lopez-Cepero – Che; Jonatan Lujan – Ensemble; Caleb Marshall-Villarreal – Ensemble; Ilda Mason – Ensemble; Shereen Pimentel - Eva Perón; Jeremiah Valentino Porter – Ensemble; Caesar Samayoa – Perón; Naomi Serrano – Mistress; Leonay Shepherd – Ensemble; Maria Cristina Posada Slye – Ensemble; Miguel Angel Vasquez – Swing; Sky Vaux Fuller – Child.
Additional Creative Team: Scenic Design - Jason Sherwood; Costume Design - Alejo Vietti; Lighting Design - Bradley King; Sound Design - Connor Wang; Hair and Wig Design - Ashley Rae Callahan; Casting by - Benton Whitley CSA and Micah Johnson-Levy of Whitley Theatrical; Associate Director - Rebecca Aparicio; Associate Choreographer - Kelsey Burns; Associate Music Supervision - Michael Patrick Walker; Intimacy Director - Claire Warden; Production Stage Manager - Victoria Navarro; Stage Manager - Derric Nolte; Assistant Stage Manager - Elizabeth Ramirez; Assistant Director - Max Rodriguez.
Produced in association with Shakespeare Theatre Company
The American Repertory Theater

at Harvard University (A.R.T.)
Loeb Drama Center, 64 Brattle Street, Cambridge, MA 02138
Performances:
May 25, 2023 through July 30, 2023
(Contact Box Office for Exact Times)
Tickets:
Phone # 617-547-8300
COVID 19 PROTOCOLS
Contact Venue for Most Updated COVID-19 Safety Protocols and Information.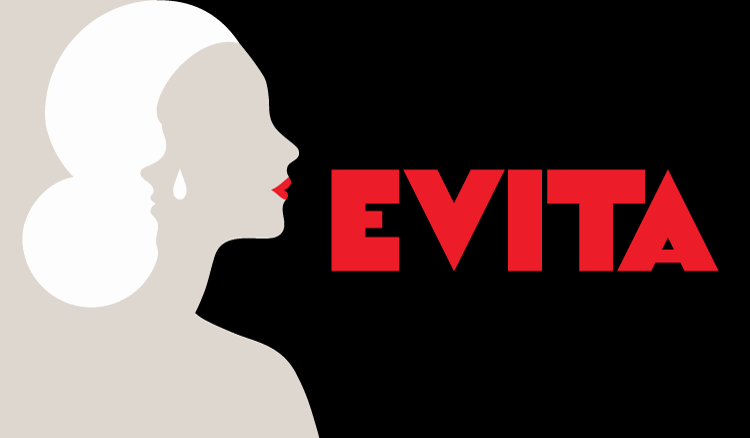 ABOUT THE SHOW
Sammi Cannold ("Endlings," "Violet" of Forbes' 30 Under 30 Hollywood & Entertainment and the youngest female director in A.R.T. history) helms this groundbreaking revival of

"EVITA"

- Andrew Lloyd Webber and Tim Rice's Tony Award-winning rock opera, which follows the adored and reviled Eva Perón's meteoric rise to first lady of Argentina before her death at 33.
Inspired by Hal Prince's original staging, Cannold evolves her acclaimed concert version that was staged at New York City Center in 2019.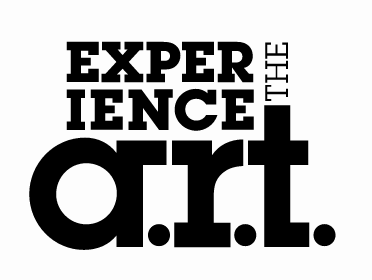 ABOUT THE AMERICAN REPERTORY THEATER
MISSION
The American Repertory Theater at Harvard University is dedicated to expanding the boundaries of theater, always including the audience as a partner.
VISION
We focus on the research and development of groundbreaking theatrical experiences that catalyze dialogue and transformation. We believe that by engaging our hearts, minds, and bodies, theater has the power to heal and imagine collective pathways forward. We commit to advancing public health in our practice and our programming, recognizing that racism in America is a national public health crisis. Our new home in Allston will be a breathable and healthy building envisioned as a town hall for the twenty-first century. Inspired by the model of a teaching hospital, the building will be a vibrant center for research, experiential pedagogy, and performance. We build community with our audiences, artists, students, staff, and neighbors across Greater Boston, embracing theater's power to cultivate the full breadth and beauty of our shared humanity. We affirm and celebrate a multitude of perspectives and experiences that reflect the diversity of our country and world. We are dedicated to making a welcoming and accessible space for people of any identity, background, or ability.
VALUES
We hold the institution and each other responsible and accountable for living our shared values. There is no hierarchy to these values; they are all equally important and interrelated. We acknowledge that as an institution we must devote time to implementing and sustaining these values:
We center anti-racism
Habituate anti-racist practices in our policies, structure, and culture
We lead with inquiry
Ask questions in a spirit of brave curiosity in our never-ending journey of learning and growth
We believe in collaboration
Work together with trust and respect to unlock collective creativity
We practice adaptability
Challenge assumptions and create capacity to support "next" practices
We embrace regenerative practice
Promote the health and vitality of our planet, our organization, and each other
American Repertory Theater (A.R.T.)
Loeb Drama Center
64 Brattle Street
Cambridge, MA 02138
Phone # 617-547-8300