Memorial Hall in Plymouth
and Spectacle Live!
Presents
"ENGELBERT HUMPERDINCK:

ALL ABOUT LOVE TOUR"
One Night Only!
Performance:
September 28, 2023 at 7:30pm
Presented at MEMORIAL HALL, 83 Court Street, Plymouth, MA. 02360
TICKETS:
$49, $69, $79 & $99

For More Information Call # 1-800-657-8774 or visit www.memorialhall.com
COVID 19 PROTOCOLS
Contact Venue for Most Updated COVID-19 Safety Protocols and Information.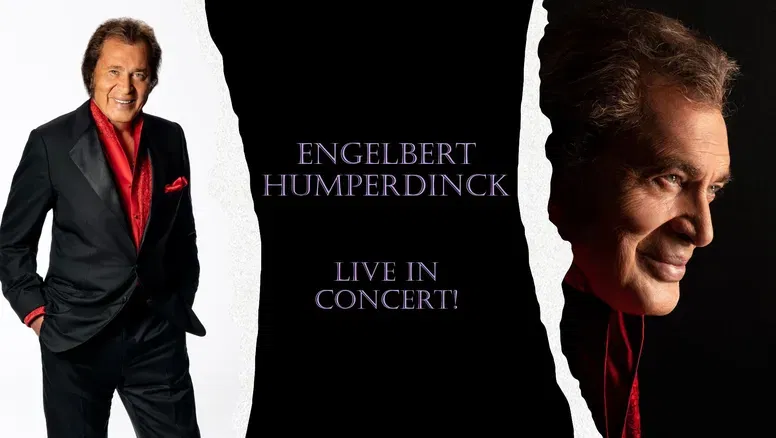 ABOUT THE SHOW
In a career spanning over 50 years, ENGELBERT HUMPERDINCK has generated sales in excess of 140 million records, including 64 gold albums and 35 platinum, four Grammy® nominations, a Golden Globe®, and stars on the Hollywood Walk of Fame, Las Vegas Walk of Fame and Leicester Walk of Fame.
He has performed for the Queen four times, several presidents and many heads of state.
ENGELBERT HUMPERDINCK has recorded everything from the most romantic ballads to movie theme songs, disco, rock, and even gospel.
His unique voice has charmed millions of fans around the globe.
ENGELBERT HUMPERDINCK exploded on to the music scene with The Beatles and the Rolling Stones.
The shy, handsome man catapulted almost instantly to world icon.
ENGELBERT became great friends with Elvis and the two legends often performed each other's songs.
His first single in the charts was "Release Me," which went into the Guinness Book of Records for achieving 56 consecutive weeks on the charts. It went number one in 11 countries.
The following decades saw ENGELBERT constantly touring the world to sell-out crowds.
He still takes great pleasure in every moment on stage.
ENGELBERT HUMPERDINCK'S music has transcended time and his voice continues to reach out to people now serving to transport and inspire, to embrace and to provoke feelings and emotions, ingredients that are no doubt the essence of his long-lasting success.
ENGELBERT'S hit song "A Man Without Love" was just featured in Marvel's "Moon Knight" Disney+ Series, with his music & social media charts breaking all records.
In Sony Pictures' new Brad Pitt film "Bullet Train" ENGELBERT HUMPERDINCK'S song "Forever Blowing Bubbles" is featured as well.
ENGELBERT HUMPERDINCK was just awarded the Honor of Member of the Most Excellent Order of the British Empire (MBE) on Her Majesty the Queen's Birthday Honors List presented by Her Royal Highness Princess Anne.

ABOUT MEMORIAL HALL IN PLYMOUTH
MEMORIAL HALL is a municipally owned and operated facility in the Town of Plymouth, MA. We are a rental facility and work with many clients to bring these shows and events into town for your enjoyment.
MEMORIAL HALL
83 Court Street
Plymouth, MA. 02360
508-747-1620 x 21100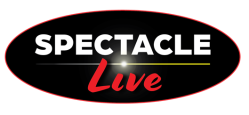 ABOUT SPECTACLE LIVE
Pete Lally founded SPECTACLE LIVE in 2012 after having gained valuable venue management, event booking and marketing experience at a variety of venues for 15 years. Since its founding, SPECTACLE LIVE has worked with more than a dozen New England venues on facility management, and in promoting, marketing, and producing hundreds of concerts, comedy, civic, educational, theatrical, and family entertainment events. SPECTACLE LIVE has also been a valuable consulting partner to municipalities and non-profit venue owners, developers, programmers, and operators.
SPECTACLE LIVE
57 Bedford St
Suite 115
Lexington, MA 02420
Phone # 800-657-8774