The Boch Center Shubert Theatre
Presents
"EMOJILAND"
Music and orchestrations by Keith Harrison Dworkin
Book and Lyrics by Dworkin and Laura Schein.
Director Thomas Caruso
Choreography by Kenny Ingram

Cast Includes: Michael C. Brown, Jaden Dominique, Allyson Gishi, Dahlya Glick, Christopher Hobson, Sarah Isola, Steven Klenk, Keith Mankowski, Oshie Mellon, Sheridan Mirador, Gina Morgigno, Maeghin Mueller, Zachary A. Myers, Samantha N. Sostarich, Andrew Tufano, Alana Walker, Eustace J. Williams (Note: Cast Subject to Change)
Performances:
June 14, 15, 16, 17, 2022 at 7:30pm
June 18, 2022 at 2:00pm and 8:00pm
June 19, 2022 at 1:00pm and 6:30pm
Shubert Theatre
TICKET PRICES: Start at $39

ABOUT THE SHOW
EMOJILAND is the hit, award-winning new musical based on the most popular and recognizable characters in the world: emojis.
With its powerhouse ensemble cast, eye-popping spectacle and a celebrated pop/rock score, The New York Times raves that EMOJILAND is "SHEER FUN! A tonic of a musical… electric, big-hearted and comforting.
"Not to be confused with, and very much unlike "The Emoji Movie," EMOJILAND is an electric ensemble piece inspired by The Unicode® Standard, about a diverse community of archetypes who take one another at face value:
a smiling face dealing with depression;
a princess who doesn't want a prince;
a skull dying for deletion;
a nerd face too smart for their own good;
a face with sunglasses who can't see past their own reflection;
and a police officer and construction worker who just want to work together.
When a software update threatens to destroy life as they know it, Emojiland faces the most fundamental questions a society – and a heart – can face: Who are we? And who matters?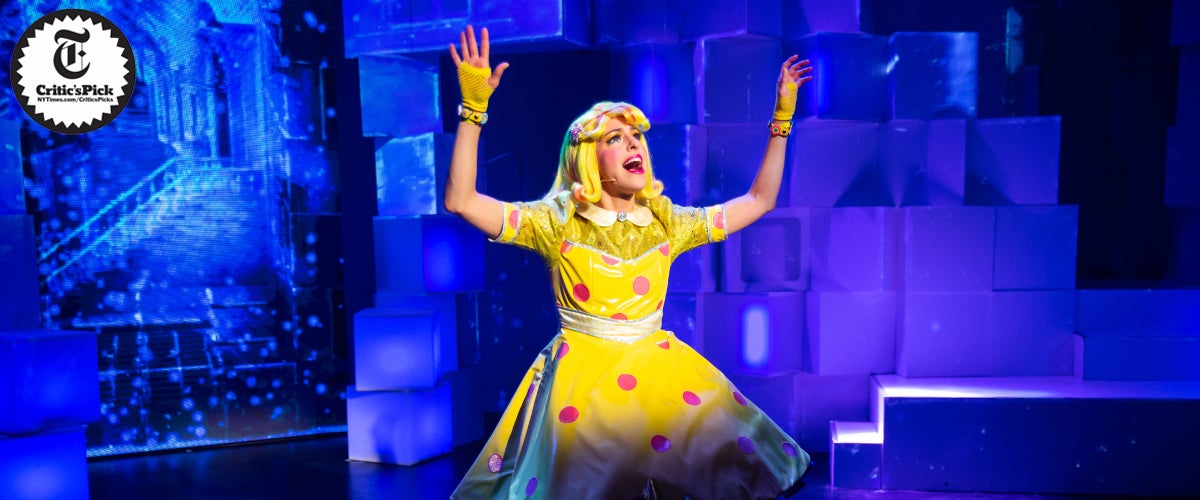 Don't miss the Boston premiere of EMOJILAND, the 2020 Off-Broadway show that wowed NYC audiences (and critics alike) with its vibrance, electric energy, and heart!

ABOUT THE SHUBERT THEATRE
The Shubert Theatre is located at 265 Tremont Street in Boston, MA.The Boch Center is one of the nation's leading nonprofit performing arts institutions and a guardian of the historic Wang and Shubert Theatres. As New England's largest cultural venue, the Boch Center is home to theater, classical and popular music, dance, comedy, opera, Broadway musicals, family entertainment, and more. Located in Boston's historic Theater District, the Boch Center also offers a diverse mix of educational, cultural and community outreach initiatives, including the City Spotlights Leadership Program and the Folk Americana Roots Hall of Fame; collaborates with artists and local nonprofit arts organizations; preserves historic venues; and acts as a champion for Greater Boston's arts and cultural community. Learn more at bochcenter.org.