Reagle Music Theatre of Greater Boston
Presents the Disney Musical
"THE LITTLE MERMAID"
Music by Alan Menken
Lyrics by Howard Ashman and Glenn Slater
Book by Doug Wright
Based on the Hans Christian Anderson story and the Disney film
Directed by Taavon Gamble
Music Direction by David Coleman
Performances:
July 8, 2023 through August 6, 2023
(Contact Box Office for Exact Times)
Robinson Theatre, Reagle Music Theatre, 617 Lexington St. Waltham, MA 02452
TICKETS:
https://www.reaglemusictheatre.org/buy-tickets-the-little-mermaid
By Phone # 781-891-5600
Box Office Window: Located under the Reagle Music Theatre marquee at Waltham High School. Box Office Hours: Monday through Friday, 10:00am until 4:00pm

COVID 19 PROTOCOLS
Contact Venue for Most Updated COVID-19 Safety Protocols and Information.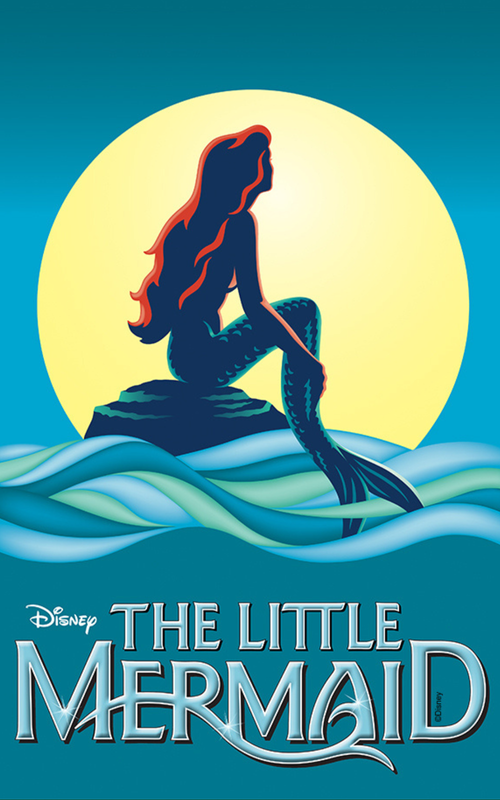 ABOUT THE SHOW
Based on Hans Christian Andersen's beloved tale and the classic animated film, DISNEY'S "THE LITTLE MERMAID" is an astonishingly beautiful love story for the ages.
With music by eight-time Academy Award winner, Alan Menken, lyrics by Howard Ashman and Glenn Slater and a compelling book by Doug Wright, this fishy fable will capture your heart with its irresistible songs, including "Under the Sea," "Kiss the Girl" and "Part of Your World."
Approximately 150 Minutes with one intermission
Ages: recommended 5+

ABOUT REAGLE MUSIC THEATRE OF GREATER BOSTON
REAGLE MUSIC THEATRE OF GREATER BOSTON's mission is to present the highest quality of musical theatre productions by combining talented regional performers with professional performers and technicians, thus providing an unusual learning experience for its regular members and more enjoyable experiences for its audiences. REAGLE MUSIC THEATRE is committed to using the skills of its company to strengthen and enhance teaching and learning in the Waltham Public Schools by educating youth to the joys of theatre, and by using theatre techniques to enhance learning in other curriculum areas. Our offerings include musicals, concerts, revues, educational programming, New York theatergoing trips, and more.
REAGLE MUSIC THEATRE OF GREATER BOSTON, INC.
617 Lexington Street
Waltham, MA 02452
PHONE: 781-891-5600
FAX: 781-701-0750