Gateway Players Theatre of Southbridge
presents
"Dad's Dance"
Written and Produced by Ed Humphries
Directed by Eric Hart
Cast includes: Mikey Dearn, Teresa Simpson, Patrick Bracken, Stephen Jean, Mary Darling, Prreeti Tiwari, Lynn Boucher, and Ed Humphries.
Additional Creative Team:
Diane Servant - Stage Manager; Valerie Langlais - Choreographer; David Corkum - Technical Director.

Performances:
March 18, 19, 25, 26, 2022 at 7:30pm
March 27, 2022 at 2:00pm
All performances will be held at the Fellowship Hall of Elm Street Congregational Church, 61 Elm Street in Southbridge. Parking is available on Elm Street, or in the parking deck behind the Southbridge Town Hall.
Tickets are $15 for adults and $13 for seniors and youth under 18.
WE ENCOURAGE YOU TO PURCHASE TICKETS IN ADVANCE ONLINE, AS LIMITED TICKETS
WILL BE AVAILABLE AT THE DOOR FOR EACH PERFORMANCE.
Tickets may be reserved by calling Gateway at # 508-764-4531.
Online credit card ticket sales are available at https://www.brownpapertickets.com/event/5322152
COVID-19 PROTOCOL
Audience size for the performances may be limited in order to maintain social distancing. All audience members at all performances will be required to wear masks regardless of their vaccination status. Socially distanced seating will be in place. Thank you for helping us keep you, our patrons, safe. The hall will be sanitized by an electro-sanitized sprayer before each performance.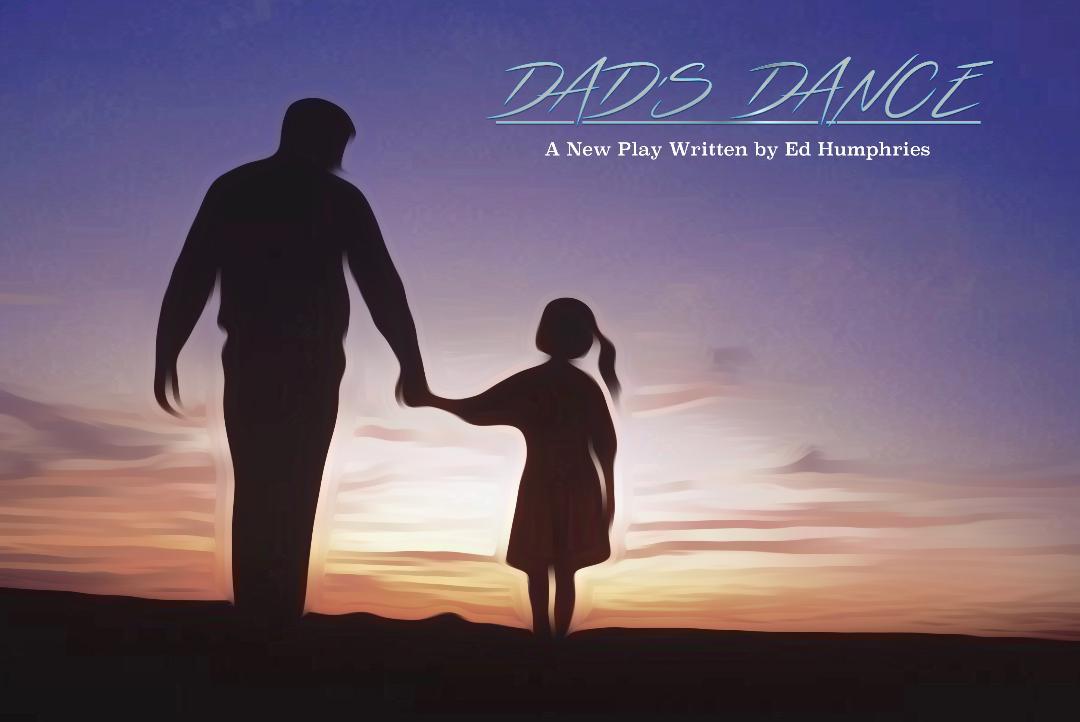 ABOUT THE SHOW
Brendan Carter is a doting Dad who has watched his daughter Emma nurture her passion for dance from a very young age to the very edge of adulthood.
In her Senior Year, he decides to take a major leap and join the choreographed Dad's Dance; an annual event that is always the highlight of the big end-of-year recital.
It's there that Brendan falls into the good graces - or clutches - of a ragtag group of fellow parents who put all sense of dignity aside to put on a show for the audience and a smile on their children's' faces - no matter the toll to their two left feet and equally fragile pride.
And in the lead-up to the big event, Brendan begins to learn a lot about the healing power of community.
"Dad's Dance" is a contemporary comedy-drama about the indelible bonds that sometimes form between strangers on this grand and surprising stage of life - one where comedy and poignancy carry equal weight - and where Brendan begins to understand that true wealth is measured not in the treasures we keep but the memories we make.

ABOUT GATEWAY PLAYERS OF SOUTHBRIDGE
Gateway Players Theatre, Inc. is an all-volunteer community theater providing quality live theatre performances and workshops to Southbridge, Sturbridge, and Charlton, Massachusetts and surrounding areas. Gateway Players Theatre, Inc. started in 1975, when a group of interested community members decided that Southbridge needed a theater group to bring live productions to the area. First using local schools and borrowed rehearsal and storage space, Gateway then moved into its current home in 1978, when Ruth Wells (of the American Optical Company Wells family) donated her home on Main Street as a cultural center in Southbridge. Gateway offers a full season of productions, usually performed at Elm Street Congregational Church, 61 Elm Street, Southbridge, MA, as well as workshops for youths and adults. Auditions are open to all, and new members are always welcome.

Gateway Players Theatre, Inc.
PO Box 171
Southbridge, MA 01550
508-764-4531