Weston Friendly Society
Presents the Smash Musical
"CURTAINS"
Book by Rupert Holmes
Music by John Kander
Lyrics by Fred Ebb
Original Book and Concept by Peter Stone
Additional Lyrics by John Kander and Rupert Holmes
Originally Produced on Broadway by Roger Berlind, Roger Horchow, Daryl Roth, Jane Bergère,
Ted Hartley and Center Theatre Group.
American Premiere Produced at The Ahmanson Theatre by Center Theatre Group, LA's Theatre Company.
Weston Town Hall, 11 Town House Road, Weston, MA. 02493
Performances:
April 20, 2024 through April 27, 2024
(Contact Venue for Exact Dates and Times)
"CURTAINS" is presented through special arrangement with and all authorized performance materials are supplied by Theatrical Rights Worldwide, 1180 Avenue of the Americas, Suite 640, New York, NY 10036. www.theatricalrights.com
COVID 19 PROTOCOLS
Contact Venue for Most Updated COVID-19 Safety Protocols and Information.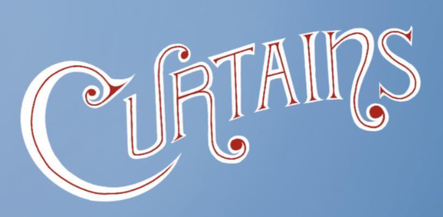 ABOUT THE STORY
At the start of the musical "CURTAINS" it is the brassy, bright, and promising year of 1959.
Boston's Colonial Theatre is host to the opening night performance of a new musical.
When the leading lady mysteriously dies on stage the entire cast & crew are suspects.
Enter a local detective, who just happens to be a musical theatre fan!
Packed with glorious tunes and a witty, charming script filled with delightful characters, "CURTAINS" is a hilarious journey for both performers and the audience.
Coming from a Broadway "dream team" comprised of Rupert Holmes, John Kander, Fred Ebb and based on an original story by Peter Stone, the Broadway production garnered eight nominations at the 2007 Tony Awards® including Best Musical.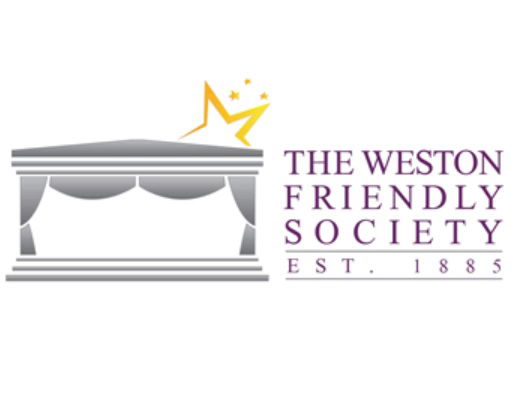 ABOUT WESTON FRIENDLY SOCIETY OF THE PERFORMING ARTS, INC.
The WESTON FRIENDLY SOCIETY OF THE PERFORMING ARTS, INC. is the second oldest theatre group in the United States, and has a rich history of putting on quality musicals for enthusiastic audiences from all over the state. WESTON FRIENDLY SOCIETY originated as a forum for group readings of classic books, poetry and the Bible in a small theatre on the estate of Mr. Horace Sears.
The organization eventually evolved into cabaret-style performances in the Weston Town Hall, a tradition kept even today. Membership is open to all.
.
WESTON FRIENDLY SOCIETY OF THE PERFORMING ARTS, INC.
Weston, MA.