Arlington Friends of the Drama/AFD Theatre
Presents Jeffrey Sweet's
"COURT MARTIAL AT FORT DEVENS"
Written by Jeffrey Sweet
AFD THEATRE, 22 Academy Street, Arlington, MA. 02476
Performances:
March 1, 2024 through March 17, 2024
(Contact Box Office for Exact Times)
TICKETS:
# 781-646-5922
www.afdtheatre.org/buy-tickets
COVID 19 PROTOCOLS
Contact Venue for Most Updated COVID-19 Safety Protocols and Information.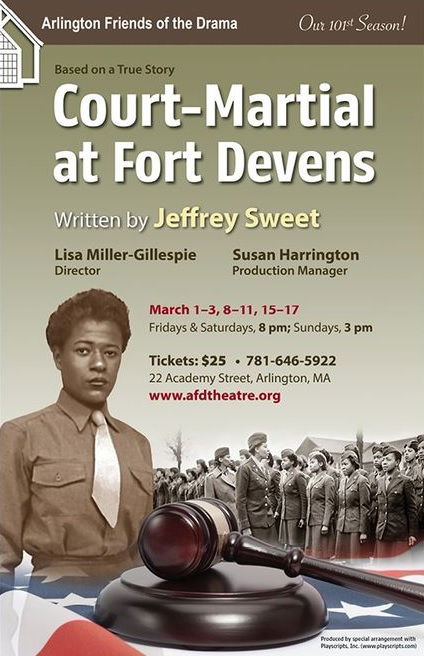 (Photo: Soldiers of the 6888th marching in formation. Photo Credit: Anonymous (c. 1945). PD-U.S. Government)
ABOUT THE SHOW
In Jeffrey Sweet's "COURT MARTIAL AT FORT DEVENS" when a group of young black women join the Women's Army Corps during WWII, they're promised training as medical technicians.
But a racist Colonel at Fort Devens has other ideas, and demotes them to cleaning duty.
The battle of wills leads to a confrontation in which the colonel makes comments so offensive that the WACs pull an immediate strike.
Though a visiting general is able to compel most of the women to go back to work, two refuse and are held for trial.
Defended by a civilian lawyer who's never tried a court-martial, they embark on an uphill fight to change the status quo.
Based on a true story, "COURT MARTIAL AT FORT DEVENS" is a gripping and inspiring drama exploring the complexities of standing up for one's rights.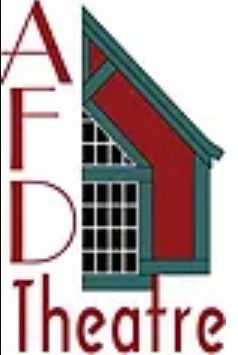 ABOUT ARLINGTON FRIENDS OF THE DRAMA/AFD THEATRE
ARLINGTON FRIENDS OF THE DRAMA, now known as AFD THEATRE, was founded in 1923 and is one of the ten oldest continually operating community theatre groups in the country. Now located in the former St. John's Episcopal Church, which has been extensively updated and made handicap-accessible. AFD THEATRE is among the finest area playhouses for actors, directors, production designers and audiences to produce and enjoy live theatre.
About AFD THEATRE Seasons
AFD THEATRE puts on four productions: two musicals and two straight plays. AFD THEATRE holds auditions months ahead, and rehearse evenings and weekends. AFD THEATRE welcomes you to join the fun: help build sets, make costumes, do lights. Usher or sell concessions. AFD THEATRE is a community endeavor that seeks to engage all ages in the fun and exciting act of putting on a play!
AFD THEATRE
22 Academy Street
Arlington, MA 02476
# 781-646-5922