New Players Theatre Guild
Presents Neil Simon's
"CHAPTER TWO"
Written by Neil Simon
Directed by Missy Cote
Cast Includes: Carolyn Salter - Jennie Malone; John Williams - George Schneider; Michael Talarico - Leo Schneider; Heather Hilton - Faye Medwick.
New Players Theatre Guild Center for the Performing Arts, 15 Rollstone Street, Fitchburg, MA.
Performance Dates:
June 2, 3, 9 & 10, 2023 at 7:30pm
June 4 & 11, 2023 at 2:00pm
MORE INFO AND TICKETS:
Phone # 978-345-6570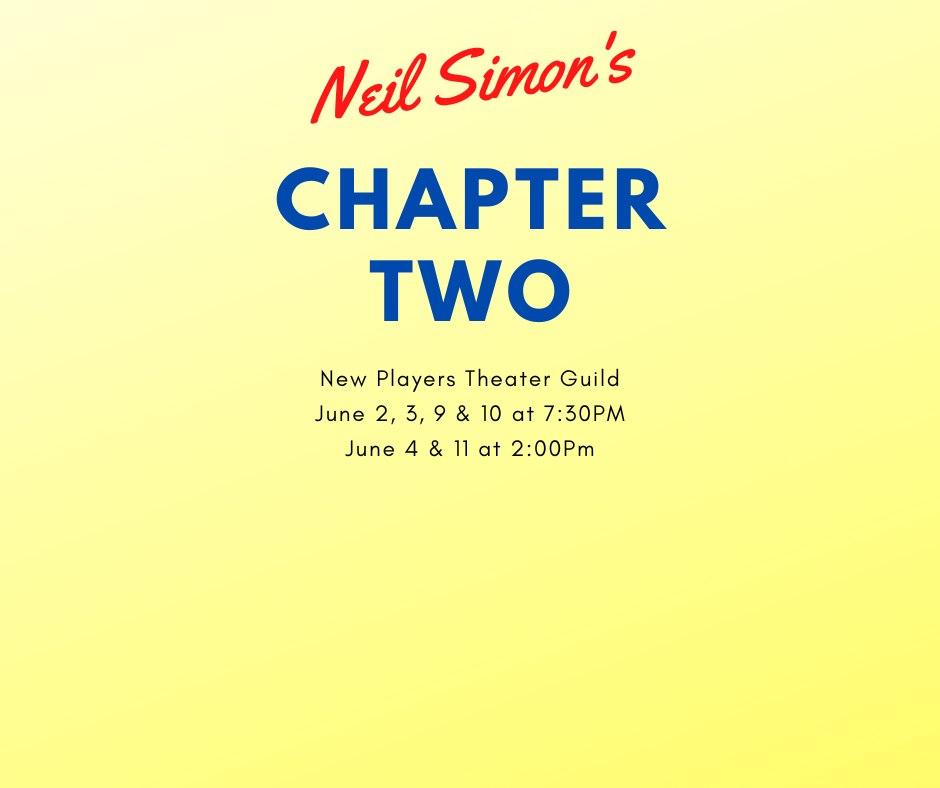 ABOUT THE SHOW
George and Jennie are in love, utterly perfect for each other, and are getting married.
There are just a few problems:
1) They've only been dating for two weeks.
2) George's beloved wife of twelve years just passed away.
3) Jennie has just gone through five years of counseling which culminated in a messy divorce. George's brother, Leo, and Jennie's friend, Faye, don't have it any easier.
Both of their marriages are in trouble, they're worried about George and Jennie getting married too quickly, and the two of them are thinking about having an affair with each other.
Neil Simon's semi-autobiographical "CHAPTER TWO" examines what it means to truly love someone else, and asks whether finding a soulmate can happen more than once in a lifetime.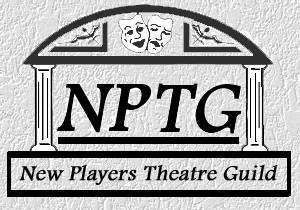 ABOUT NEW PLAYERS THEATRE GUILD
New Players Theatre Guild's goal is to foster and promote an active interest in community theater. It is a not-for-profit organization dedicated to encouraging people of all ages to participate in the joy of creating quality theater for the Montachusett area audiences. NPTG presents small to medium-scale musical productions and musical reviews for the public as well as straight plays. New Players Theatre Guild was founded in 1975 and varies in membership size, but has, at times grown to a membership of over 120 people. The group is managed by a Board of Directors, elected yearly by the membership, as well as several committees that carry out the various activities of the organization.
New Players Theatre Guild
15 Rollstone Street
Fitchburg, MA.
978-345-6570