The Downtown Cabaret Theatre
Main Stage
Presents the Iconic Musical
"CABARET"
Music by John Kander
Lyrics by Fred Ebb
Book by Joe Masteroff
Performances:
April 21, 2023 through May 21 , 2023
(Contact Box Office for Exact Times)
263 Golden Hill Street, Bridgeport, CT. 06604
BECOME A SUBSCRIBER AND GET YOUR TICKETS TODAY!!!
# 203-576-1636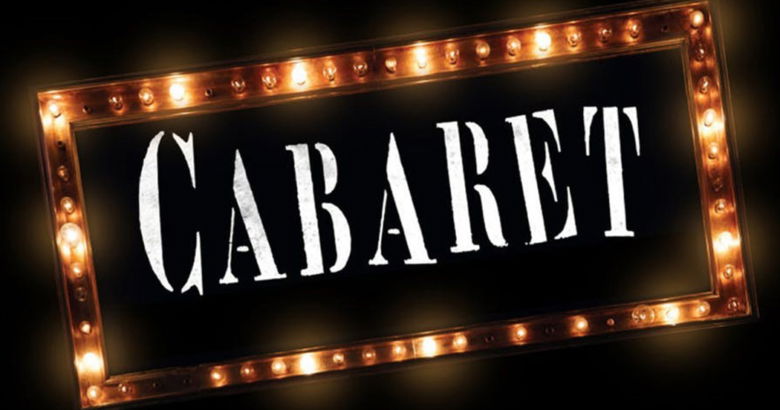 ABOUT THE SHOW
In a Berlin nightclub, as the 1920's draw to a close, a garish Master of Ceremonies welcomes the audience and assures them they will forget all their troubles at the "CABARET."
With the Emcee's bawdy songs as wry commentary, "CABARET" explores the dark, heady, and tumultuous life of Berlin's natives and expatriates as Germany slowly yields to the emerging Third Reich.
Cliff, a young American writer newly arrived in Berlin, is immediately taken with English singer Sally Bowles.
Meanwhile, Fräulein Schneider, proprietor of Cliff and Sally's boarding house, tentatively begins a romance with Herr Schultz, a mild-mannered fruit seller who happens to be Jewish.
Musical numbers include "Willkommen," "Cabaret," "Don't Tell Mama" and "Two Ladies."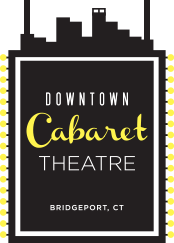 ABOUT THE DOWNTOWN CABARET THEATRE
The Downtown Cabaret Theatre is a direct descendent of the Sacred Heart University Cabaret. After several successful seasons in an academic setting, the entire company, under the artistic direction of Claude McNeal, moved to its present home in 1975. Since the Theatre's official opening with VAUDEVILLE TROUPE in 1976, over one million adults and children have enjoyed musical productions in the unique "Bring Your Own Picnic" cabaret atmosphere. It is now recognized as an important regional theatre and cultural resource.
DOWNTOWN CABARET THEATRE
263 Golden Hill Street
Bridgeport, CT. 06604
# 203-576-1636